HongKong
Why do mainland Chinese tourists no longer find Hong Kong cool?Luxury loses its appeal, and the only way to win it back may be unique experiences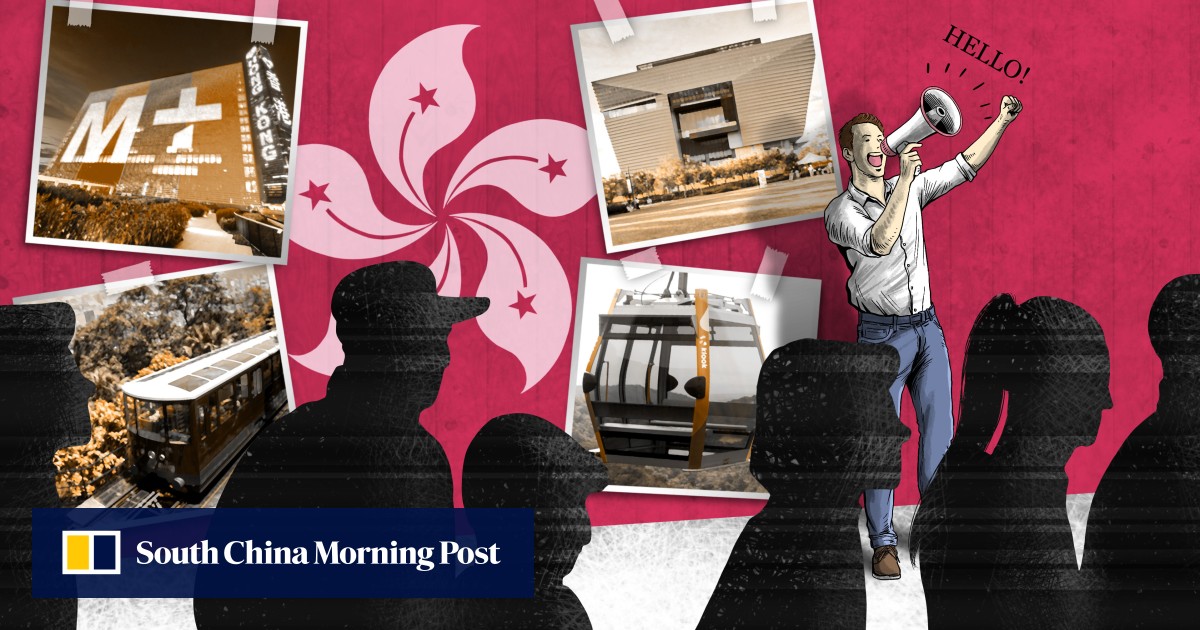 They also accounted for four-fifths of the 2.4 million visitors last month, according to the Hong Kong Tourism Board.
The tourism industry is desperate for a recovery after three years of strict travel restrictions and lockdowns that kept tourists away.
Mainland tourists make up the largest group of tourists in good times, with 51 million arrivals in 2018 alone, and the city's attractions, retailers and restaurant industry have long been anticipating their return.
Hong Kongers travel, mainland Chinese tourists stay home, restaurants struggle
While mainlanders are starting to reappear, they seem to have changed in some ways. As shoppers, they are used to browsing online and purchasing luxury goods at home. When dining out, they expect Hong Kong service staff to speak Mandarin.
Ocean Park
Announcements are being made for a surge in tourists. But visitor numbers at the theme park were lower than expected after borders reopened in January.
Mainlanders have been heading to two new museums opened during the pandemic in the West Kowloon Cultural District – M+, which focuses on 20th- and 21st-century visual culture, and the Palace Museum, which showcases artifacts from the Palace Museum in Beijing.
Cross-border travel agencies told the South China Morning Post that tourism demand in Hong Kong is lower than that of other destinations, with some mainland tourists preferring destinations such as Xiamen in Fujian province and Yunnan province, even though these destinations are more expensive than Hong Kong.
Yiu Pak-leung, a member of the tourism legislature, said Hong Kong was still in the "first stage of recovery" after the outbreak, with tourist arrivals expected to reach 60% to 70% of 2018 levels by the end of the year.
"Now we can't just rely on shopping to attract tourists to Hong Kong. We need to diversify," he said.
The border is open, why don't mainlanders fly to Hong Kong?
Since Easter is not a mainland holiday, the city's tourism industry is now pinning its hopes on the May 1 Labor Day holiday to test whether mainlanders will return.
No longer a shopper's paradise?
Yu Ai, a Beijing businesswoman in her forties, recalls going to Hong Kong at least once a year and even buying a diamond ring for her wedding in the early 2010s.
She told The Washington Post by phone that she used to buy jewelry, luxury watches, handbags and health products.
But she has no plans to visit anytime soon.During this period
Pandemic
Afterwards, her habits changed and she got used to staying on the mainland and shopping online.
"Hong Kong no longer has the glamor it used to have," she said.
Calls to limit budget Chinese travel to Hong Kong criticized as going too far
What has changed during the pandemic is that many of the luxury brands that mainlanders used to buy in Hong Kong, from Hermes to Gucci, Yves St Laurent, Coach and Diesel, are Expanding their business in the Mainland, many brands have also expanded their e-commerce product range.
Beijing also lowered import duties on luxury goods in 2018 and 2019, for example, handbags on the mainland are only about 10% to 20% more expensive than in Hong Kong, compared to 50% to 60% more in the past.
Hainan resort island and casino hub as Beijing develops multiple duty-free and duty-free options for tourists
Macao
It has also become a popular alternative to Hong Kong.
By 2025, luxury brands will be able to operate their own duty-free shops in Hainan, rather than relying on partnerships with local businesses.
Why do mainland tourists travel to Hong Kong?McKinsey finds many reasons
"If they can go shopping in Hainan, tell me why they need to come to Hong Kong?" asked Ye Qingning, president of the Hong Kong Association of Travel Agents and a veteran of the tourism industry.
Much will depend on how quickly Hong Kong regains its status as an international aviation hub, as many mainlanders visit the city on their way to other places, he said.
Last month, Hong Kong Airlines
Cathay Pacific
Two-thirds of the seats flew to the mainland in 2019, according to aviation analytics firm Cirium. There are flights between the city and 21 mainland destinations, less than half of the 44 destinations in March 2019.
"Hong Kong can be as prosperous as before, but it all depends on how quickly the government can work with airlines, cruise ships, train and bus companies to increase the frequency and destinations that bring people to Hong Kong," Ye said.
Hong Kong's February retail sales up 31% year-on-year
Online booking platform Klook found that between January and March this year, mainland users booked a 70 percent increase in air tickets to Hong Kong compared with the last three months of last year, while others chose to travel by train and bus.
During the Easter holiday, the attractions with the most tickets booked by mainland tourists were Hong Kong Disneyland, the Hong Kong Palace Museum and M+.
Shun Haoji, general manager of Klook, said: "While shopping is still an important part of the travel experience of many mainland tourists, people have turned to experiential travel, including activities such as sightseeing, outdoor adventures and cultural experiences. Restaurants and food are still Hong Kong. sign."
Industry chief says Hong Kong's catering retail sector needs 100,000 workers
He believes mainlanders will continue to come here, and says the city needs to be more active in re-engaging and connecting with the outside world.
"We can step up efforts to promote lesser-known attractions, discover the beauty of Hong Kong's natural environment, and use the two new cards of M+ and the Hong Kong Palace Museum in a more creative way," he said.
Gary Ng Cheuk-yan, senior economist at Natixis Corporate and Investment Bank, agrees that eco-tourism and promoting the city's hiking spots are viable.
"I can't think of many places where you can see a beautiful mountain within an hour of leaving the city," he said.
Two Hong Kong restaurants to hire staff to reduce crowds from mainland Chinese tourists
Wu said the city is playing catch-up due to opening later than other cities, and the road to recovery won't be quick or easy as it also faces competition from destinations such as Japan, South Korea and Thailand.
"Online consumption trends, a stronger preference for domestic consumption and competition from elsewhere – these three factors will continue to plague Hong Kong as it tries to regain its status as the top destination for mainland tourists," he said.
Taunting and criticism on social media
The recent return of mainland tourists to Hong Kong has not been all smooth sailing.
Earlier, residents of To Kwa Wan, Kowloon complained
hundreds of mainlanders
Lines lined the streets, waiting to sit down for lunch at a restaurant in a densely populated neighbourhood.
Photos circulated online showed mainland tourists dining in groups, crowded on sidewalks or outside public toilets in places like Repulse Bay.
Hong Kong people were mostly amused, but some criticized it.
Commenting on the sight of tourists eating instant noodles on the sidewalk, one netizen asked: "How can you travel if you don't have money to eat?"
"These stingy trips are affecting Hong Kong's tourism industry," said another netizen.
Most of these tourists arrived by coaches in tourist groups.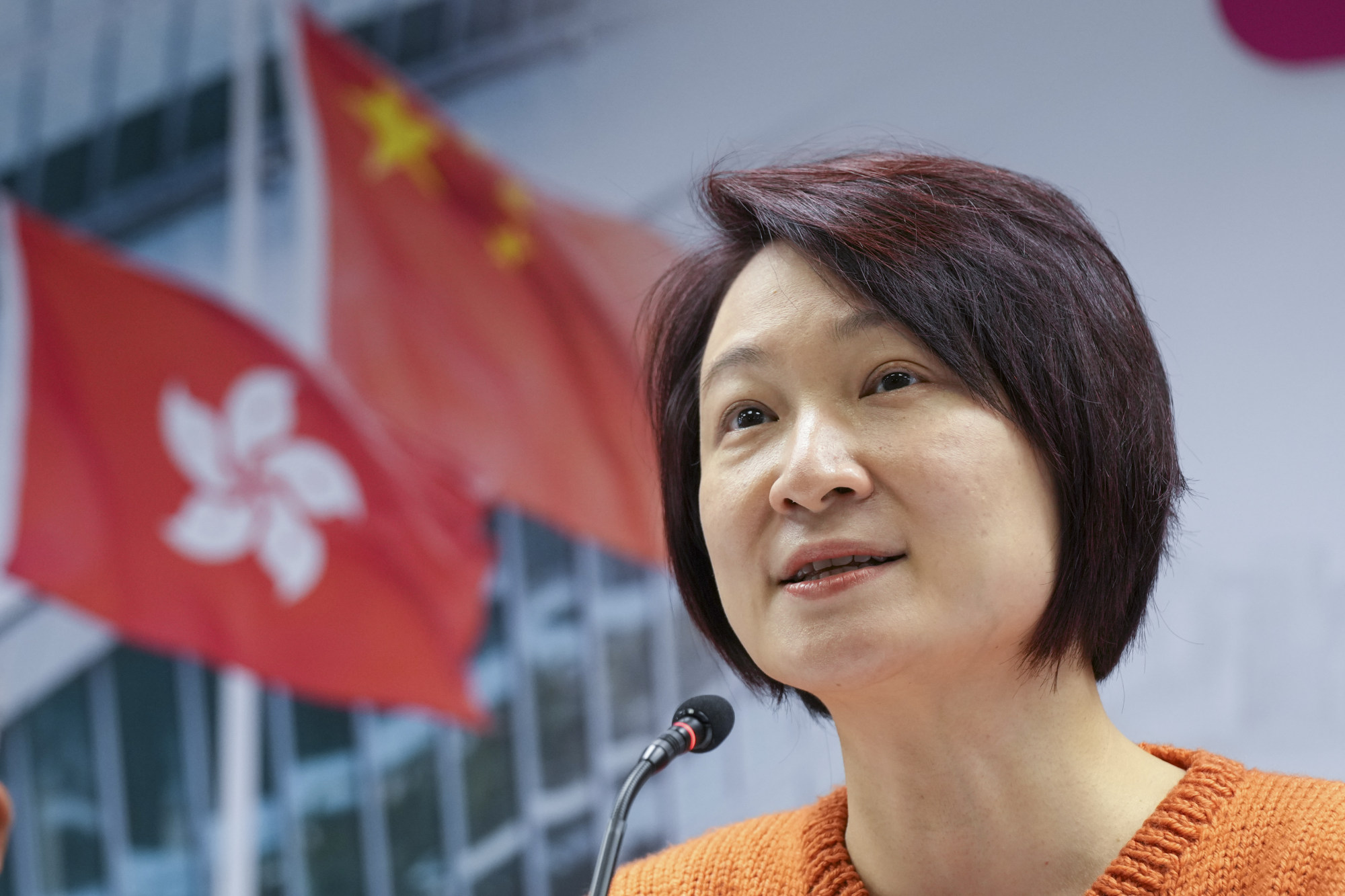 Li Huiqiong, a member of the Legislative Council, Hong Kong's sole representative in China's top legislature, said Hong Kong needed more regulation of low-cost tours because they were not good for the local economy and could give other tourists a bad impression of Hong Kong.
Cheap tourism is often associated with forced shopping, and tour groups have no choice but to patronize certain shops and restaurants, which could also damage Hong Kong's image, she said.
Meanwhile, some mainland tourists have shared their experiences in Hong Kong on Chinese social media, highlighting the language barrier in a city where Cantonese speaks more than Mandarin.
Using the "Hong Kong Travel" tag on the e-commerce app Xiaohongshu, they filmed videos testing the ability of staff at restaurants and convenience stores in Tsim Sha Tsui and Central to take orders in Mandarin.
Hong Kong cruise line seeks more terminals to offer onboard lunch service
Mainlanders speak deliberately
mandarin
misinterpret what workers say or repeatedly make special requests.
One person reported the results of his "experiment": "I can't say that their attitude is particularly sincere, but the way they respond is still good. When you treat them better, they will behave very well." response."
Entitled "Why Hong Kong Service Staff Are Constantly Accused of Bad Attitude?" Another online commentator on the post said that many service staff can understand Mandarin, but cannot speak it well.
"Although Hong Kong has been promoting Mandarin for many years, the effect is not obvious," the person said, adding that in fast-paced Hong Kong, language barriers "can easily turn into quarrels".
Lack of flights hampers Hong Kong tourism recovery, experts say
"Free plane tickets are a great first step, but…"
In February, our city launched the "
hello hong kong
The campaign drew at least 1.5 million tourists back by giving away 700,000 free air tickets, consumption vouchers and special events, as well as HK$100 million (US$12.74 million) worth of drink, dining and shopping coupons.
A spokesman for the MGTO said the bureau cooperated with state broadcasters and social media such as Weibo, WeChat and Xiaohongshu to promote the event, and opened registration of air ticket gifts to mainland tourists in 14 cities including Beijing, Shanghai and Chengdu on Monday.
There will also be a separate effort targeting high-yield mainland tourists attending meetings, incentives, conventions and exhibitions (MICE) events.
The pace of recovery in mainland tourists depends on flight availability, but the board expects visitor growth to accelerate in the second half of the year to 25.8 million, nearly half of 2019 levels.
Cathay Pacific to provide 80,000 return flights to residents of Southeast Asian countries
Paul Pruangkarn, chief of staff of the Bangkok-based nonprofit Pacific Asia Travel Association, said free air tickets were a great first step, but Hong Kong couldn't stop there in attracting mainland tourists.
"The market is very competitive at the moment," he said.
Mainland tourists are looking for unique new experiences, he said, pointing to a 2021 launch of a tourism campaign focused on peri-urban areas as an example of promoting something more broadly across the border to those who don't know much About the heritage and history of Hong Kong.
More than 50 scenic spots and shops from Yau Ma Tei and West Kowloon Cultural District in Jordan participated in this event, with the theme of traditional handicrafts, culture and art and authentic food.
Hong Kong's lame attempt to lure tourists and talent smacks of desperation
Pruangkarn believes that mainland tourists who are not keen on shopping prefer to explore these aspects of Hong Kong.
Tan Guangshun, chairman of the Passenger Agents Association of the International Air Transport Association, said that Hong Kong needs to provide
better payment method
And use more technology.
"We prefer cash and credit cards, but mainlanders like WeChat Pay," he said. "Expensive hotel rates are another reason for hesitation. We have to build more hotels, not just luxury hotels but bed and breakfasts. "
Hong Kong must also make it easier for tourists to find sights, information and retail deals on their smartphones, he said.
'Cheap and tacky': 'Hello Hong Kong' tourism campaign criticized by advertising experts
Zhang Zongbei, a gym owner from Wuwei City, Gansu Province, is a mainlander who is looking forward to coming to Hong Kong. He said he wants to go to Hong Kong with his wife and five-year-old son.
With a budget of around HK$3,500 per person, the man in his 30s said they would opt for a self-guided tour rather than a more expensive group tour.
"My son has never been to Hong Kong and we want him to see the prosperity of Hong Kong," he said. "There are a lot of delicious Cantonese food to eat and sightseeing here."
Additional reporting by Wynna Wong