Malaysia
What's Behind Malaysia's New North Korea Travel Ban? – The Diplomat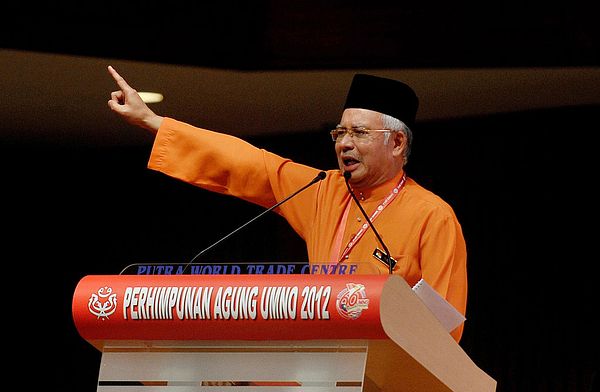 On Thursday, Malaysia announced that it had imposed a travel ban on citizens traveling to North Korea after tensions escalated. While the move was unsurprising and immediately grabbed headlines, it needs to be understood in the wider context of Malaysia's relationship with North Korea and the ongoing developments affecting both parties.
As I have noted before, while international attention on Malaysia-North Korea relations tends to focus on discrete events, a recent example is the diplomatic spat that followed the death of Kim Jong-un's estranged half-brother Kim Jong-un-South, between the two countries. The so-called "special relationship" is often little known (see: "The Myth of the Special Relationship in the Ma Dynasty").
Even before the dispute erupted this year, while Malaysia continued to work to expand ties in specific areas such as the economy, culture and education, that did not stop it from condemning North Korea's missile tests or supporting U.N. resolutions sanctioning Pyongyang. For Malaysian policymakers, there is a fine line between cultivating relations with Pyongyang and maintaining good relations with key countries such as South Korea, Japan and the United States; maintaining commitments to regional and international institutions such as ASEAN and the United Nations; And note Malaysia's non-proliferation record, which has begun to be taken more seriously.
North Korea's series of missile tests over the past few years and international scrutiny under Kim Jong Un have undoubtedly drawn more attention to Malaysia's (and other Southeast Asian countries') ties to Pyongyang and North Korea. Leading policymakers to consider some tougher measures, notably with regard to full compliance with United Nations Security Council (UNSC) Resolution 2270 in March 2016.
Still, Kim Jong Nam's death and the resulting diplomatic spat have led Malaysia to take some tougher measures against North Korea, only some of which have been made public and sometimes much later than they were actually implemented. In late June, for example, reports emerged that Malaysia had repatriated existing North Korean workers and stopped issuing work permits to new workers, even though the move had actually begun months earlier.
Meanwhile, US President Donald Trump's administration has also been urging Malaysia and other Southeast Asian countries to end ties with Pyongyang through various measures (see: "What the First US-ASEAN Special Meeting Under Trump Really About What"), although the differences in perception are quite pronounced in some cases. As I've noted before, this was a topic of bilateral relations discussed during Malaysian Prime Minister Najib Razak's visit to Washington, D.C., earlier this month to meet Trump at the White House (see: "The real test of US-Malaysia relations "Trump Era"), while Trump praised Malaysia's statement to stop doing business with North Korea, officials privately said, belied a more complicated reality.
The Malaysian travel ban is just the latest move by the Southeast Asian country in response to the escalating North Korea situation. From a broader perspective, given the restrictions that have been put in place in several areas, including the postponement of workers, certain businesses, flights, and even football matches, as well as growing concerns about the safety of Malaysian citizens, Look, that's not surprising, as was evident in the diplomatic spat that erupted earlier this year.
The Ministry of Foreign Affairs (Wismaputra) announcement that the ban on citizens traveling to North Korea until further notice was unsurprisingly announced by Malaysian authorities in the wider context of escalating tensions on the Korean peninsula, and not just a product of bilateral relations. Wismaputra also said the travel ban would be reviewed once it was judged that the situation had returned to normal, leaving some flexibility.
With the situation in North Korea seemingly getting worse by the day, not better, it's more likely that we'll see more restrictions like this – and tougher enforcement of existing ones – rather than loosening them, not just from Malaysia, But also from some other countries that maintain ties to Pyongyang.