India
Visa delays, refusals limit full resumption of Thomas Cook travel services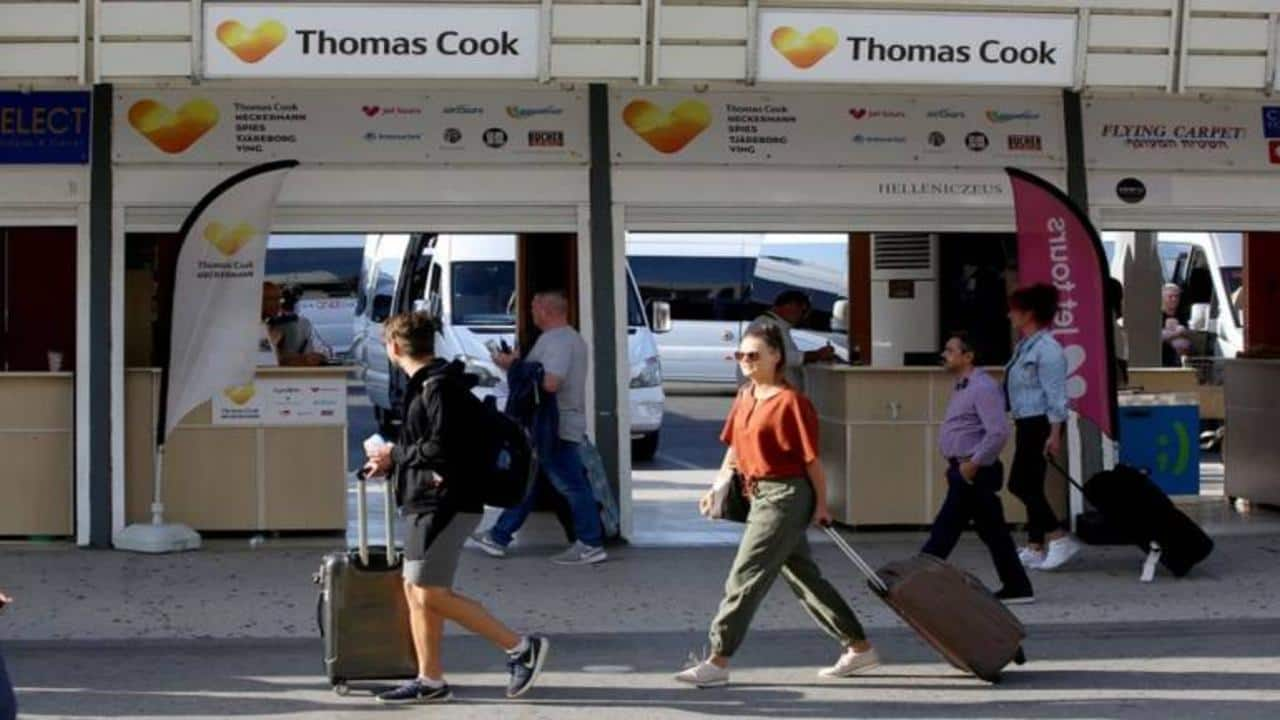 Online travel aggregator Thomas Cook posted its best-ever quarterly results for the April-May-June period of its 2024 fiscal year, with most businesses fully recovering.
However, one segment – travel services – managed to reach 77% of pre-pandemic levels. The company attributed the delay in the sector's recovery to visa delays.
The company's travel services segment includes leisure and business travel and destination management services (DMS) in India and globally. Its Indian tourism sector has suffered due to visa delays and denials.
"While the world has opened up, visas are still not easy to obtain. Therefore, we cannot offer a package deal to those who do not have a visa. Schengen visas are not easy to obtain, and the rejection rate is as high as 18%. 2-3%. Over the past few months, we have had several cases of visa refusal due to cancellation of travel plans," Thomas Cook (India), President & Group CEO Debasis Nandy Treasurer, told Moneycontrol.
For families, even if one person's visa is denied, the entire family's travel plans will be cancelled, he said. "This has seriously affected the number of tourists we can send overseas. Also, airfares remain high. For the average tourist, a round-trip ticket to Europe cost Rs 65,000 in 2019, and now it costs Rs 85,000. The price has increased. 60%, so we're seeing less willingness to travel abroad."
The company still manages large tour groups, with around 18,000 clients traveling to Europe through Thomas Cook and its subsidiary SOTC. The number of customers is expected to reach approximately 25,000 by the end of this year. In addition, it is reported that nearly 2,000 customers have booked the tour for its cherry blossom tour.
Nandi said the visa situation for Indian tourists is gradually improving. "The visa situation today is much better compared to the past six months. We expect things to return to normal by the end of December 2023. The segment (Travel Services – India) will recover to 2019 levels".
In the sixth quarter of fiscal 2024, the company's international holiday business volume recovered to about 50% of pre-epidemic levels, while domestic holiday business recovered by 72%.
Antecedent influence
The recovery in the domestic holiday business was subdued after May, with Go Airways announcing the cancellation of its flights on May 3 this year, sapping demand on the domestic side as the airline connected ports to some of its once top-five destinations. Thomas Cook management said on its first-quarter fiscal 2024 earnings call that the company sells domestically.
The tour operator registered a large number of cancellations, 35% of which were due to higher airfares after Go First ceased operations and customers did not want to pay more to travel.
For Go First, a lot will depend on how they restore consumer confidence when they resume operations, Nandy said. India's aviation regulator, the Directorate General of Civil Aviation (DGCA), conditionally allowed Go First to resume operations following a multi-site audit in July.
"They have to do something to build consumer confidence. It's also a question of when they will be able to refund everyone (passengers and travel agents) who canceled flights because (Go First) stopped operating. It won't take into account The way they suddenly stopped operating, that's easy. But if they do come back, we're sure to see more balanced airfares at least on the domestic side because today Indigo has 60% of the market and it's become More like a monopoly. There will be benefits to flights and a revival of priority travel will benefit consumers and travel companies," he said.
Number of foreign tourist arrivals
While domestic and international holidays for Indian tourists have been affected, there has been a full recovery for foreign tourists coming to India or Thomas Cook inbound business. "Compared to pre-pandemic levels, it has recovered 104 percent," Nandy said.
He added that at an industry level, foreign tourist business volumes started to recover between January and March, reaching 50% of pre-COVID levels. "April to September is a dry period. So for the second half of FY24, we expect to see higher bookings."
G20 promotes business development
India's hosting of the G20 summit this year has boosted Thomas Cook's meetings, incentives, conventions and exhibitions travel (MICE) business. "This year has been a very good year for MICE travel. We are one of the three agencies assisting the government in organizing G20 events and this year's additional business has reached Rs 125-130 crore," said Nandy.
The MICE travel sector reported a 105% recovery from pre-pandemic levels.
"The way the G20 summit is planned is to have meetings in all major tourist destinations in India, not just in selected metropolises. So, there will be more interest in these destinations. Tourism contributes 10% to us (India) % of GDP (gross domestic product) and the government is working hard to ensure that it grows."
Thomas Cook posted a consolidated operating profit of Rs 9.14 crore in Q6FY24, compared to Rs 3.3 crore in Q1FY23. Strong orders bode well for strong business in the ninth quarter of fiscal 2024, the company said.