Vietnam
Vietnam travel costs drop due to visa changes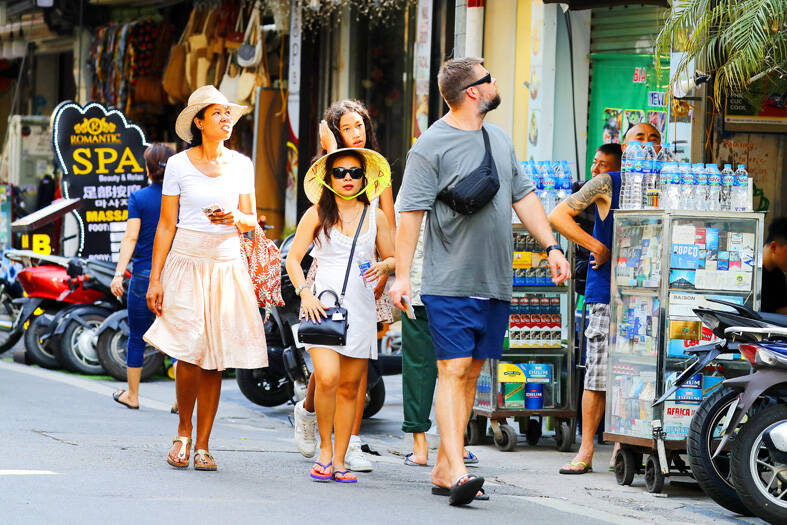 E-Visa launched:


A travel agency said the new policy will make it easier for tourists to travel to Vietnam, but business travelers will benefit the most

Travel to Vietnam is expected to be slightly cheaper after the Southeast Asian country announced late Monday that all foreign visitors, including Taiwanese, would be eligible to apply for a multiple-entry e-visa, which will extend its validity from 30 days to 90 days. sky.

The policy came into effect yesterday after the Vietnamese National Assembly passed an amendment to the Law on Entry, Exit, Transit and Residence of Foreigners on June 24.

Before Taiwan was included in the e-visa program, Taiwanese traveling to Vietnam needed a travel agency to apply for a visa. The visa only allowed a single entry and was valid for 30 days.

Visa fees range from NT$1,300 to NT$1,500 per person, but travel agencies charge service fees, and the total cost ranges from NT$2,000 to NT$6,000.

Under the new policy, Taiwanese passport holders will only need to pay US$25 to obtain an electronic visa without going through a travel agency.

After submitting the application at https://dichvucong.bocongan.gov.vn/bocongan/bothutuc/tthc?matt=26277, the e-visa is usually approved within about three working days.

The website of the Ministry of Public Security of Vietnam is available in Vietnamese and English.

Xiang Jianlun, assistant manager of Pinguan International Travel Agency, said the new policy will make it easier to apply for tourist visas, but business travelers will benefit the most because electronic visas will allow them to enter the United States. country many times.

When Vietnam reopened its borders to tourism in the wake of the COVID-19 pandemic, visa application fees soared, but only for those on tourist visas and not on group tours, Hsiang said.

He said the visa fee is NT$1,300 per person for those traveling in a group, so the e-visa means they can save about NT$500.

Vietnamese government figures for this year show 6.6 million international tourists have visited the Southeast Asian nation as of last month, on track to hit the 8 million target.

Statistics show that in 2019, the number of tourists in Vietnam was 18 million, of which Taiwan is the fourth largest source of tourists.
Comments will be moderated. Keep comments relevant to the article. Comments containing abusive and obscene language, personal attacks or promotions of any kind will be removed and the user banned. The final decision will be at the discretion of The Taipei Times.