Vietnam
"Vietnam-Japan 50th Anniversary Vietnam Film Today Plus" will be held in Tokyo on August 17 (Entertainment) – VIETJO Vietnam News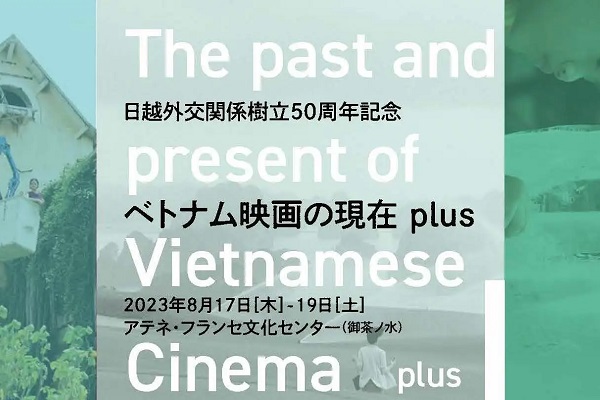 The Vietnamese film feature event "Commemorating the 50th Anniversary of the Establishment of Diplomatic Relations between Japan and Vietnam: A Gift of Vietnamese Film +" was held at the Athena French Hotel from August 17th (Thursday) to 19th (Saturday) for three days at the Cultural Center (Chiyoda-ku, Tokyo) ).
"Vietnamese Film Today+" is an archive centered on the works of a new generation of young directors, including Pham Tien An, who won the Camera d'Or award at the 76th Cannes International Film Festival. In addition to presenting and screening Vietnamese films in our collection, we will invite Vietnamese filmmakers to give lectures.
Organized by the Movie Act Project, co-organized by the Athena French Cultural Center, the Asian Film Research Association of the Japan Film Institute, and co-organized by the Fukuoka City Public Library.
Screening works as follows.
<August 17 (Thursday)>
◇13:50~
"Treehouse" (original title: Nha Cay) by Truong Minh Kui (84 minutes), "Always Preparation" (original title: Hay Tinh Thuc Va San Sang) by Pham Thien An (14 minutes)
◇16:00~
"Another City" by Fan Yulan (25 minutes), "Dap Canh Giua Khong Trung" by Nguyen Hoang Dieu (99 minutes)
◇18:30~
Opening screening and lecture "Kfc" by Le Bin Giang (69 minutes, English subtitles only)
Remote Q&A moderated by Le Bin Giang
Moderator: Naoya Sakagawa (Southeast Asian Studies)
<August 18 (Gold)>
◇14:20~
Short story "Mot Khu Dat Tot" by Fan Yulan (19 minutes), "Ant-Man (formerly known as: Nguoi Kien)" (26 minutes) by Viet Boo, "Overcast Sky (formerly known as: May Nhung Khong Mua)" by Wu Mingjia, Fan Huang Mingshi (20 minutes), "Road to Heaven (formerly known as Tianyang Guishi)" Yang Jielin (15 minutes), "U…! Or about all the sorrows of this world (Original title: U Oi!) by Boo Min Nghia (21 minutes) and Pham Thien An (Original title: Cam Lang) (15 minutes)
◇16:50~
"Bi, Dung So!" by Hwang Dong-sik (96 minutes)
◇19:00~
"The Great Father, the Little Father and Other Stories" by Huang Danzhi (formerly titled: Cha Va Con Va) (102 minutes)
Q&A with Director Huang Dangzhi
<8月19日星期六>
◇13:30~
Ashes of Splendor (Tro Tan Ruc Ro) by Dequan Pei (117 minutes)
◇16:00~
"Girl by the Sea" by Akio Fujimoto (88 minutes)
◇18:00~
Closing Ceremony Screening and Lecture
"The Invisible Flow" by Fan Yulan (Title: Gong Song Khong Nhin Thay) (23 minutes)
Speech:
Huang Dangzhi (film director)
Pei Dequan (film director)
Dayu Chen (Producer)
Akio Fujimoto (film producer)
Moderator: Kenji Ishisaka (Representative of Asian Film Research Association of Japan Film Society)
Admission fee (only for same-day tickets): ◇1-time ticket: 1,500 yen for adults, 1,300 yen for senior citizens and students, 1,000 yen for members, ◇3-time ticket: 3,000 yen. Replace the system every time. Tickets will go on sale 20 minutes before the premiere.
Please refer to the website for event details.