Singapore
'Unbelievable': Singaporeans queue up to 16 hours for China travel visa in sweltering heat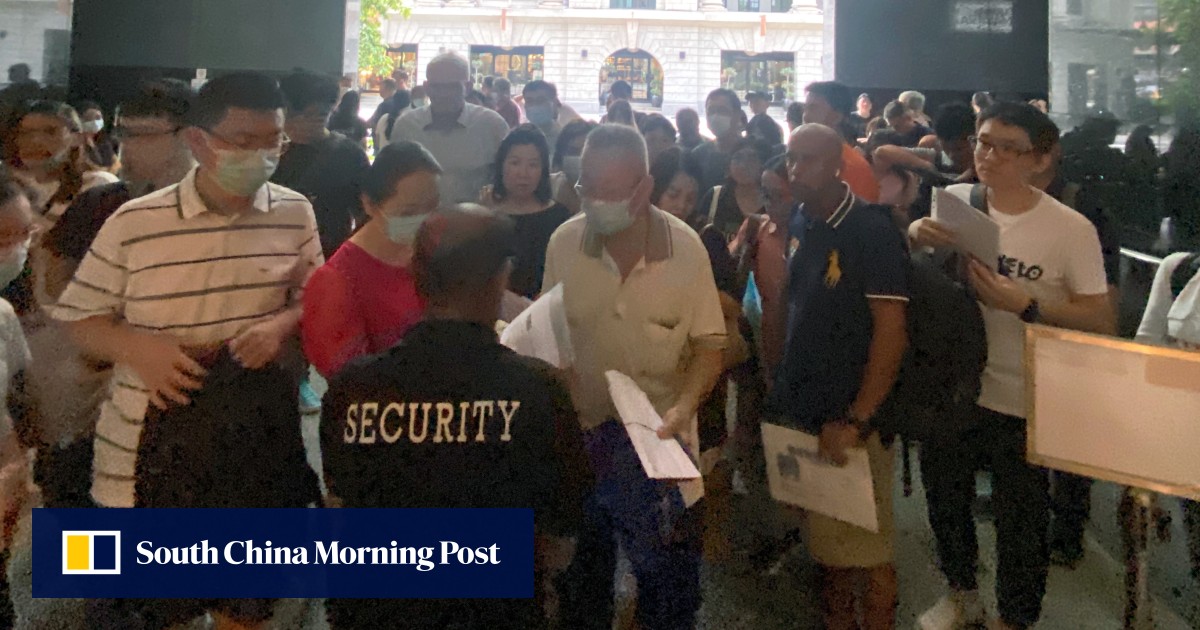 She said the center would "adjust the emergency visa application process so that applicants do not have to wait in line in the sweltering heat". It will move visa appointments online, increase the number of appointments per day and waive any additional fees, she added.
Still, that hasn't stopped many from braving the sweltering heat to camp outside the city centre. Some hope to reunite with family after three years, while others are eager to resume in-person business meetings.
However, some of them were unaware of changes to the emergency visa application, which is open to those who need to travel to China for reasons such as visiting family members who are seriously ill or conducting urgent business activities.
When "Asia Weekly" visited at around 6:00 am on Monday, there were more than four dozen people in line.
Chen Ruiyu, a 68-year-old Singaporean, said that she and her husband had a three-day flight to Guangzhou, but they could not make an online visa appointment.
"We're going there for a relative's wedding reception on June 1. We've been trying to make reservations but have been unsuccessful," she said, adding they joined the queue in the wee hours of the morning. .
Another Singaporean, who did not want to be named, worried it would ruin his chances of securing a family travel visa at the end of the month, said it was the second time he had queued for an appointment despite trying to book online the day before. .
"I booked about four months ago … it was unthinkable and it shouldn't have lasted," he said.
Tensions rose when center staff and police arrived around 8.30am to disperse the crowd, with some shouting that they needed to travel to China urgently and demanding explanations from staff.
"I think they underestimate how often Singaporeans go to China," said an American woman who was queuing for a work-travel visa in two weeks' time. "The relationship between China and Singapore is … very good, so I'm quite shocked that this is actually happening."
A man in Singapore who likened the revamped online queuing system to a "lottery" said he was told by a center employee that he had to cancel his original appointment — after his scheduled business trip to China in June — to schedule a new appointment. under the revised system.
"We're going to try our luck…but the chances are so low. (Probably) 4,000 people are also trying to get a seat," said the man who joined the queue at 3 a.m. "Today is a working day, and I still have to come down and queue. This will (affect) many business relationships between Singapore and China."
Singapore expects billions in tourism boost as China boosts
Travel agencies have also recently seen a spike in visa inquiries. Monica Tan, who handles Chinese visa applications at Golden Travel Services, said the company has been receiving more than 20 calls a day about the issue since April.
Some also questioned why the restoration of the 15-day visa-free policy has stalled.
Leslie Fong, a former editor of the national newspaper The Straits Times, wrote on Facebook: "I'm sure our government is trying to restore visa-free access to China for our citizens. I don't know the facts, but if the Chinese government asks in return, give Reciprocal treatment, I wouldn't be surprised.
"Why did the Chinese treat Singaporeans change?"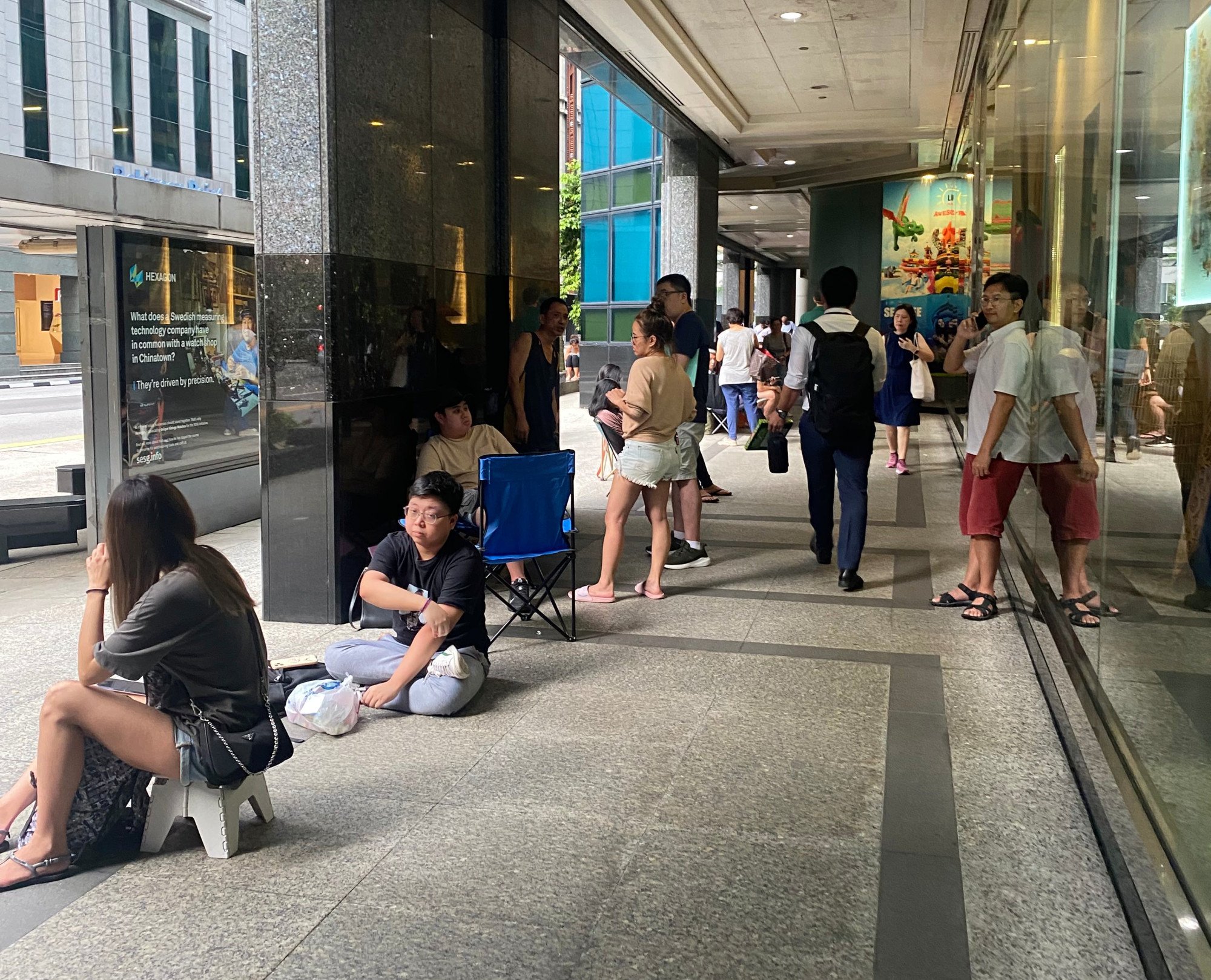 In response to media inquiries, a spokesman for the Chinese embassy in Singapore said the visa issue was a "key" topic of concern to the leaders of the two countries and the embassy's "top priority".
He said the two countries have been looking for a solution and will announce it when it is ready to roll out.
Singapore's Ministry of Foreign Affairs did not immediately respond to a request for comment.
Beijing first began allowing Singaporeans to visit the mainland visa-free for up to 15 days on July 1, 2003. The program was briefly suspended from late 2008 to early 2009 as part of heightened security measures for the Beijing Olympics.
Singaporean passports are second only to Japanese passports in the 2023 Henley Passport Index, which ranks world passports based on the number of destinations their holders can visit visa-free or via electronic travel authorization.