Vietnam
Tour companies race to lure foreign tourists with new visa law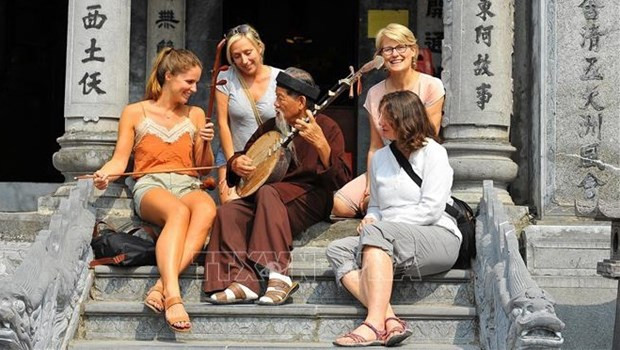 Vietnam expects to welcome 8 million international holidaymakers this year. (Photo: VNA)
On the 15th, the Vietnamese National Assembly passed the Law on the Exit and Entry of Vietnamese Citizens and the Law on the Entry, Exit, Transit and Residence of Foreigners. motivation.
Phung Quang Thang, vice chairman of the Vietnam Tourism Association, said the passage of the law, which will take effect in August 2023, is a big event for the tourism industry.
He said the new visa regulations have created the best conditions for many travel companies to attract foreign tourists, noting that e-visas have been extended from 30 days to 90 days and allow multiple entries.
Travel companies say the law enables them to run promotions between October 2023 and April 2024, while the relaxed visa policy helps them develop suitable products as European and Latin American tourists currently travel to Thailand frequently from Vietnam and Cambodia and other neighboring countries.
The visa policy adjustment not only demonstrates Vietnam's adaptability and flexibility in the race to resume tourism after the COVID-19 pandemic, but also lays the groundwork for tourism companies to offer various long-term products (e.g. senior-friendly resorts, medical tourism) . tourism, research tourism.
In addition to visa extensions, the government's Resolution No. 82/MQ-CP issued on May 18 on key tasks and solutions to speed up effective and sustainable tourism recovery and development is seen as implementing the spirit of the Politburo meeting another crucial step. Resolution No. 08-NQ/TW on Transforming Tourism into an Economic Pioneer.
The Vietnam National Administration of Tourism (VNAT) is acting as an advisor to the Ministry of Culture, Sports and Tourism to issue an action plan to implement government resolutions.
Vu Thi Binh, chairman of the Vietnam Tourism Association, said the association encourages businesses to implement the document, focusing on market adjustment and tourism promotion to attract more foreign tourists.
VNAT deputy director Ha Van Sieu emphasized that international tourism is expected to grow significantly between now and the end of this year, mainly due to looser visa and immigration policies.
He said that in order to achieve the annual goals, the entire industry will focus on launching marketing strategies until 2030, smart tourism information technology application projects, and Vietnam community tourism development projects.
Fan Jinyong, director of Golden Dragon, said that companies have been paying close attention to the drafting of the law and have made preparations in terms of information and products.
He added that after the law passed the legislature, tour companies have informed their partners so they can make suitable plans.Vietnam National Aviation Administration