Indonesia
This tour takes you to the most Instagrammable spots in Bali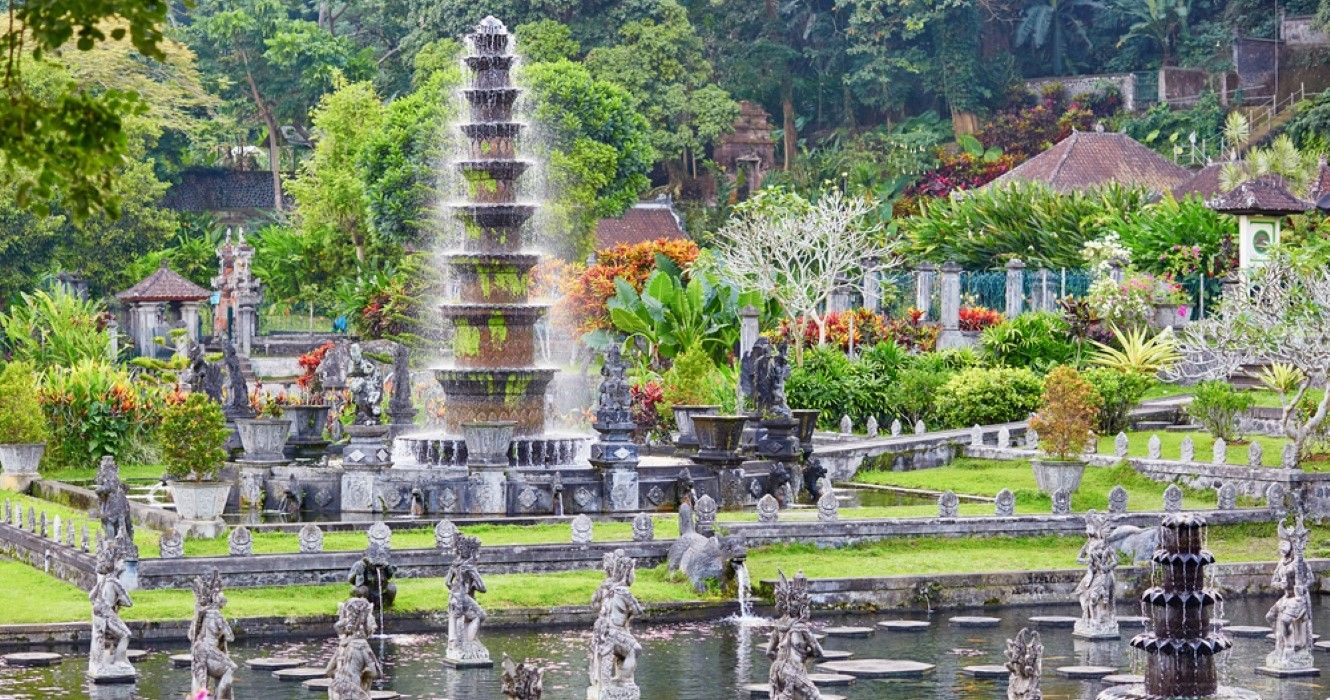 Some travelers travel for the food, friends and culture, while others do it for the Glam! Well, let's be honest, it's hard to go on a trip without photos of food, gourmet friends, cultural sights, and iconic sights popping up in a traveler's feed. It's 2022 and if you're not posting on Instagram, is it really happening?
Other than that, Instagram-loving travelers will absolutely love this trip to Bali. This tour is designed for the modern traveler, giving them ample opportunities for great photo opportunities. It's the perfect Instagram-worthy tour of all of Bali's most famous sights.
Here's what to look forward to on your trip to Bali
For the traveler who loves to snap the perfect photo for Instagram, this is the Bali trip for them. On this private tour, with only one group, travelers will have the opportunity to have an incredible and intimate experience in Bali. Passengers don't need to worry about not being able to keep up with the moving speed of the group. Instead, they can go at their own pace. This tour is entirely dedicated to photography, so visitors can be sure they'll be able to capture the perfect photo at destinations like Lempuyang Temple and Tegalalang Rice Terraces.
Bali Instagram Tour – All inclusive and private so you can leave your wallet at home
go sightseeing – Visit some of the top photo spots in Bali
24/7 Wi-Fi – Wi-Fi enabled vehicles let you post on Instagram anytime, anywhere
included – Includes lunch, swing tickets, and round-trip transportation for convenience
book this trip
what will be included
There is quite a lot to this tour. Essentially, travelers don't need to carry a wallet, but they definitely should, in case there's something extra or something they want to do after the trip.Either way, here's everything included
Private Transportation: Hotel Pickup
Lempuyang Temple Ticket
Jungle Swing Ticket and Giant Bird Nest Ticket
Coffee Plantation and Coffee Tasting
English speaking guide
Lunch
Wi-Fi on board
bottled water
All fees and taxes
Tukad Cepung Waterfall Entrance Fee
Tirta Ganga entrance fee
Private transportation in an air-conditioned comfortable vehicle
RELATED: Visiting Bali?10 things you can do there
Bali Day Tour
One day of this trip will leave Instagrammable photos for the rest of the trip! Here's everything travelers can expect from this trip.
book this trip
Pickup Details
Passengers participating in this tour can enjoy hotel pick-up service if they stay in one of the pick-up areas in Seminyak, Canggu, Central Ubud, Uluwatu, Jimbaran and Nusa Dua for a long-term stay. As long as the traveler is at one of these locations, pickup is simple.
pick up – 6 am
Lempuyang Temple – 9 am
tirtha ganga – 11 am
lunch time – 12:30 noon
end of lunch – 1:30 pm
Tukad Cepung Waterfall – 2:30pm
Tegalalang Rice Terraces – 4 pm
Uma Pakel Agro (famous coffee plantation) – 17:00
Hotel return starts – 18:00
hotel return end – 7:30 p.m.
Lempuyang Temple
Lempuyang Temple is known as the Gate of Heaven. The temple is 1200 meters above sea level, with a superior geographical location and unique scenery. To enter the temple, visitors need to climb more than 1,700 stairs to reach the temple. This is actually also known as one of the best treks in Bali. Tourists will love the early morning sun shining on the temple and surrounding area, making it a beautiful scene for Instagram photos.
tirta ganga
Tirta Gangga Water Palace is just an hour's drive from Denpasar and close to the village of Ababi, where visitors can explore an amazing tourist attraction. It was designed and built by the last king of Karangasem, Anak Agung Anglollah Ketut Karangasem. A fusion of Balinese and Chinese architecture, the building is a stunning, Instagram-worthy attraction.
Related: 10 Ways to Visit Bali on a Budget (with Tips)
Tukad Cepung Waterfall
Tukad Cepung Waterfall is far from the main commercial tourist attractions and is more challenging than some places in Bali. This unspoiled location offers incredible natural beauty that will forever be etched in the memory and immortalized in photographs of the traveler who can afford it. This stunning bucket list destination is the perfect spot to really make a trip stand out.
Uma Park Agritourism
Towards the end of the tour, tourists will visit Uma Pakel Agro, a famous coffee plantation. Here, visitors will be able to enjoy the famous jungle swing and add some incredible, shareable stories to their dynamics.
Tegalalang Rice Terraces
Perhaps Bali's most famous image is the Tegalalang Rice Terraces, which are famous for their unique terraced rice cakes. This is probably the most visited location in all of Ubud and is an absolute must-see on this trip so travelers can take iconic photos of the rice terraces.
book this trip
Pass-through destinations only
Unfortunately, travelers can't spend a lot of time in each of Bali's wonderful destinations. However, there are still opportunities for travelers to stop by the following destinations and snap some quick photos.
Ubud Traditional Art Market – Pass by Ubud Traditional Art Market
Ubud Traditional Spa – Passing through various spas and shops in Ubud
Mount Batur – Lunch at Kintamani with stunning view of Mount Batur
Seminyak Square – If your hotel is near South West Bali, please pass by the beautiful Seminyak Square.
Plaza Benoa Bali – If your hotel is located in the south of Bali, please pass by the beautiful Benoa Square.
Canggu Beach – If your hotel is located near the southwest of Bali, please pass by Canggu Beach.
Kuta Beach, Bali – If your hotel is located near Southwest Bali, please pass by Kuta Beach.
Jimbaran Bay – If your hotel is located near the south of Bali, please go through Jimbaran Bay.
Pandawas Beach – If your hotel is in Kuta area, please pass by Pandawa Beach.
Beachwalk Mall – If the hotel is located in Kuta area, please pass Beachwalk shopping mall.
Kanto Lanpo Waterfall – Pass this waterfall during the trip
Holy Spring Temple – Passed by this temple on the way to have lunch