HongKong
The new fragrance "MCM Onyx Eau de Parfum" is now available: current affairs dot com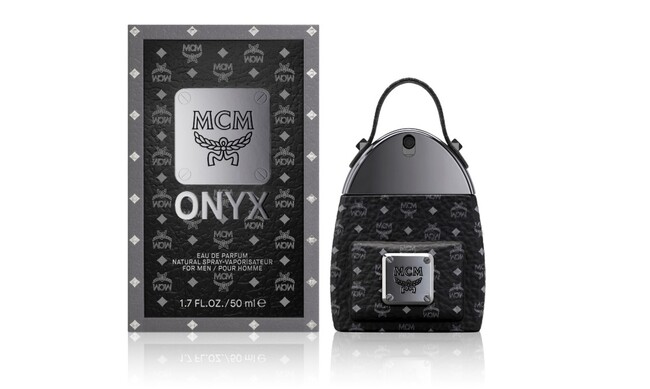 (Intermode Kawabe)
MCM's first men's fragrance, MCM Onyx Eau de Parfum, will be released nationwide on May 31, 2023 (Wednesday). It will be launched by the German luxury fashion brand MCM, which is the exclusive import agent of Kawabe Co., Ltd. Fragrance Headquarters in Japan.
Introducing ONYX Eau De Toilette,
MCM's first men's fragrance
In the spring of 2023, German luxury fashion brand MCM will launch the brand's first men's fragrance "MCM Onyx Eau de Parfum". The new MCM Onyx combines the names of powerful stones in a fragrance that evokes energy, empowerment and power. With a futuristic woodsy fougere scent that combines luxurious craftsmanship and new technology, it develops the confidence and belief that you can speak with confidence.
Inspired by the brand's iconic Stark backpack, the new MCM Onyx presents the award-winning original MCM bottle design in a contemporary and sophisticated color scheme, featuring updated black and dark gray Visetos with gunmetal accents.
At the heart of the brand's DNA, this design embodies the spirit of free travel. "We're excited to launch a new fragrance that will take 21st century digital nomads on a journey from scent to emotion, scent to feeling, and scent to emotion," said MCM President Sabine.
In the top notes, sparkling freshness of ginger and spices, captivating and unique, adds a touch of earth and smoothness to the fragrance. A heart of lively, aromatic lavender reveals itself, blurring the lines between freshness and florals, innovation and tradition. Finally, bright woody notes are contrasted with long-lasting mineral notes for a long-lasting sparkling, warm scent.
Perfume craftsman, Clement Gabarry, Senior Perfumer of Firmenich. "For the MCM Onyx fragrance, we wanted to capture the essence of freedom in a fresh and contemporary way. Sparkling notes of spice and ginger combine with crisp lavender and warm woods to create a scent that never ends. I am firmly control my overflowing emotions"
"MCM Onyx" is a vegan fragrance made with environmentally friendly green chemistry. For a more sustainable fragrance future, we use over 79% biodegradable ingredients and over 89% of our formulations come from responsible sources. We contribute to local communities around the world through our NaturalsTogether(TM) approach.
Fragrant woody fougere
Top Notes: Ginger, Pink Pepper, Grapefruit
Heart Notes: Lavender NaturalsTogether(TM), Basil, Violet Leaf
Base Notes: Vetiver NaturalsTogether(TM), Clearwood(R), Tonka Bean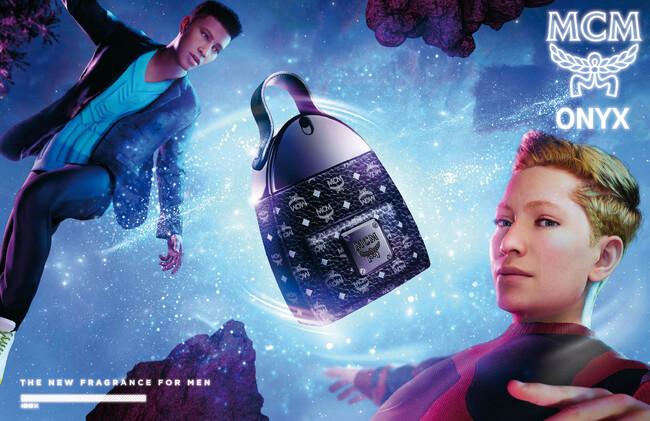 The brand MCM, which crosses the boundary between reality and virtuality in the ever-flowing universe, will start a new journey immersed in the metaverse world. The groundbreaking new Onyx campaign uses innovative CG techniques and is rendered in the game engine. By bringing fragrance into the digital realm, the campaign also transcends the boundaries of what "Travel Beyond" stands for.
MCM Onyx Perfume
30mL ¥9,020 / 50mL ¥11,220 / 75mL ¥13,970 *tax included
Released nationwide on May 31, 2023 (Wednesday)
◆Flash Promotion◆
MCM ONYX Fragrance Pre-Order
When: Wednesday, May 24 to Tuesday, May 30
Venue: HANKYU BEAUTY Qiliqili Studio on the 2nd floor of Hankyu Umeda Main Store
We will release the new "MCM Onyx Eau De Parfum" before the nationwide release.
We are waiting for your special gift that can only be found here.
*Working days and hours are subject to change.
About Modern Creation München (MCM)
MCM was born in Munich, Germany in 1976. Since then, it has devoted itself to product development using cutting-edge technology while inheriting the history and tradition of German culture. Today, he draws inspiration from music, art, travel, technology, etc., maintains a unique style that does not stick to preconceptions, and reshapes classic designs with new interpretations. MCM appeals to the 21st century global nomadic generation such as dreamers, creators and digital natives. The millennial-minded audience is gender-neutral, ageless, energetic, and not bound by rules or boundaries. In addition to the online store, MCM currently has 650 stores in more than 40 countries around the world, including Munich, Berlin, Zurich, London, Paris, New York, Hong Kong, Shanghai, Beijing, Seoul, Tokyo and the Middle East. For more information, please visit https://jp.mcmworldwide.com/.
Company press release details (2023/05/22-11:16)