Malaysia
The Ministry of Tourism, Arts and Culture(Motac) came under fire after allowing the Malaysia Travel Fair 2020 to proceed!

Ministry of Tourism, Arts and Culture (Motac) It's now After allowing the 2020 Malaysia Tourism Exhibition to proceed, it was criticized by netizens. The event, which was held at PWTC from March 13-15, drew large crowds despite calls by the Prime Minister to postpone or cancel all forms of events and gatherings.
Motac's official Twitter and Facebook accounts came under criticism after sharing photos and videos of the event. The event was heavily criticized by most netizens for being held during a sharp rise in the coronavirus. Netizens mentioned that despite the health minister's recent recommendation to cancel mass gatherings of more than 50 people, they made the reckless decision while safely risking spreading the coronavirus.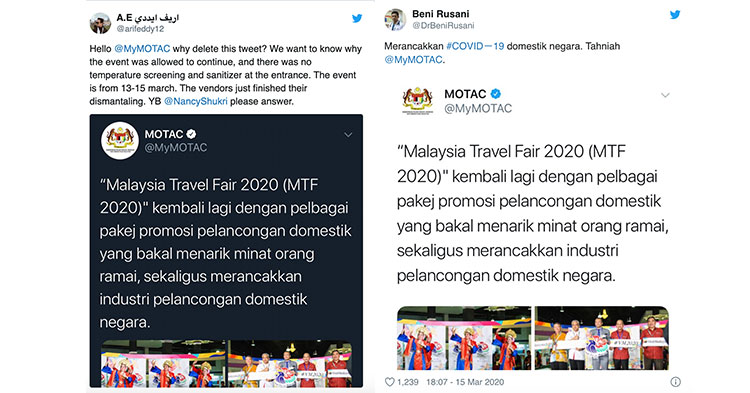 While the ministry has removed all content from the event, photos and videos are still available on the travel show's Facebook page and . Judging from the pictures posted, it appears that the organizers did take precautionary measures, conducting screening tests during the event.
The number of people affected by the coronavirus outbreak in Malaysia has risen to 428 so far, making it the country with the highest number of infections in ASEAN. Therefore, remember to temporarily stay away from crowded places and any form of gatherings, and pay attention to hygiene. Stay tuned to TechNave.com for more news updates!