Japan
The expansion project of Kodomo no Kuni has started."AOSHIMA PICNIC CLUB" in Aoshima area, Miyazaki City, Miyazaki Prefecture to open in spring 2024- Japan News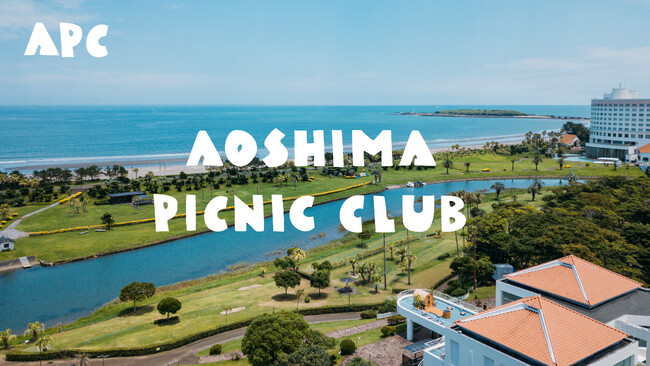 (Liberty Ship Co., Ltd.)
Libertyship Co., Ltd. (Headquarters: Aoshima, Miyazaki City, Miyazaki Prefecture; Representative: Haruya Agematsu) cooperates with Miyazaki Kotsu Co., Ltd. (Headquarters: Matsuyama, Miyazaki City, Miyazaki Prefecture; Representative: Koji Takahashi) to strengthen children in Aoshima, Miyazaki City, Miyazaki Prefecture The construction of the country of children, signed an agreement, and started the construction project of the country of children.
The once amusement park, the children's kingdom has been reborn.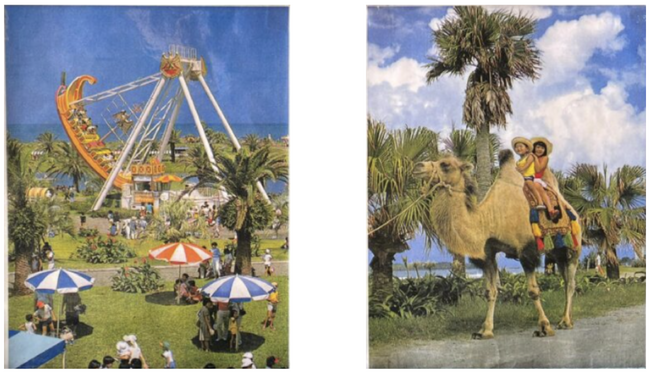 Children's Land covers 170,000 square meters and stretches along a beautiful coastline, from Aoshima Shrine, visited by more than 650,000 people every year, to Kisaki Beach, one of Japan's best surfing spots.
There used to be amusement facilities such as Ferris wheel and roller coaster, which have attracted many tourists from inside and outside the prefecture over the years. During the peak period, about 1.65 million people visited the park every year, leaving good memories.
However, now the playground equipment has been removed and it is only operated as a park golf course with park functions.
Therefore, we launched "Qingdao Picnic Club" as a construction project to create and construct new content and added value.
In the first step, we will open Japanese Byron Bay coffee company AOSHIMA, Grill Garden, Marche, RV PARK, campervan rental and electric bicycle rental in summer 2023.
Concept slogan "Picnic!"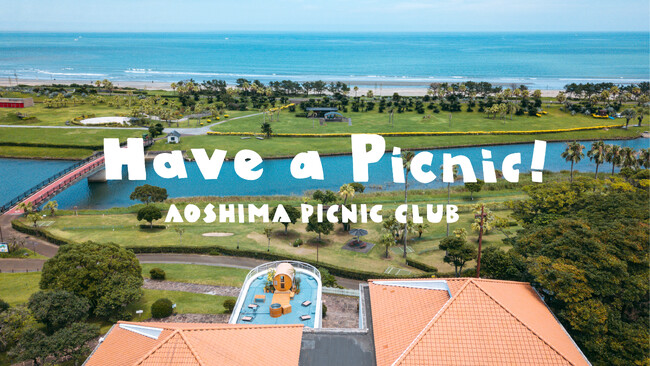 – Let's have a picnic on a sunny day.
Picnic comes from the French "pique-nique", which means "bring your own food and eat together".
Qingdao Picnic Club has beautiful scenery and spacious green areas, allowing you to spend a peaceful time in nature. While relaxing in the beautiful nature, you can gather with your family, friends, colleagues, enjoy delicious food, and enjoy relaxing moments and memories.
– Enjoy a gourmet and interactive picnic experience in nature.
Spending time here is a place where you can get away from the hustle and bustle of daily life, purify your mind and body, and communicate with people with a smile. Laughter and conversation are created by coming together to spend quality time together. Please enjoy such an unforgettable time.
Overview of Qingdao Picnic Club
Facility Name: AOSHIMA PICNIC CLUB
Entrance fee: Free (with parking lot)
Address: 889-2161 Kodomo no Kuni, 7275-1 Koeda, Miyazaki City, Miyazaki Prefecture
URL: https://aoshimapicnicclub.com
INSTAGRAM: https://www.instagram.com/aoshima_picnic_club/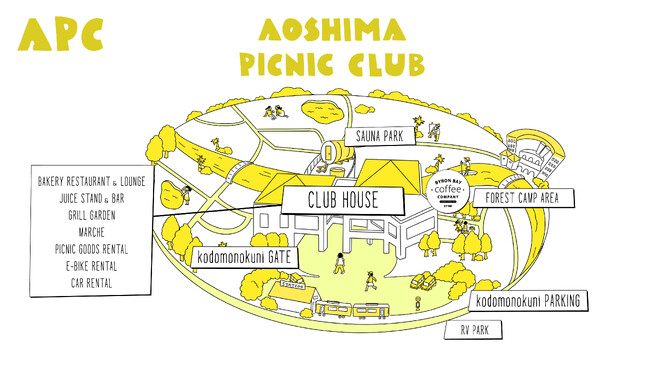 Qingdao Picnic Club Facilities and Services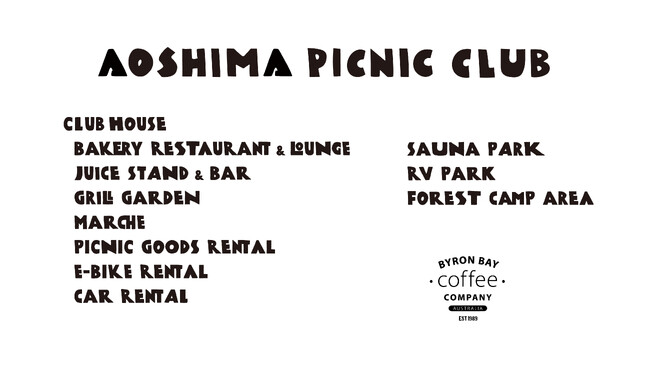 ■Byron Bay Coffee Company Japan AOSHIMA (OPEN on July 29, 2023)
■club
Sauna Park (opened)
BBQ Garden (opening summer 2023)
Picnic Supplies Rentals (Starting Summer 2023)
Electric Bike Rentals (Starting Summer 2023)
Car rental (starting summer 2023)
Marche (2023 summer and autumn OPEN)
Juice Stand & Bar (opening Winter 2023)
Bakery Restaurant and Lounge (opening Winter 2023)
■ Caravan park (starting summer 2023)
■ Camps (opening Spring 2024)
Facility opens on Saturday 29 July 2023
■Byron Bay Coffee Company Qingdao, Japan
Byron Bay Coffee Company, an organic coffee shop originating from Byron Bay, the easternmost city in Australia, is about to land in Qingdao.
Enjoy Australian style coffee in a relaxed atmosphere surrounded by forest trees. A pre-opening is scheduled for Saturday, July 22, with opening commemorations on Saturday, July 29 and Sunday, July 30 with a grand opening.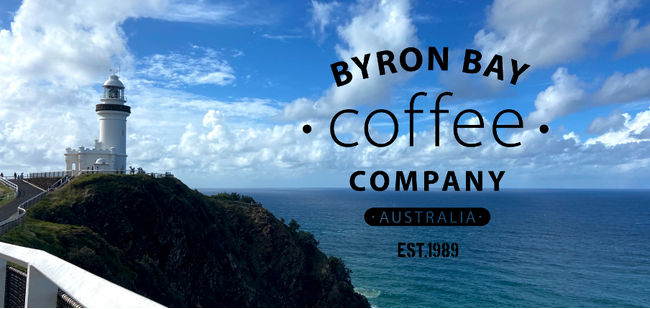 Press release: https://presswalker.jp/press/14961
Official Instagram: https://www.instagram.com/byronbaycoffeeco.aoshima/
Facility is scheduled to open in summer 2023
■Barbecue garden
A terrace restaurant where you can enjoy carefully selected high-quality meat while overlooking the Aoshima Picnic Club.
It can be used in various scenes such as family, friends, couples, etc.
Great meats and a great location combine to create an unforgettable dining experience.
Please spend a special time while feeling the beautiful scenery and comfortable breeze.


■ Marche
In addition to locally produced vegetables, we also sell daily necessities, small items, and interior items that are rarely seen in the Aoshima area.
We offer picnic items that are organic, sustainable and fun, handpicked by staff who have lived in Australia.
In the bright, open store, in a warm atmosphere, you can enjoy slowly choosing products.
Project member introduction
Chief Producer Hideo Miyahara (Libertyship, CANVAS)
Born in Shimonoseki City, Yamaguchi Prefecture in 1973. Joined Hakuhodo in April 1997 after graduating from the Economics Department of Kansai Gakuin University. 17 years as an account producer. After that, he started his own business and established "CANVAS". Mentor various brands and creatives, and create new communities.
In 2015, he moved to Miyazaki with his family. Since the establishment of "AOSHIMA BEACH PARK" in the summer of the same year, he has been the chief producer and chief director. This year will be his ninth year. In April 2022, he will participate in the establishment of "AOSHIMA BEACH VILLAGE" as the general director of the adjacent area.
Served as a director of "Libertyship" since October 2020, and launched a barrel sauna brand "ONE SAUNA" using domestic wood in January 2021.
His hobbies include surfing, snowboarding, saunas and camping.
In this project, I was in charge of overall production and branding, including the naming of "AOSHIMA PICNIC CLUB".
■ Art Director Osamu Goto (Canek Inc.)
Born in Chiba Prefecture in 1972. Moved to Miyazaki in 2006. Advertising design, logo/web design, design lecturer.
Since 2015, he is the artistic director of Qingdao Beach Park and Qingdao Beach Village, which will open in the adjacent area in 2022.
Since 2018, he has been leading the public space utilization project "Pikneet in the City" in the center of Miyazaki. Events will be held in downtown parks and streets.
Aim to face and solve local problems through design.
Brazilian Jiu-Jitsu black belt. Sponsor Buffalo Jiu-Jitsu, a Brazilian Jiu-Jitsu dojo in Miyazaki City.


■ Food Director Kenjiro Kurita (CREATURE)
Born in Suita City, Osaka Prefecture in 1984. He aspired to be a professional athlete as a teenager, but failed.
Critters Burger was opened in Shinsaibashi, Osaka in 2008 after learning how to make bread by myself.
In 2013, he opened a bakery cafe (WESTWOOD BAKERS), and subsequently made bakery recipes such as donuts.
In 2016, he participated in the opening of AOSHIMA BEACH PARK (THE BEACH BURGER SHOP), and in the following year he was the producer of Sun Beach Hitotsuba (THE BEACH BURGER HOUSE) in Miyazaki City.
In 2018, he opened the first accommodation facility (THE CYANON CAMP) in Hyogo Prefecture, and in 2019 (CRITTERS PIZZA) in Shinsaibashi, Osaka.
In March 2023, the first hotel (DREAAMLIKE COTTAGE) will be opened in Aoshima, Miyazaki City. We will not open two more buildings in the future.
I have loved the nature of the sea and mountains since I was a child, and my hobby is surfing. Currently active in two bases in Osaka and Miyazaki.
In this business, we are responsible for catering, accommodation, service design and supervision from the perspective of lovers of nature and outdoor life.


About the operating company
■Overview
Company name: Liberty Ship Co., Ltd.
Address: 2-2-7 Aoshima, Miyazaki City, Miyazaki Prefecture 889-2162 Kaiyōkan 7
Established: October 2019
Capital: 25,975,000 yen (including capital reserve)
URL: https://libertyship.jp

■ Business content
・Provide project management office
・Provide Internet marketing services
・EC site design and system construction
・EC backyard agency business
・Domestic barrel sauna sale
・Sales of clothing and cosmetics
・Management of sauna media
・Car rental business
・Restaurant and cafe business


■Representative Director and Project Executive Director Haruya Uematsu
Born in 1986, from Miyazaki Prefecture. Live in Qingdao area.
After obtaining a qualification as an aircraft mechanic at a vocational school, he worked as an aircraft mechanic at Sendai Airport.
In 2009, he moved to a kaiseki restaurant in Saitama Prefecture as a manager and chef.
In 2012, accumulated experience in sales and seminar management at an organizational personnel consulting firm in Ginza.
Joined Aratana Co., Ltd. in 2013. Sales of EC site pack "Kago Labo" and
As a director, he was involved in EC site construction projects for more than 100 sites in-house.
In 2015, it was acquired by Start Today Group (now ZOZO) and became the manager of fashion EC
Performance business support management and overall optimization consulting, etc.
In 2019, Libertyship Co., Ltd. was established.
We provide EC site-centric project management services.
In 2020, the domestic personal sauna brand "ONE SAUNA" will be launched.
2021 "Sauna Travel" provides a sauna for your travel life.Launched a media commerce website with the theme
From 2022, we will plan and operate "AOSHIMA BEACH PARK" and "uminoie coffee stand".
Through his hobbies, DIY, camping, surfing, snowboarding and other outdoor lifestyles, he planned and executed the "AOSHIMA PICNIC CLUB" project.
Company press release details (2023/07/11-11:46)