Nepal
The art of travelling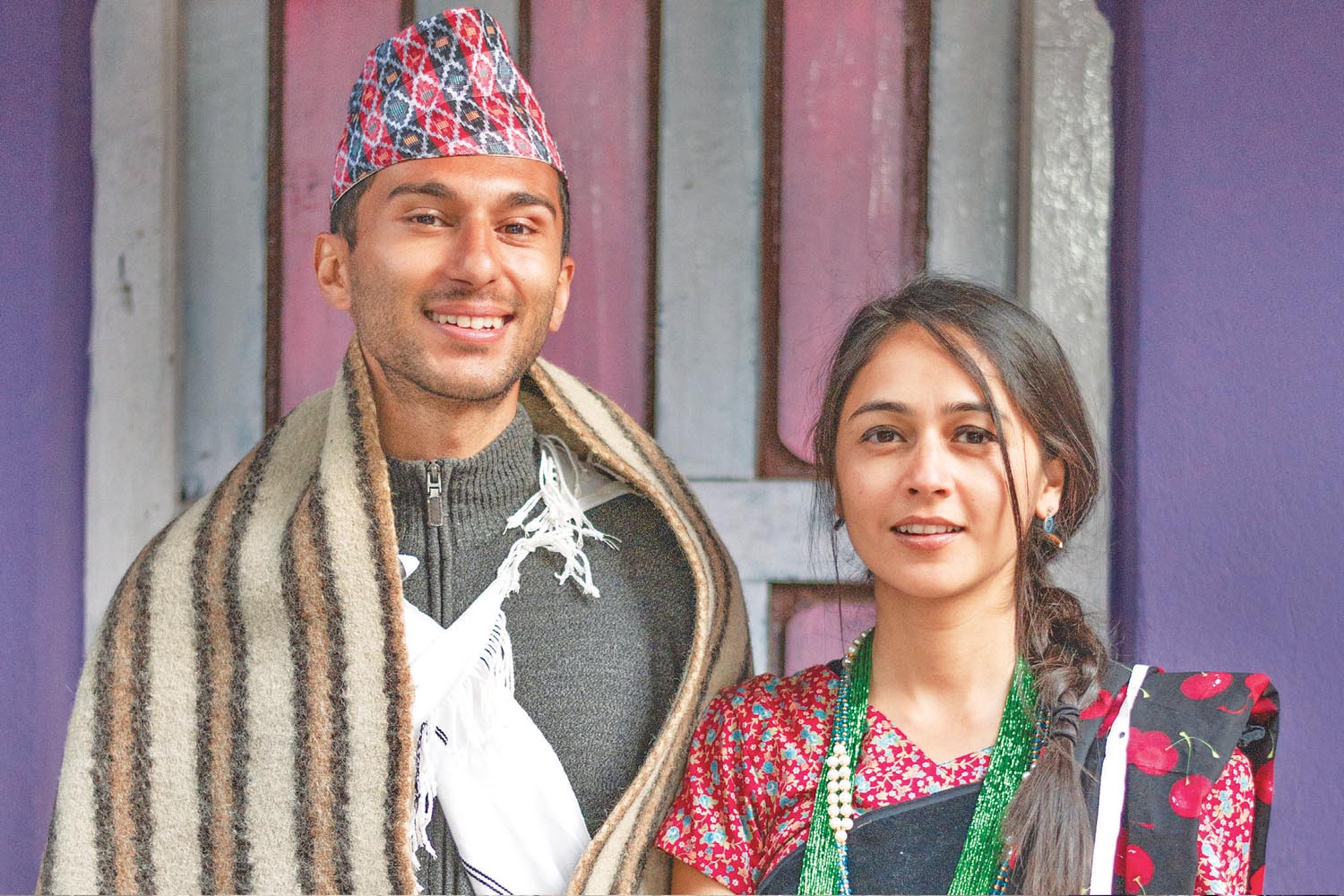 TRAVERART – The art of travel is one of the best accidents satakkarki with his friends precepts stumbled across. The two started their journey on Youtube with one thing in mind – to share their happy moments with others. Their Youtube channel has more than 24,000 followers and showcases many beautiful Nepalese landscapes including Langtang, Gosaikunda, Manang and Dolpa etc. The channel was monetized in about four months, which helped the vlogger pay for international travel to Ladakh and Udaipur, India. In this interview with The Post, Karki and Subedi share how they got started shooting vlogs, their travel expenses and income, and what their behind-the-scenes journey has been like.
How did a Youtube channel start? What's the story behind it?
Sarthak: TraverArt is an unexpected Youtube channel. It was never planned. After Dashain 2020, Smriti and I trekked to Gosaikunda and Langtang. We took a lot of photos and videos. Came back with a sprained leg and needed a break. That's when I thought of editing trek videos. The clip came out so well that we uploaded it to Youtube.
Have you two always wanted to start a travel channel?
Sarthak: I've been freelancing and making videos for about eight years. I used to hike a lot. I didn't plan on doing a vlog, but I ended up doing it.
I studied Environmental Studies in the US, specializing in Wildlife Management. In my second year of Bachelor, I went to East Africa for research as part of my studies. That's when I bought my first camera and started photography. That was 2012. Then I did a Masters in Sustainability because I wanted to study something related to photography and my interests. I finished it in 2018.
Smriti: I completed my Masters in Business in the US and came back to Nepal in 2019. I was trying out a few things and figuring out what I wanted to do when I stumbled upon TraverArt.
How do you manage travel and vlogging costs?
Sarthak: When we started the channel, I used my savings to buy cameras, lenses and other equipment. I save a lot of money from freelancing so I can afford high-tech equipment. A lot of people liked our videos from the beginning, and our channel became profitable in just four months. Since then, the channel has maintained itself. We reinvest revenue in the channel and upgrade our equipment.
In the beginning, we all spent our own money to travel. After about three trips, we started getting sponsors. Sometimes, we reach out to organizations, and sometimes they do. Our first sponsor was Hyundai and we did a 700km road trip for that video, passing through Pokhara, Bandipur and Chitwan. We have also worked with Community Homestay and Royal Mountain Travel.
How do you decide on your next destination?
Sarthak: We usually only pick places that we find interesting and want to go – places or cultures that we are interested in exploring. There are no hard and fast rules for this, but we made sure our destination was a place without too much to explore. Last time we went to Ladakh, it was a great idea in terms of business. Overall, it's a balance between where we want to go and what's good for our pipeline.
Which is your most adventurous trip?
Smriti: It should be when we go to Dolpa. We had planned to go to Lukla and wait at the airport for our flight, only to hear that there were no flights for the next two days. We don't want to go home from the airport. So we went to the counter and asked if there were any flights going anywhere. It's Dorba. The counter lady asked: "You know Dolpa is in the west, right? Your ticket is to Lukla in the east. Are you sure you want to go to Dolpa?" She was so shocked. We just want a ticket to go anywhere. We ran into the plane at the last moment and flew to Dorpa. It was one of our most adventurous trips. I think the Dolpa vlog will be our first one million views video.
What are some of your preconceived notions about travel vlogging?
Sarthak: We have 1TB of photos and videos from the Dolpa trip. It took me about nine days to browse, select, edit and finish the compilation. People think shooting vlogs is easy—all you have to do is walk around and click photos. But they don't know how much effort it takes to carry heavy equipment and luggage, stopping often to film — even when you're exhausted from climbing up and down trails.
Smriti: We know that starting a Youtube channel is not easy, and it is. But we love what we do, so we enjoy it.
What do you do when you don't travel?
Sarthak: I edit our travel videos. Other than that, I freelance and read books, mostly non-fiction.
Smriti: I co-own the Nepalese handicraft business Perks and Pines. So, I'm busy managing it.
What do you think of the travel vlogging scene in Nepal?
Sarthak: I don't know much about vlogging in Nepal. I haven't really watched other creators' videos yet. My only concern right now is improving the videos I share on Youtube.
I would encourage anyone who wishes to start documenting their travels (in Nepal) to go ahead and actually do it. We have a lot of history, culture and landscape that hasn't been explored or covered too much. So documenting that would be great – for your channel and for documenting the history and culture of our country.
Your speech is entirely in English. Was this a conscious decision, and if so, why? Is your target audience foreigners who want to come to Nepal?
Sarsak: Yes. We are more used to using English. Since we lived in the US for many years, English came naturally to us. Also, we want everyone to watch and understand our videos, including people from other countries. We don't want to limit our audience to Nepal only. People all over the world should know that there is a country called Nepal, which is worth visiting. Recently, we started traveling internationally because we believe the earth is a shared village that needs to be explored and enjoyed by everyone. Artificial borders between nations should not limit our exploration.
Smriti: We do have a video in Nepali called "Why You Must Go to Dona Lake (Tal) in Manang". We made it in Nepali because we spent time in Manang with our family and got love from the people there.one Father Asked us to stay longer and said she would even give us warm clothes to wear if we stayed there longer. It was a very heartwarming experience, so we hope people in Manang see this video and understand what we've shown and said about the place and its people.
One of our goals in making these videos is to bring Nepalese travel filmmaking to the global stage. And inspire young aspiring photographers and videographers especially in Nepal and show them that a career as a travel filmmaker is possible.