India
Tech Japan Hub provides Indian Institute of Technology (IIT) direct adoption trials three times a year | Press release from Tech Japan Co., Ltd.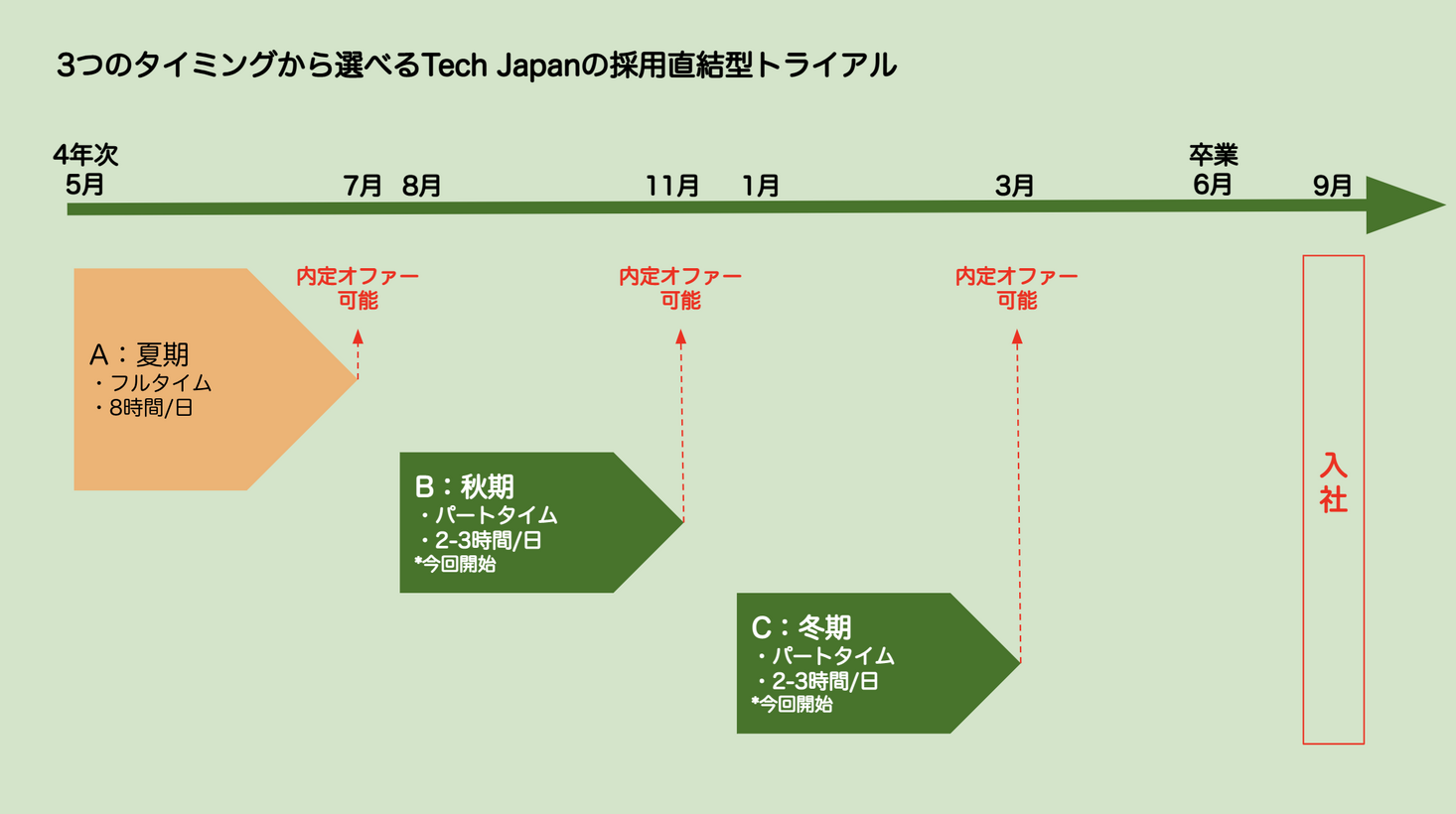 Tech Japan Co., Ltd. (Tokyo, Representative Director Naotaka Nishiyama) has developed a HRTech business specializing in advanced human resources in India in the technical field, and recently launched a human resources platform centered on Indian Institutes of Technology (IIT*), internally developed and operate. : We are pleased to inform you that we will be able to use the Tech Japan Hub to offer direct recruitment trials for three periods each summer, autumn and winter.
*What is Indian Institute of Technology?
The Indian Institute of Technology was established by the Indian government in 1951 to train the best science students in the world, referred to as IIT. The current campus has expanded to 23 schools. Graduates from Silicon Valley and GAFA are a group leading the world's Institute of Technology. IT industry such as CTO.
【background】
Today, IT is required to be utilized in various fields of industry and society, and it is becoming more and more important to secure technical personnel including IT engineers. In the recruitment of fresh graduates, the quota ratio of IT personnel not only in IT companies, but also in non-IT companies is also increasing rapidly, and the ratio of job vacancies to applicants is also soaring.
*According to government estimates, Japan will experience a shortage of approximately 790,000 skilled workers in 2030.
In view of this situation, we are working hard to build an IT team that utilizes not only domestic talents but also overseas talents. As the number of foreign workers is likely to increase globally, more and more companies are taking the time to initiate preparations for receiving overseas human resources.
(About Tech Japan Hub)
Recognizing the above-mentioned social environment, Tech Japan cooperates with Indian Institutes of Technology (IIT*) to produce world-class science students every year, contributing to securing advanced digital human resources for Japanese companies. We developed and operate Tech Japan Hub, a platform for companies to recruit fresh graduates effectively and efficiently. Currently, the use of Tech Japan Hub within IIT is expanding, and in less than two years since its launch, our company has its own IIT HR database with more than 6,000 registered users.
Tech Japan Currently, more than one-third of job-seeking students in 7 IIT universities that provide Tech Japan Hub are using Tech Japan, and you can apply to universities for direct trial recruitment, post content and choose.
(Tech Japan Hub Adoption Direct Trial Overview)
1, period
①May-July in summer ②August-November in autumn ③January-March in winter
In addition to ①full-time trial classes, part-time trial classes in ② and ③ are also available during the semester. In both cases, a maximum of three months can be implemented, thus ensuring sufficient time to secure a hire.
2. Fees
Trial Recruitment and Selection: Free
*When an internship is confirmed and informally accepted, a fee will be charged as a performance fee.
*Possibility of students participating in internships to be paid according to the hours worked (average: 10,000-50,000/month)
3. Example case
Students with backgrounds in web development, AI, data science, etc. participate in the following test questions.
・Financial IT venture company A
Collaborate with full-time staff to develop smartphone apps, front-end and back-end
・Robot maker B
Form a project team and use programming skills for image processing, data problem processing, signal processing, embedded control, robot control, front-end development, AI processing, etc.
・Mechanical Trading Company C
-Create and implement technical specifications for UI/UX and backend
– Development, construction, testing and maintenance of architectures for large-scale data processing using databases
– Design and development of new services and integrations with existing web services
– Perform Rust detection on images and videos by extending and enhancing existing models and linking with different AI techniques
・Construction industry company D
After inputting industry structure and business, participate in web service UI/UX improvement and system development while listening to stakeholders.
Cutting-edge technical human resources students who can be recruited through Tech Japan Hub come from top universities such as IIT, which has cultivated talents who lead global IT companies, and are expected to contribute to the company's digital business as direct talents Not only that, after the trial period, the company provides The job offer acceptance rate is high (92.3% in 2022), mutual understanding is also improving, and the number of people leaving the company is expected to decrease in the short term after joining the company.
(About Tech Japan)
Tech Japan is an HR technology venture capital firm dedicated to developing a recruitment platform business, focusing on high-skilled Indian human resources in the technology field, with a mission of "accelerating digitalization and creating a prosperous society through the power of diversity". Through consecutive "India-Japan Resettlement Working Group" meetings with the Ministry of Economy, Trade and Industry and the Indian Embassy in Japan, and the signing of a Memorandum of Understanding (MoU) with the Indian Institute of Technology (IIT) in 2019, Hyderabad is the first in the world to provide Japanese companies provide a dashboard of dashboards to recruit IIT students from IIT University Career Department in one stop. 900% increase).
Through this dashboard, Japanese companies will be able to streamline the application and selection process for recruiting new graduates to IITs through the internship process and can compare and provide detailed information on students' developmental achievements.
Against the above background, Tech Japan has a database of advanced digital human resources in India mainly from IITs, including graduates from major Indian universities such as IIM (Indian Institute of Management), large corporations with bases in Japan and India, and major corporations Companies, we can contribute to global organization building and DX talent acquisition of Japanese companies, we can also support innovation strategy building and utilize research and development in India.
https://jp.techjapan.work/