Thailand
TCEB Launches "Thailand MICE Meets You 2023" Event at IMEX 2023 in Frankfurt Highlighting New Products, Technology Solutions and Support Programs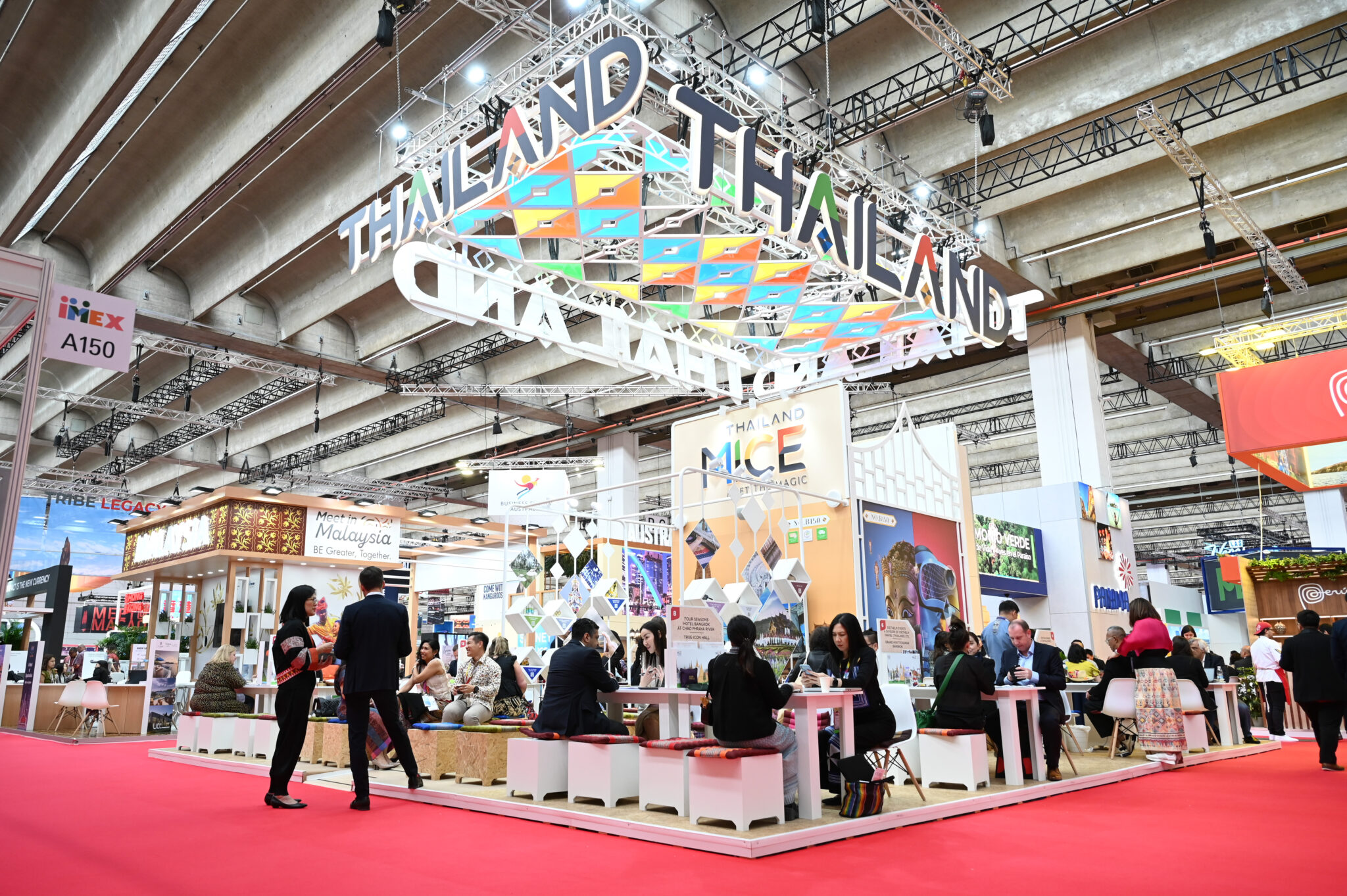 The Thailand Convention and Exhibition Bureau (TCEB) brings to IMEX 2023 Frankfurt the optimism, enthusiasm and collaborative spirit that has energized Thailand's MICE industry since international travel was normalized. This year's Thailand team includes seven destination management companies, 17 hotels and resorts, two venues, Thai Airways International, Thailand Incentives and Conventions Association (TICA) and TCEB. Each member is determined to help planners create an extraordinary MICE experience and assist MICE travelers to embark on a magical MICE journey at the new TCEB event called "Thailand MICE Meets You 2023".
Mr. Chiruit Isarangkun Na Ayuthaya, Chairman of TCEB, said: "IMEX Frankfurt is one of the most important MICE trade shows in the world and it is an excellent launching platform for our 'Meet You at MICE Thailand 2023' event. This event is consistent The Thai government's tourism campaign, titled "Thailand Tourism 2022-2023: A Wonderful New Chapter," aims to boost Thailand's soft power through the five F's (food, fashion, festivals, movies and combat). The fighting refers to Muay Thai, a traditional Thai martial art that has received a lot of attention lately, including making its debut at this year's European Games. To support the campaign we launched, we assembled a Thai team with diverse expertise and experience from 29 organisations. We look forward to meeting friends and colleagues from all over the world and introducing you to the many exciting and fresh developments that will facilitate and complete each step of their MICE journey in Thailand"
TCEB's "Thailand MICE Meets You 2023" campaign covers every step of planning and conducting a MICE journey:
Amenities at MICE Lane

TCEB's MICE Lane service is now available at Bangkok's Suvarnabhumi and Don Mueang airports. From October 2022 to March 2023, 3,500 tourists used the MICE lanes at these airports. Phuket and Chiang Mai are also available upon request and on a case-by-case basis.

Various locations in the convention city/destination

At least 13 hotels with meeting space and facilities will open in Bangkok, Phuket, Chiang Mai, Pattaya and Hua Hin in 2023. However, the location is not limited to each specific city, but can also be city clusters. The highlight is the Andaman cluster, with its main destination Phuket combined with neighboring Phang Nga and Krabi provinces, now featuring wellness and resort programs with unique selling points to complement Phuket's bid to host the Phuket Thailand Expo 2028 The theme of ""Future Life: Living in Harmony and Sharing Prosperity"
More certified exhibition venue options

As of March 2023, a total of 1,228 meeting rooms in Thailand have been certified by the Thailand Convention Venue Standard (TMVS), providing international MICE planners with a wider choice of professionally managed facilities. There are also 63 certified special event venues – venues offering unique ambiences such as rooftop terraces, art studios, auditoriums, museums, refurbished old factories, vineyards and parks and gardens.

MICE Provider – Sustainability and Technology Solutions

Thailand now has 52 MICE entrepreneurs certified by the Thailand Standard for Sustainable Event Management (TSEM). This means planners have more qualified local partners who can guide them in the selection and implementation of various impactful sustainability practices. These MICE vendors can also help event organizers gain access to a wide range of technology solutions to improve productivity and results. These solutions include digital artwork, special visual and lighting effects, virtual influencers, data analytics, booking and ticketing applications, and temporary staff recruitment platforms.

MICE Events – Global Conference Parade

Bangkok will be the host city for a series of global conferences. All of these have major implications for industries, economies and global developments. The ICCA Annual Conference 2023 will be held in November. In 2024, the Thai capital will host the Global Spine Conference and Money 20/20, the world fintech conference. The 2026 annual meetings of the World Bank and the International Monetary Fund have also been confirmed to take place in Bangkok.
MICE Experience – Local Choice, Global Recognition

Thailand now offers more culinary travel options for MICE planners and travelers, as the Michelin Guide will feature the southern Thai island of Koh Samui and the city of Surat Thani in its 2024 edition. This development will make it easier for MICE tourists to explore Thailand's delightfully diverse culinary scene. Likewise, muay thai is making headlines on the global stage.In Europe, Muay Thai Hitting its stride – the much-anticipated debut at this year's European Games in Poland is sure to generate a lot of interest and raise the profile of the sport in Europe.
Privileges of the MICE Support Program

TCEB will highlight three support programs at IMEX 2023 – "MI Plus Hands-on Experience", "Partner Program" and "Convene Plus BCG". The first is to provide a support plan for on-site inspections. According to the group standards, a certain amount of funds for related projects of the trip to Thailand, such as accommodation, catering, and ground transportation, will be provided. It is offered on a first-come, first-served basis and is subject to terms and conditions and availability. The Partner Package is TCEB's partnership with 55 suppliers in Bangkok, Chiang Mai, Pattaya, Phuket and Hua Hin, offering privileges for dinner cruises, shopping, forest adventures, sightseeing activities and more. "Convene Plus BCG" targets Professional Conference Organizers (PCOs) and associations, helping them with bid preparation, conference planning, marketing and promotion, and practices in line with the biocircular green economy model.

The Thailand Pavilion is located at booth B150 at IMEX Frankfurt 2023.

For more information, please contact TCEB: pr@tceb.or.th