Thailand
TAT welcomes inaugural China flight, tour group to Phuket and Phang Nga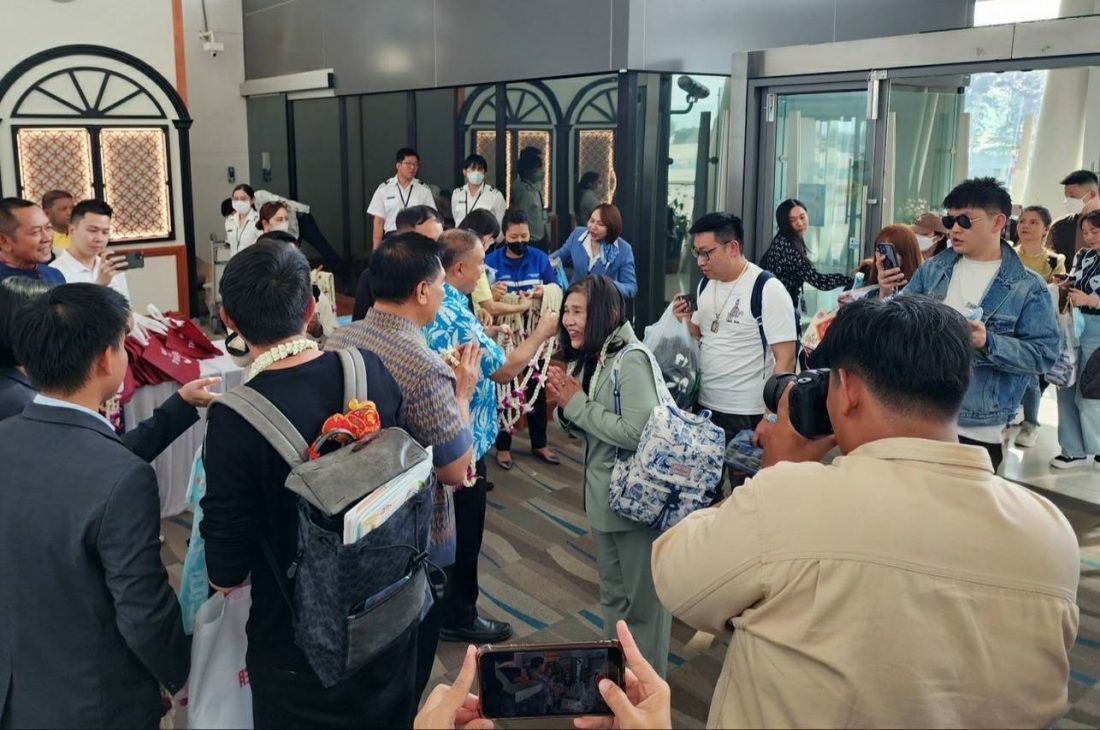 Tourism Authority of Thailand (TAT) Welcome Inauguration The flight from Guiyang to Phuket on Tuesday was operated by Chinese airline 9 Air. The flight was almost full with 172 people, a good sign for TAT's goal of attracting 5 million Chinese tourists to Thailand this year. The airline carries tour groups to Phuket and Phang Nga provinces.
The airline operates three scheduled flights a week between Guiyang and Phuket, with 180-seat aircraft.The flights will operate on Tuesdays, Thursdays and Saturdays, according to Thai media reports press club report. The company also organized a marketing campaign with five partner travel agencies, selling tour packages at 4,000 to 8,000 yuan per person.
Lertchai Wangtrakuldee, director of TAT's Phuket office, said that following the recent Covid-19 crisis, TAT and 9 Air have partnered to promote direct flights from Guiyang to Phuket. Beijing lifted strict coronavirus-related travel restrictions on Jan. 8, allowing Chinese tourists to visit Thailand again.
The return of Chinese tourists to Thailand is a positive signal for the short-distance tourism market and is of great significance to the economic recovery of Phuket and surrounding provinces. China is the main tourist destination for students, business people, young tourists who like independent travel and strong spending power. With Phuket's unique selling points of tourist attractions, products, services, tourism activities, hotels, seaside accommodation and famous cuisine, it has been able to attract and impress Chinese tourists with significant growth since the beginning of 2023.
Thailand received 2.14 million international tourists in January. The top three source markets last month were Malaysia with 288,745 tourists, Russia with 202,759 tourists and South Korea with 169,462 tourists. However, travelers returning from China helped boost numbers after Covid restrictions were lifted. A total of 91,841 Chinese tourists flooded into Thailand in January.