Singapore
(Swiss Hotel Nankai Osaka) The second event of the hotel's 20th anniversary! "20 Years, 20 Gifts" lucky draw, you can win 20 luxury prizes including two tickets to Swissotel Coursail Bern (Switzerland) when you book your stay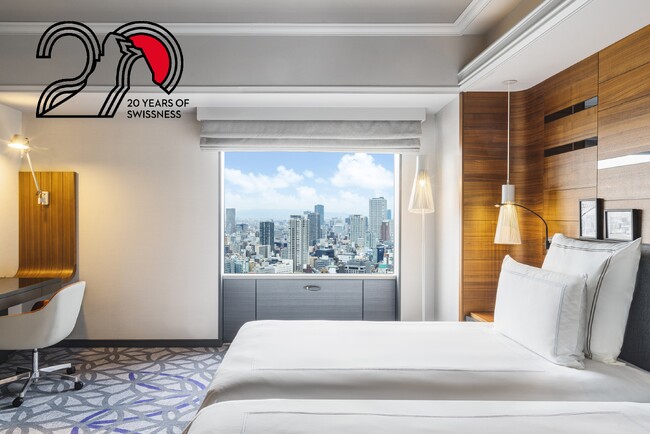 (Swiss Hotel Nankai Osaka)
-All Accor Live Limitless members and new members will also have a lucky draw-
Osaka, Japan——Swisshotel Nankai Osaka (Address: Chuo-ku, Osaka, General Manager: Shane Edwards), rooted in Switzerland, will celebrate its 20th anniversary on September 1, 2023 (Friday). Among the various facilities in the hotel, we plan to welcome the 20th anniversary with a grateful heart. The second is the accommodation event. For customers who book accommodation from August 1 (Tuesday) to August 15 (Tuesday), 2023, 20 luxury prizes related to the "20th anniversary" will be given out. We will hold a lottery "20 years, 20 gifts" to win.
In the "20 years, 20 gifts" lucky draw, the prizes of overseas sister hotels are a 4-day and 3-night double accommodation voucher for "Swiss Hotel Coursar Berne" in Switzerland and a Singapore double accommodation voucher " Swissotel The Stamford" In addition, Swissotel Nankai Osaka double accommodation coupons, meal coupons that can be used in various restaurants in the hotel, and 20 exquisite gifts such as a hair dryer from our partner Yameng will make your stay an unforgettable memory. will be staged.
There will also be an event for members of the Accor loyalty program "ALL-Accor Live Limitless". Members who check in within the specified period can participate in the "20th Anniversary Gacha Lucky Draw" and win luxurious prizes on the spot. ALL 5000 bonus points, free upgrade to silver card, tickets that can be used at restaurants and bars in the hotel, coupons worth 30,000 yen that can be used on the partner company "HOPPL" EC website, etc. We have prepared a gift for you. Those who participated on the spot are also eligible, so please take this opportunity to participate.
Swissotel Nankai Osaka is planning to announce the 3rd 20th anniversary commemorative plan for each restaurant in August, so please look forward to it.
◆Overview of "20 Years, 20 Gifts"
(Reservation period) August 1 (Tuesday) to August 15 (Tuesday), 2023
(Period of accommodation) September 1 (Friday) to December 31 (Sunday), 2023 (some exceptions)
(Applicable plans) Price plans that cannot be canceled or paid in advance, such as early bird discounts for direct bookings and long-term stay discounts
(* 5% or more discount for ALL-Accor Live Limitless members, 10% or more discount for Accor Plus members)
(Date of draw) Friday, August 25, 2023
【Terms of Use・Participation Conditions】
・Reservations can be made directly through the hotel's official website, telephone or email.
・The target plan is a non-cancellable plan (advance payment required). Cancellation plans are not eligible.
・Those who have reserved the target plan can automatically participate in the lottery.
・After the lottery draw, the hotel will contact the winners at any time through the email address registered at the time of reservation.
・The prize cannot be selected. Please note.
・The discount rate of the price plan varies depending on the season.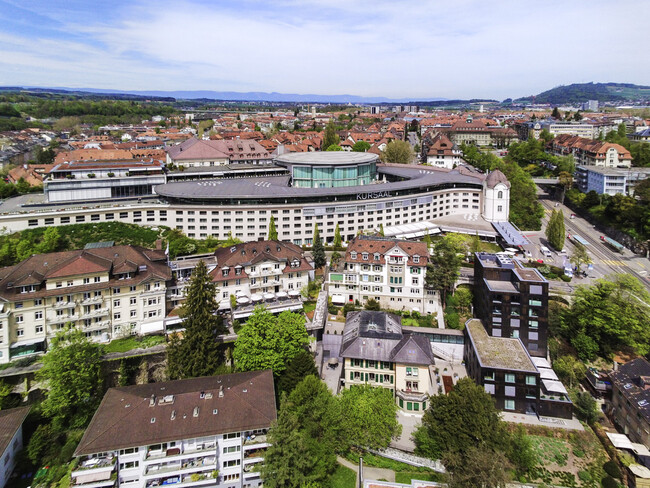 An example of "20 Years, 20 Gifts" prizes:
・4 Days 3 Nights Accommodation Voucher for 2 persons at Swissotel Kursaal Bern
・Swiss Hotel The Stamford 2 Nights 3 Days Double Accommodation Voucher
・Coupons for double occupancy at Swissotel Nankai Osaka
・Meal coupons for 2 persons that can be used at restaurants of Swissotel Nankai Osaka
・Salon use "YA-MAN" Veda Bright BS etc.
◆ Summary of "20th Anniversary Gacha Gacha"
【Period】September 1 (Friday) to September 15 (Friday), 2023
(Target) ALL-Accor Live Limitless members staying during the period
(*Customers who have not registered as a member can join as a new member when they check in)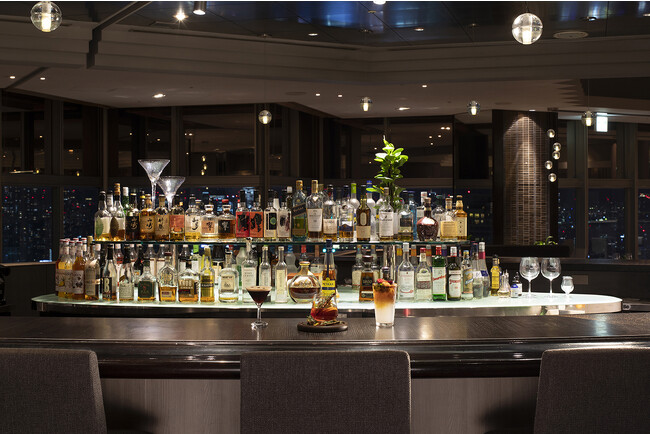 Example of a "gacha-gacha lottery" prize:
・ALL-Accor Live Limitless 5,000 bonus points
・20% discount coupons that can be used at various restaurants of Swissotel Nankai Osaka
・"Bar 36″ drink coupon
・20th Anniversary Commemorative Fancy Items
・A coupon worth 30,000 yen that can be used on the "HOPPL" EC site
(for HOPPL products only) Other

*Contents and prizes are subject to change without prior notice.
*All photos are images.
For more details, visit the 20th Anniversary website.
(Swiss Hotel Nankai Osaka 20th Anniversary Special Site)
https://swissotelnankaisaka.jp/20th_anniversary
【The first 20th anniversary event】
◆20th Anniversary Wedding Plan-Romantic Vingt-
https://swissotelnankaisaka.com/ja/offers/20th-anniversary-wedding-romance-vingt/
20th Anniversary Special Banquet Plan
https://swissotelnankaisaka.com/ja/offers/20th-anniversary-special-banquet-plan/
More about Swissotel Nankai Osaka
Swissotel Nankai Osaka is part of Swissôtel Hotels & Resorts. We are located in the most dynamic "Minami" in Osaka, the center of business, culture, shopping, gourmet, fashion and entertainment, offering unparalleled convenience. As a luxurious city gateway, it is the only hotel in Osaka directly connected to Kansai International Airport and railways. It is located directly above Namba Station, a transportation hub in Osaka, with easy access to historic Kyoto, the world-heritage ancient capital Nara, and the international port city of Kobe. The hotel is well-equipped with various facilities including 6 restaurants and bars, a fitness center and a spa. The hotel has won many awards such as "TripAdvisor Excellence Award", "World Luxury Hotel Award", "World Travel Award" and the American wine magazine "Wine Spectator" wine list award. For reservations or questions, please call 06-6646-1111, visit our website (www.swissotelnankaisaka.com/ja) or contact your local travel agency.
About Swissotel
Swissôtel Hotels & Resorts is a world-renowned Swiss brand, adhering to the tradition of Swiss hospitality, bringing you a fresh and energetic feeling in the Alps. It has been recognized for its modern, intelligent design, superior craftsmanship and commitment to sustainability. We provide a moment of relaxation for global travelers to discover the true joys of life and experience "living well". The Swissôtel brand was established in 1980 and currently has more than 30 hotels worldwide. These include flagship properties such as Swissotel The Bosphorus Istanbul, Swissotel The Stamford Singapore and Swissotel Redhomi Moscow. Swissôtel is a member of AccorHotels, the world's leading travel and lifestyle group, offering hospitality through more than 5,000 hotels, resorts and residences in 110 countries around the world.
About ALL – Accor Live Limitless
As a daily lifestyle companion, ALL – Accor Live Limitless leverages and enhances the brands, services and partnerships offered by the Accor business model. ALL empowers our most loyal guests to go beyond hotel stays to deliver meaningful experiences and benefits at home and on the road, where they work, live and play. With this rich value proposition, Accor has access to new digital platforms, iconic partnerships (credit cards, mobility, airlines, AEG, IMG, Paris Saint-Germain Entertainment) and all its customers and members. Broader hospitality strategy. swissotel.com | all.accor.com
Company press release details (2023/07/03-15:16)