Singapore
Starbucks Japan launches second cherry blossom series in 2023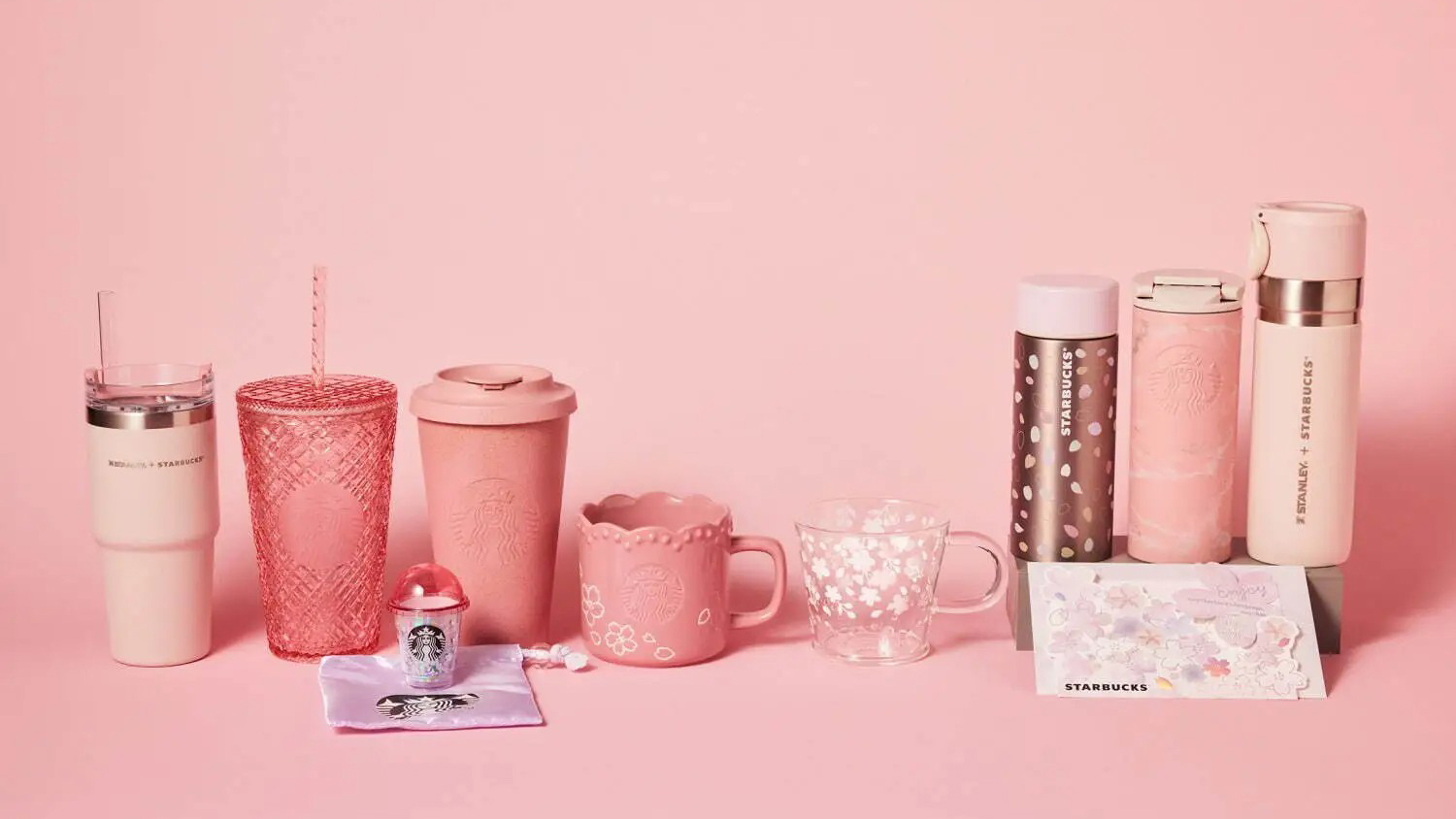 Starbucks Japan is going all out for the cherry blossom season this year. It has released a set of Sakura merchandise as well as an exclusive collection available only at Starbucks Reserve Roastery in Tokyo in Nakameguro.Now, the second round of Sakura merchandise is coming and can be purchased online Wednesday March 1 and Starbucks stores nationwide March 3.
If you're looking to get your hands on this coveted seasonal collection, we encourage you to act fast, as these Japan-exclusive Starbucks items always sell out quickly. The latest set includes glasses, mugs and tumblers, as well as stainless steel tumblers and bottles created in collaboration with US drinks brand Stanley.
Below are the details of the items and prices.
Stainless Steel Stanley Glass (¥4,350)

Cold drink cup (¥2,200)

Rice husk cup (2,300 yen)

Lace Mug (¥2,350)

Heat-resistant color-changing glass (¥2,800)

Stainless steel petal bottle (¥3,900)

Stainless Steel Marble Bottle (¥4,000)

Stainless steel Stanley bottle (5,000 yen)

Mini mug gift (¥1,050)

Drink gift card (700 yen)
You can take a close look at cold drink glasses, lace mugs, and stainless steel marble bottles before they hit the market. Visit Starbucks Japan's special AR website on your smartphone, and the mascot Bearista will appear on your screen to showcase new merchandise.
For more information, please visit the website.
More from Time Out Tokyo
The new cherry blossom series is only sold at Tokyo Starbucks Reserve Roastery in Nakameguro
2023 Japan Cherry Blossom Forecast Updated
Winter cherry blossoms at Shinjuku Gyoen National Garden in Tokyo
Giant Gundam in Yokohama will stay until March 2024
Tokyo to demolish historic Jingu Stadium
Want to be the first to know what's going on in Tokyo? Subscribe to our newsletter for the latest happenings in Tokyo and Japan.