HongKong
Singapore-Hong Kong travel bubble: Everything you need to know about flights, tests and fees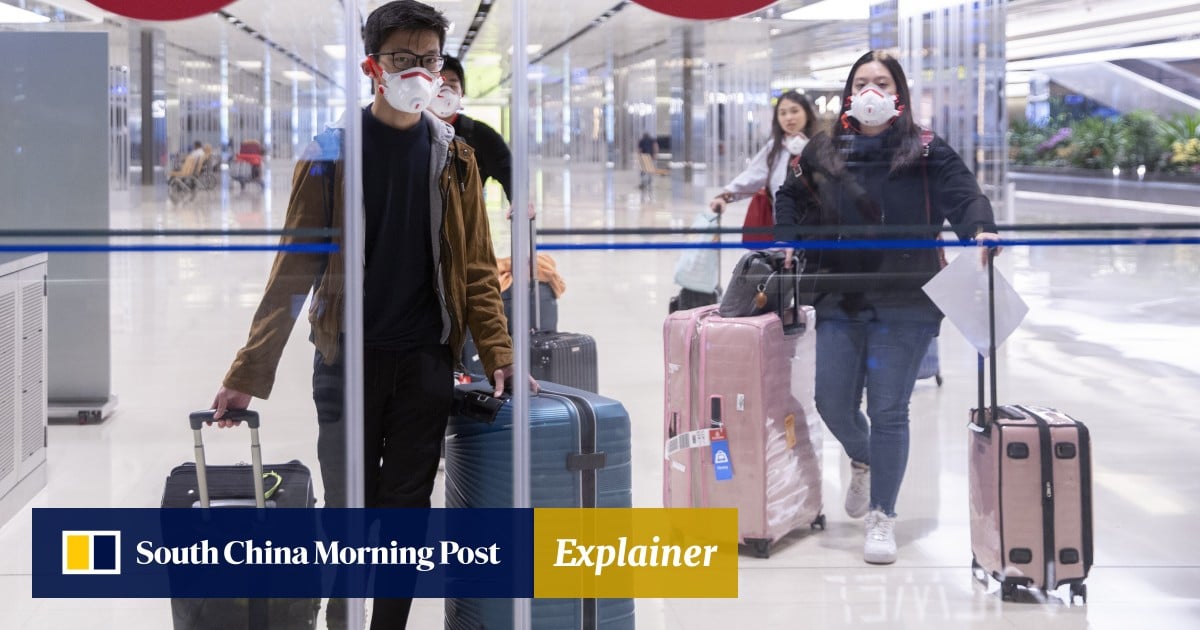 During the week from November 30 to December 6, Singapore Airlines operates Mondays, Wednesdays, and Fridays, and Cathay Pacific operates Tuesdays, Thursdays, Saturdays, and Sundays.
Both airlines will operate daily flights from December 7.
From November 22 to December 6, the daily one-way passenger limit is 200. From December 7, the one-way passenger limit will be doubled to 400.
Who is eligible?
Anyone who remains in Singapore or Hong Kong for two weeks before departure is eligible to travel under the arrangement. They need to use the PCR test once in Singapore and twice in Hong Kong and test negative for Covid-19. They expect to spend about HK$1,889 (S$328) in total for each test.
The test in Singapore costs around HK$1,150 (S$200), while in Hong Kong it costs HK$240 at a testing center and HK$499 upon arrival at the airport.
Work permit or S pass holders working in the construction, shipyard or processing industries in Singapore are not eligible for the travel bubble, as required by Hong Kong. Transport Minister Ong Ye Kung had earlier said Hong Kong authorities were particularly concerned about the group of workers. Many live in dormitories, which account for about 94% of Singapore's total infections.
Passengers departing from Hong Kong (except Singapore citizens, permanent residents and long-term pass holders) need to apply for an air travel pass between 7 and 30 calendar days before entering Singapore.Applications will open on November 12 at 8am and access
here
. Long-term pass holders will still need to apply for an entry approval letter.
Travelers also expected to download Singapore's contact tracing app
track together
Keep activated before arrival and during travel.
Passengers departing from Singapore are required to submit a
health declaration form
Book in advance for PCR testing at Hong Kong International Airport.
How do travelers take the three Covid-19 tests?
Residents of Hong Kong
Passengers must undergo a polymerase chain reaction (PCR) test within 72 hours of departure. They can take the test at one of the Hong Kong government-approved clinics, testing centers or testing agencies.list can be found
here
.They can also be tested at four community testing services at a cost of HK$240; a
online booking service
Hong Kong residents can take part, and non-Hong Kong residents can go directly to take the test.
Children aged 12 or below do not need to take this test to enter Singapore.
Upon arrival in Singapore, travelers do not need to undergo further testing.
Passengers must undergo a second PCR test at one of the 400 or so clinics or testing centers listed within 72 hours of their flight before leaving Singapore for their home country
here
. However, travelers are exempt from taking the second test if they have traveled less than 72 hours in Singapore since taking the first test in Hong Kong.
After arriving in Hong Kong, travelers must undergo a third test at the airport and wait about four hours for the results.Can book a test
here
.
singapore tourist
Passengers must submit a health declaration to the Hong Kong authorities and undergo an initial PCR test within 72 hours of flight departure.
Passengers departing Singapore before 1 December will need to request a PCR test at least 7 days before their flight.They need to have a confirmed flight ticket to Hong Kong to apply and can apply
here
.
They must undergo a second PCR test at Hong Kong International Airport and await a negative result.Can book a test
here
.
They must then take a third test at one of the approved clinics or testing centers in Hong Kong within 72 hours before returning to Singapore, see the list at
here
.they can still go four
Community Testing Center
of which the test fee is HK$240.
Children 12 years of age or younger are exempt from this test.
Travelers do not need to take the test again after returning to Singapore.
What do quotas mean for travelers?
Singapore Airlines already operates daily flights to and from Hong Kong. Flights during which the airline operates bubble flights will be redesignated as bubble flights, while the remaining flights will be operated as non-bubble flights. Reservations can be made on the airline's website. Those not eligible for the travel bubble, such as transit passengers, will be allocated flights operated by Singapore Airlines subsidiary Scoot.
Cathay Pacific has automatically rebooked designated Bubble flights for passengers already booked. Passengers traveling on other flights may choose to switch to quarantine-free service if eligible.
Singapore Airlines passengers with existing bookings will be notified by the airline if their flight is designated as a bubble flight. The airline said its customer service representatives will be in touch with passengers to provide necessary assistance.
A check on Singapore Airlines' website on Wednesday morning found prices for round-trip bubble flights ranging from S$557.80 (HK$3,210) to S$1,204. Flights are priced from HK$2,951 (S$513) to HK$3,391, according to Cathay Pacific's website.
What can "pop" the bubble?
Coronavirus cases in Singapore and Hong Kong are currently low, averaging single digits in recent days, and mostly from returning residents.
The travel bubble will be suspended for two weeks if Covid-19 cases rise.
If the seven-day average of the number of daily unlinked Covid-19 cases in Singapore or Hong Kong exceeds five, it will be suspended. The suspension will be lifted if the 7-day moving average of daily unlinked case counts is 5 or below on the last day of the suspension.
Singapore's Transport Minister Ong Ye Kung said the two sides were working "very hard" to ensure
travel bubble
will not be suspended. But if it becomes necessary due to a cluster of infections, travelers with booked flights will have procedures to postpone travel until the infection is under control and the bubble restarts again.
Cathay Pacific said it would rebook passengers on non-travel bubble flights, where normal quarantine procedures would apply. Singapore Airlines said it would "adhere to the regulator's guidance" and inform passengers accordingly.
Travelers are required to wear masks and follow health regulations in both cities. Singaporean authorities have said that those who are sick need to bear the full cost of medical care.
Additional reporting by Danny Lee
This article appeared in the print edition of the South China Morning Post: A User's Guide to the Hong Kong and Singapore Travel Bubbles