Thailand
Second Indian tourist drowns in Pattaya swimming pool in a month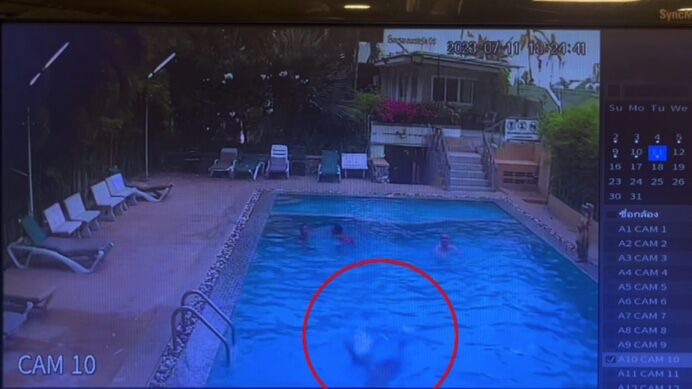 In a heartbreaking turn of events, The tragedy of Indian tourists when he died young drowned In a hotel pool in Pattaya. The incident happened on Tuesday, July 11, less than a month after another Indian tourist also drowned in a Pattaya hotel pool.
Authorities did not identify the victim to the media as they waited to take the necessary steps to notify the victim's grieving family, local media reported.
The tourist appeared to be unaware of the depth of the pool at the time of the incident and decided to go for a swim. Unfortunately, the victim does not appear to be able to swim and surveillance footage from CCTV cameras captured him struggling to stay afloat before eventually sinking into the depths of the pool.
The harrowing incident took place at an undisclosed hotel in Pattaya. As the investigation progresses, the hotel's name has been withheld to facilitate further inquiries.
Other tourists nearby were unaware that the man had drowned, Pattaya News reported. After the victim's friend found him drowning,Hotel security was approached by Tonkanya Pimwongsa for help.
Toncania pulled the victim from the pool and performed CPR in an attempt to revive the tourist. However, the tragic end was doomed, and the victim died before medical help could be saved.
The deceased is awaiting the arrival of family members at a local hospital.
On June 13, another Indian tourist drowned in a hotel pool in Pattaya.
Vivek Kumar, 44, was reportedly enjoying time in the pool with an Indian woman whose name has been withheld.
According to witness Mongkhon Wichasawat, 22, Kumar was diving and playing in the water when he suddenly sank to the bottom of the pool. Despite the best efforts of the Sawang Boriboon Rescue Service, Kumar was unable to be fully revived. To read the full text, click here.
pattaya news thailand news