Sri Lanka
Safety and security – Sri Lanka travel advice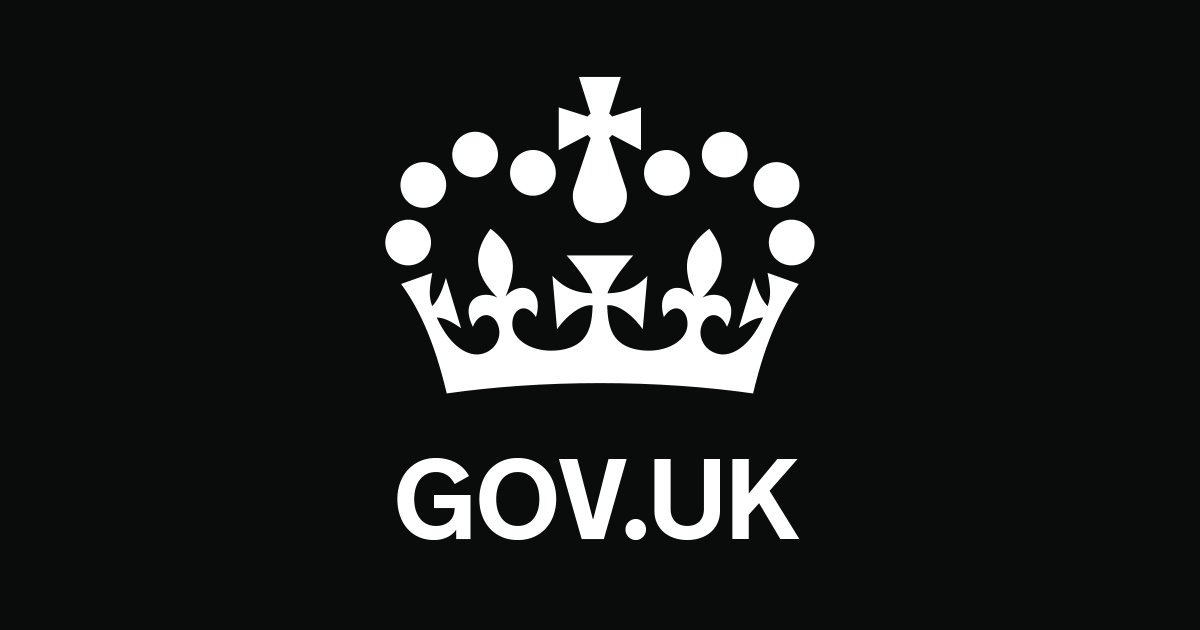 shortage
There is a severe shortage of fuel (diesel and gasoline) affecting transportation and commerce. Emergency services may be delayed due to fuel shortages. There may be significant difficulties or delays in obtaining fuel, meal delivery, taxis and other public transport. Long queues at gas stations (sometimes over 24 hours). Travelers should make sure to make a transportation plan and have a contingency plan in place before any journey.
The Sri Lanka Tourism Development Authority (SLTDA) has announced an emergency assistance service to fuel tourism service providers. More information is available from the SLTDA website.
There is a shortage of basic necessities, and there may be long queues at shops, supermarkets and pharmacies. Hospitals and other medical services could be affected by shortages, including ambulance fuel shortages. If you have health concerns, you should consult your healthcare provider before traveling to Sri Lanka. Make sure you have enough medicines you need with you.
There are daily power outages due to power outages. This could affect services including shops, cafes, restaurants and hotels. You should check before heading to a business, hotel or restaurant in case they are affected by shortages or power outages. Have a flashlight ready at night and know how to get out of the house in the dark in an emergency.
Political situation
A state of emergency has been declared and a curfew was imposed on the night of 14-15 July. Further curfews may be imposed at short notice. You should remain vigilant and avoid any demonstrations or large gatherings. Follow advice from local authorities and keep up to date with local media.
Protests have been frequent since March 31, 2022. The protests were concentrated in the main areas of Colombo, such as Galle Road, Galle Mian and Fort areas, but also occurred in Colombo and other parts of the island. There have been incidents of violence against peaceful protesters, resulting in injuries and deaths. Security authorities used tear gas and water cannons on protesters. There were also protests and violence at gas stations.
Further makeshift protests, demonstrations, roadblocks and violent disturbances are likely across the island. Curfews and emergency regulations may be imposed.
Strikes can also occur for short periods of time, which can cause disruptions to services such as shipping operations. If you're going to or from the airport, check your flight status before departure and allow extra time for your journey.
You should remain vigilant and avoid any demonstrations or large gatherings. Follow local government advice and stay updated with this travel advice and local media.
Political rallies and protests in Sri Lanka have seen isolated violence in the past. You should avoid any political gatherings or protests and be wary of spontaneous large gatherings of this nature. You should always carry your passport with you as official identification. You should follow the local news for information on any safety measures.
Nationalist rhetoric has led to anti-Western protests against the British High Commission and other diplomatic venues in the past. There are no wider protests against the UK community, but you should be vigilant and avoid demonstrations.
crime
Low-level crime has increased due to shortages of basic necessities and fuel.
Mob violence erupted after the Easter Sunday attacks. These can happen again with little or no warning. You should remain vigilant, keep abreast of developments and follow the advice of local authorities and hotel security staff.
Violent crimes against foreigners are uncommon. When traveling in Sri Lanka, you should arrange and be careful with reputable travel companies.
Western women continue to report incidents of verbal and physical harassment of male groups. Harassment – ​​from sexually suggestive or lewd comments to physical advances and sexual assault – most often occurs in crowded areas such as markets, train stations, buses and sporting events, but it can happen anywhere. There have been reports of sexual assaults against women in tourist areas. There have been reports of drugs being laced with drinks at bars and restaurants at the South Beach resort. Be careful not to take drinks from strangers in bars and restaurants and do not leave drinks unattended. Women should be especially careful when traveling alone or in small groups and carry a personal alarm.
Credit card fraud is a risk for tourists. Use cash whenever possible and only use ATMs attached to banks or major hotels. Don't forget your credit card if you use it. Some travelers had problems using their cards upon arrival in Sri Lanka when the bank's automated fraud protection system blocked transactions. This may be avoided by notifying your bank in advance of your travel arrangements. If you want to exchange cash, there are many money changers in the tourist area. The local currency is highly volatile and the exchange rate fluctuates wildly from day to day.
There have been reports of hotel and guesthouse theft, as well as some street crimes targeting tourists (eg, criminals taking mopeds/motorcycles to steal bags and jewelry). You should take precautions to protect your valuables, especially your passport and money.
Gun crime is not uncommon and often involves disputes between different criminal groups.
The justice system in Sri Lanka can be very slow.
air travel
Many airlines usually operate domestic routes within Sri Lanka. Accidents are rare, but they have happened, including in recent years. Domestic flights may be disrupted due to the coronavirus outbreak.
This FCDO It is impossible to advise on the safety of every airline, but the International Air Transport Association (IATA) publishes a list of registered airlines that have been reviewed and meet a number of operational safety standards and recommended practices. This list is not exhaustive, and the absence of an airline on this list does not necessarily mean it is not safe.
The Civil Aviation Authority of Sri Lanka, which oversees the safety of SriLankan Airlines, has also released a list of airlines that have been certified for cargo and passenger services.
local tourism
north
There is a clear military presence in the north. Parts of the area are still riddled with mines, although work to clear minefields continues. You should follow the advice and instructions of your local security forces and take the warning signs of mine danger seriously.
Jaffna Peninsula
There are fewer checkpoints around the peninsula, and free movement is allowed anywhere outside the high security zone. Mine clearance operations continue, especially in minefields like the mountain pass.
Kilinochchi, Mullaittivu, Mannar and Vavuniya
There is a clear military presence. Properties throughout the northern region suffered severe war damage, resulting in limited accommodation options and infrastructure. Some areas are heavily mined and operations to clear mined areas continue. There are warning signs for minefields and you should follow any local advice.
East
Demining and weapons and ordnance clearance operations are ongoing in parts of the east. Several areas, mainly former military and police locations, continue to be marked as minefields. Always follow instructions from local security forces and pay attention to mine warning signs. Do not leave roads or cleared sidewalks and if in doubt contact your local safety department for advice.
swim
Many beaches in Sri Lanka have dangerous waves or tides at certain times of the year. Always take local advice before heading out to sea. Every year, many foreigners drown to death.
road trip
You need an International Driving Permit and a Sri Lankan approved permit to drive in Sri Lanka. You can obtain an accredited license at the AA in Colombo. A UK driving licence alone is not enough. Always wear your seat belt and make sure you are insured.
Major roads in most areas are in good condition, but some roads, especially those in remote areas, may be in disrepair. Unstable driving and frequent traffic accidents, especially at night. Pedestrians and animals often appear on the road without warning. Vehicles do not stop at crosswalks. Riding a motorcycle is especially dangerous. In the event of a collision, leave the vehicle at the scene of the accident if it is safe to do so. If it is unsafe or you feel threatened, please report it to your local police station.
Security checkpoints and roadblocks still exist in parts of the country. Be careful when passing through them and always obey the instructions of the police or military on duty. There have been cases where security forces opened fire on vehicles that did not stop when questioned. Roads around government and military sites in Colombo are often closed for safety reasons (eg VIP convoys).
Public buses are notorious for traveling fast and rarely giving way. They are usually poorly maintained. In recent years, there have been a number of serious bus accidents. Tour buses tend to be more professional and safer to drive, but standards may vary.
Taxis are available through local and international taxi apps, especially in Colombo (coverage may not be complete outside tourist areas). Motor rickshaws (tuk-tuks) can be rented in towns and villages. Agree on a price before you go or look for one with a working meter. Despite reports of harassment, especially by female travelers at night or night, most travelers did not report any difficulties. If you have any concerns about the driver or driving standards, please change to another rickshaw. Due to the current fuel shortage, taxis or tuk-tuks may be difficult and services may be limited or non-existent during the curfew.
rail travel
Numerous fatal accidents have occurred when tourists are dangling from open car doors or windows. You should keep in mind that there is a very real risk of death or serious injury if you do not stay in the carriages while the train is moving. Tourists should also be aware of reports of personal items being stolen from passengers during train trips, including the theft or pickpocketing of items left unattended for brief periods of time. Always take care of your belongings.
sea ​​travel
Prior permission is required to enter Sri Lankan waters at any time.
You should avoid the coastlines and adjacent territorial waters of the Trincomalee, Mulaitivu, Jaffna, Kilinochchi and Mannar administrative districts to the north and east, which have been declared off-limits by the Sri Lankan authorities.
Although there have been no successful piracy attacks off the coast of Somalia and the Gulf of Aden since May 2012, the threat of piracy-related activity and armed robbery in the Gulf of Aden and the Indian Ocean remains high. Reports of attacks on local fishing boats in the Gulf of Aden and around the Horn of Africa continued. The comprehensive threat assessment of the International Naval Anti-Piracy Force still maintains that all sailing ships in their own waterways should stay away from designated high-risk areas or risk being hijacked and held hostage for ransom. For more information and advice, see our Piracy and Armed Robbery at Sea page.
wild animals
You should be aware that some wild animals can be dangerous. When in doubt, follow authorisation guidelines or advice from local authorities. Wild elephants and crocodiles in particular are treated with respect and caution by Sri Lankans, and for good reason, as they sometimes attack humans. Although uncommon in populated areas, venomous insects and snakes have been found in many parts of the country. Wild dogs are common and sometimes carry rabies.