Cambodia
Safety and security – Cambodia travel advice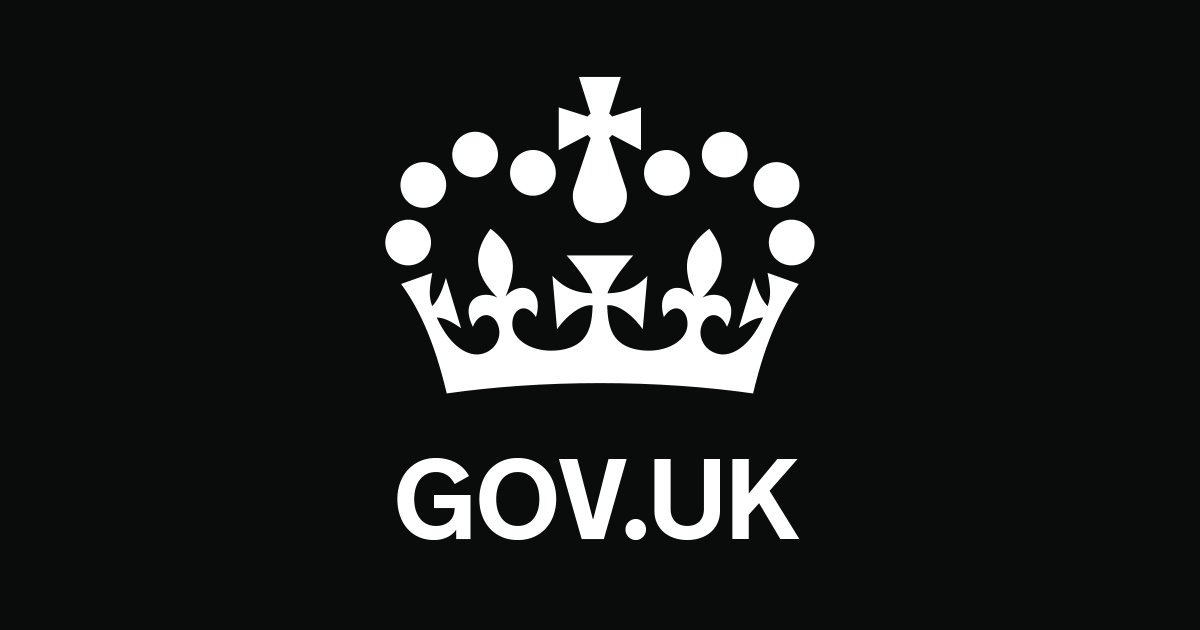 Political situation
While Phnom Penh and Cambodia as a whole are calm, political rallies and disputes can still occur with short notice or without notice, with the potential to spark violence. You should pay close attention to the local media and avoid all protests and demonstrations as they can turn violent.
crime
Although most visits are ok, crime can still happen. Most incidents are bag snatches, usually thieves passing by on motorbikes. Straps are cut and bags/phones are snatched from pedestrians, tuk-tuks and motorcycle riders, often causing injuries. Petty crime hotspots include Phnom Penh's riverfront and BKK areas, as well as beaches and tourist areas in Sihanoukville and nearby islands.
In recent years, female travelers, including British citizens, have been sexually assaulted in Siem Reap and Sihanoukville. This includes incidents of single women being sexually assaulted by men claiming to be motorbike taxi drivers in the Pub Street area of ​​Siem Reap. Be vigilant at all times, especially when walking alone.
Take sensible precautions to protect yourself and your belongings:
Use a hotel safe to store your valuables
Minimize your carry-on items; if you are carrying a bag, make sure the shoulder strap is on your shoulders and away from the road to prevent motorcycle thieves from taking it
Be extra careful at night and in remote areas
Be extra vigilant when traveling by bike or motorcycle at night, especially if you're alone.Stick to good, well-lit roads and carry a personal siren whenever possible
Avoid placing bags in the front basket of the bike
Beware of pickpockets, especially on public transport and in crowded places
If you travel by bus, make sure your cash and valuables are safe – there have been incidents of passengers taking items out of their luggage while they slept
A tuk tuk with metal grills on the back and sides can provide some protection against bag grabbing
Police reported alcohol and violence incidents at night at some bars frequented by foreigners. Be vigilant, especially in and around late-night bars, not to leave drinks unattended.
Parties, including dances on islands off the coast of Sihanoukville and elsewhere, can put you at risk of sexual assault, robbery, injury, arrest and loss of belongings, including travel documents. The islands are often isolated and access to medical or emergency assistance may be limited or non-existent. You should take appropriate precautions for your personal safety.
The response of local law enforcement to crime, even violent crime, is often limited and may be well below the expected standard in the UK. Foreigners who tried to report reported finding police stations closed, emergency phone numbers unanswered or police reluctance to investigate crimes. The police usually don't speak any English.
Cambodians are friendly, but you should be wary if Cambodians or other foreigners quickly become friends with you and invite you to their home or hotel under the pretext of meeting family members.
Cambodia's penalties for drug offenses are severe, and can even lead to long prison terms for possession of small amounts of recreational drugs. Drugs have also killed many overseas tourists to Cambodia. These are suspected to be the result of purity issues or adulteration with unknown substances.
report
The local UK equivalent of '999' emergency hotlines are 117 for police, 118 for fire and 119 for ambulance. If you need to report a crime in Phnom Penh, go to the Central Security Office at 13 Street 158 ​​near Wat Koh. In Siem Reap, the Tourist Police Station is next to the ticket booth at the ruins of Angkor Wat. In Sihanoukville, Battambang and other towns in Cambodia, please ask the local police which police station you should report to.
There have been reports of police charging fees for certain services, including issuing police reports. There should be no fee for issuing a crime report to the police. If you suspect that you have been charged inappropriately, you should report the matter to the British Embassy in Phnom Penh, including details of the police station.
local tourism
While major towns and cities in Cambodia have good internet, Wi-Fi and cell phone coverage, many islands and remote areas may not be covered. Make sure your friends and family know you may be out of touch.
In particular, be vigilant about the local security situation in border areas and land crossings between countries. Seek local advice before you go. Keep it clear as there may be mines or unexploded ordnance. At more remote border crossings, conditions may be basic. Some tourists reported that local officials and travel agencies demanded unofficial fees or inflated visa prices at land borders. Make sure you understand the correct visa requirements and fees before you travel.
Cambodia does not have the same health and safety standards as the UK. Note that safety advice is minimal and tourist attractions may not have warning signs.
For any travel deemed unusual, including business, extensive photography or any type of scientific research, you should obtain permission from the district governor, prefect, or the National Tourist Office.
Severe storms during the June-October monsoon season can cause damage and destruction, including flooding and landslides. During this time, travel to some provinces may be severely disrupted. Poor drainage has flooded roads, causing heavy traffic congestion in Phnom Penh, so you should allow extra travel time if you're going to the airport. The Mekong River Commission publishes official updates on the Mekong River on its website. Monitor local news and weather reports, as well as international weather updates from the World Meteorological Organization.
Lakes, caves, and waterfalls are especially prone to dangerous flash floods during the June-October rainy season.
thailand border
Cambodia and Thailand dispute the international border near the Temple of Preah Vihear (Khaoi Pra Viharn in Thai). Thai and Cambodian troops have occasionally clashed in the region since 2008. There are also disputes over control of the temples of Tamoan and Thakrabe, which are close to the Thai-Cambodian border. In 2013, the International Court of Justice ruled that Cambodia had sovereignty over the entire territory of Preah Vihear Temple.
Although relations between the two countries have improved over border issues, you should take extra care when traveling in the area and follow the directions of the local authorities.
mines
Cambodia remains heavily affected by landmines and unexploded ordnance. Minefields are usually unmarked. Do not deviate from the main routes in rural areas, including around temple complexes, and do not pick up metal objects.
road trip
Cambodia has one of the highest rates of road accidents in the region. The number of dead and seriously injured is high. Many accidents are caused by poor vehicle and driver safety standards. Travelling after dark can significantly increase the risk of an accident.
You need a Cambodian driver's license to drive vehicles, including motorcycles. If you have an international driver's license, you can apply for a Cambodian driver's license. Some local travel agencies can arrange for a fee. Driving without a license or riding a motorcycle could void your travel insurance in the event of an accident. Your vehicle may also be impounded.
Traveling as a passenger in a motorcycle taxi ("motodop") is dangerous. Vehicles are poorly maintained and driving standards are low. There is also a risk of bag grabs, especially in Phnom Penh and Sihanoukville.
If you ride a motorcycle without a helmet, the police can issue a fine on the spot. Riding without a helmet may also void your insurance. Police have been known to stop tourists without Cambodian driving licenses and advise them to return their motorcycles immediately. Fines are sometimes imposed. In Sihanoukville, police are required to issue receipts when imposing fines for traffic violations.
Before you rent a vehicle, check your travel insurance policy to make sure you are covered (as the driver or passenger of the motorcycle) and check the fine print of the rental agreement. Do not use your passport as a security for motorcycle or car rentals. Owners have been known to keep their passports in order not to claim damage to their motorcycle or scooter.
Sea/River Travel
Accidents occur due to overloaded or poorly maintained boats. There were also reports that tourist boats continued to operate despite weather warnings, especially between Sihanoukville and nearby islands. In 2016, there were 2 incidents (one off the coast of Sihanoukville and the other on a river near Kampot) that sank a tourist boat.
During the dry season (March to May), boat trips on the river become difficult. During the rainy season (June to October), water levels in rivers and lakes are high.
Attacks against ships have occurred in the South China Sea and surrounding waters. Sailors should remain vigilant to reduce opportunities for theft, establish secure areas onboard and report all incidents to coastal and flag state authorities.
Adventure Activities and Swimming
If you're considering bushwalking, use a reputable guide. There is no licensing system for tour guides, so please consult other travelers, your hotel and check online reviews before hiring a tour guide.
Be careful when swimming, diving, kayaking or whitewater rafting near rivers or waterfalls, especially during the rainy season from May to October. The current can be very strong and thus cause death. Jellyfish can be found close to the coast, especially during the rainy season. Their sting can be fatal. When in doubt, get local advice from the hotel management and dive center.
If you rent a jet ski or water sports equipment, make sure you have adequate safety precautions. Only rent from reputable operators, thoroughly inspect for damage and insist on training before use.
The standards maintained by diving schools and rescue services are not always as high as in the UK. Before using a dive operator, double check their certification and make sure you are covered by insurance. If you have no previous diving experience, please ask your dive operator to explain the insurance they offer before enrolling in a course. Make sure you have safety equipment on board, especially oxygen. You should also ask about contingency plans, including the ability to call for help at sea and the ability to evacuate divers to the nearest hyperbaric chamber if necessary.