South Korea
Richard Juan introduces places worth visiting in Seoul, South Korea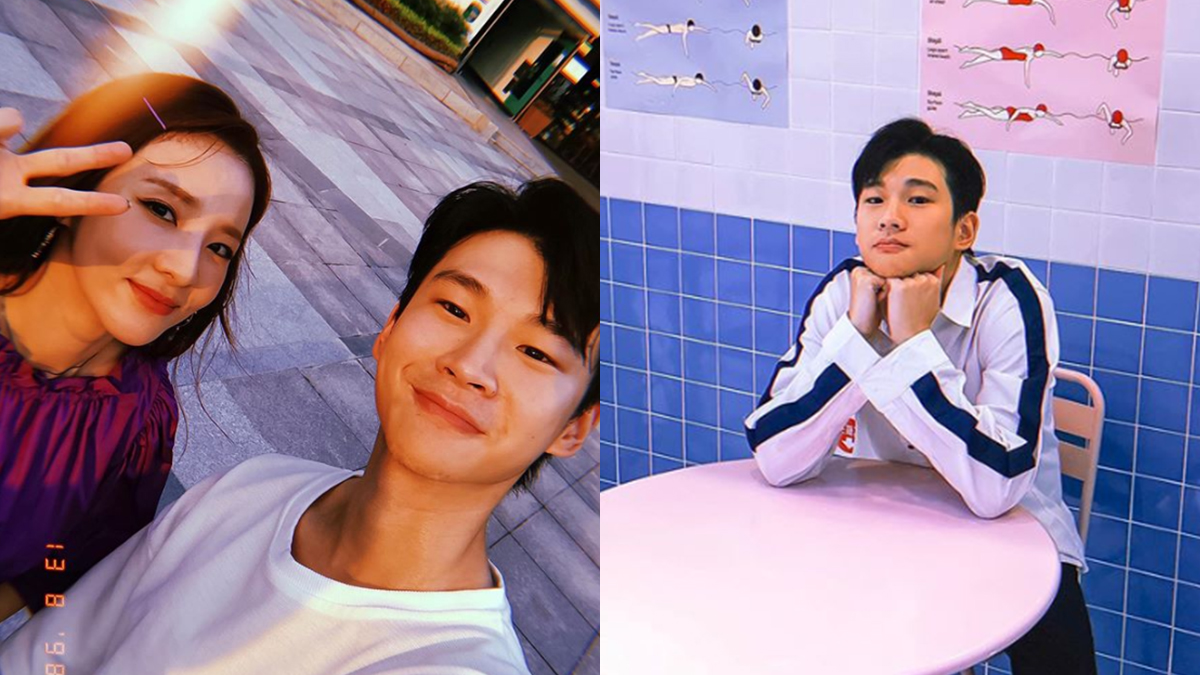 Richard Juan had the best time of his life as he explored the streets of Seoul, South Korea with Korea's top star, former 2NE1 member Sandara Park and GOD's Joon Park.
The 27-year-old model and presenter was chosen by TvN as one of the special guests on the travel show Create My Seoul, It will air in October this year.
PEP.ph (Philippine Entertainment Portal) spoke with Richard about his trip to South Korea last year at the launch of the Montblanc 1858 watch at the Grand Hyatt Manila in Bonifacio Global City.
Richard enjoyed all the new activities he hadn't done during his previous visits to Seoul.
He told PEP.ph, "We are just looking for Korean places on social media, it's not very mainstream. Everyone has been to Namsan, Hongdae area, shopping."
What made the trip even more special and memorable was that he was accompanied by Korean celebrities. Richard is happy to be friends with Joan and Darla.
He told PEP.ph, "(Joon) is a super cool guy, super down to earth, most genuine, most humble…I mean, there are so many good words to describe him. Sobrang bait niya and sobrang high energy."
"Of course, Sandara Park is very cute, very innocent, very friendly, very humble. Sobrang is very humbled to work with such a wonderful Korean artist."
Richard added, "They were really nice people because we really became friends. Like the four of us, local artists and Joon, we set up a Kakao Talk group chat.
"He's the one who started it. The fact that he did that sort of thing made me feel like, 'Wow, he's made us friends!'"
Which is why Richard is already looking forward to his next visit to The Land of Morning Calm.
"Next time I'm in Korea, I'll try to find him, maybe get something to eat or something. Darla, when she gets back, hopefully we can meet up and see what we can do."
There are certainly plenty of things to do in Seoul, but if visiting palaces or museums isn't your thing, Richard suggests there are other activities you might want to try.
1. Sing loudly at noraebang place
One of Richard's favorite activities is visiting noaebang restaurant in Seoul.
"Noraebang" means karaoke in Korean. Richard had a blast singing popular K-pop songs with Dara and Joon.
He recalls, "There was a noaebang place or a karaoke place where you could sing in front of a glass mirror. So it was like you were singing in front of a crowd."
The host and vlogger added: "I felt like I was doing a concert with all these people. The Korean production crew said to me, 'Oh my God, this is Park Joon, Sandara Park and Kim Soo Hyun!'" They were happy that I looked like Kim Soo Hyun. "
Kim Soo Hyun is a South Korean actor known for his roles moon embracing the sun, My love from the stars, Among other things.
Noraebang establishments are usually located in nightlife areas of Seoul such as Hongdae, Sinchon or Konkuk University. The rate is around 6,000 won (approximately 270 pesos) to 30,000 won (approximately 1,230 pesos) per hour depending on the room facilities.
2. Make a wish at Naksan Park
Richard also visited this "cold" place when he was watching a show in Seoul. The place actually got its name from its appearance like a camel's hump.
"The other place we went to was called Laksan, which means Camel Mountain Khasi, and it looked like a camel or something like that. That was another place where people made wishes," he said.
K-drama fans recreate scenes from the show's seventh episode king 2 hearts (2012) when they visited this park. The play stars Lee Seung Gi, Ha Ji Won, Lee Yoon Ji, Jo Jung Sook.In this episode, the princess Lee Jae-shin (Yoon Ji) and her bodyguard Eun Si-kyung (Jung Sook) come to make a wish on Meteor.
Naksan Park is located in the center of Seoul, Especially in spring or autumn, there are extraordinary panoramic views of the city. Take the subway to Exit 2 of Hyehwa Station and walk for at least 10 minutes to reach the park. Admission is free.
3. Stroll along the Seoul City Wall Trail
You can also take a walk on the Seoul City Wall Walk while you're in the area. Naksan Park is part of the city wall, which was built in 1396 to protect Seoul (formerly known as Hanyang) from invaders.
Many Korean dramas were also filmed at the Seoul City Wall, including king 2 hearts (2012), heirs (2013) Starring Lee Min Ho and Park Shin Hye my lovely girl (2014) starring Rain and Krystal Jung of K-pop girl group F(x).
4. Lunch at

dureiu
Tourists typically take a food tour every time they visit a new country. For Richard, one of the best ways to do this is to try restaurants located in less traveled parts of the city.
Richard and the crew went to a company called Dooreyoo, a highly recommended place located near Gahoe-dong, Jongno-gu.
According to viamichelin.com, the restaurant offers "everything from temple-style vegetable preparation methods to full Hanjeongsik-style Korean meals," inspired by the way Koreans ate centuries ago.
The restaurant's lunch sets range from 30,000 won (about 1,300 pesos) to 250,000 won (about 11,000 pesos).
5. Go rollerblading
Roller skating is also a popular activity among Korean millennials. Richard travels with Dara and Joon to an inland ice rink in Seoul to try out the activity for the show.
He said, "We did roller skating. It's called 'Newtro' or 'New Retro.' They brought back a lot of '80s stuff, a lot of '90s stuff. Before, it was more of a disco roller skating place."
Tickets for inland roller skating rinks in Seoul are usually 15,000 won or around two hours (PHP 650).