Indonesia
"Rice Bowl Restaurant", a kitchen simulation game serving Indonesian standard set menu "Nasi Champuru", is now live! |SOFTSOURCE PTE LTD Press Release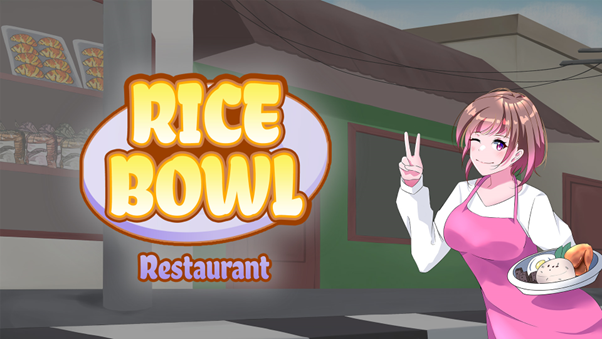 "Rice bowl restaurant 』
Nintendo Switch™Released in Japan!
Nintendo eShopStart downloading from June 22, 2023!

Singaporean publisher Soft Source Publishing
A casual kitchen sim from CRX Entertainment
"Rice bowl restaurant"It will be released digitally on the Nintendo Switch platform.
Let's make Indonesian set meal "Nasi Chanpuru" and bring smiles to your customers!

 
game name:Donburi restaurant
platform:nintendo switch
Number of players: 1
price:in 1980Japanese yen (tax included)(6moontwenty two~2920% off the first week of sale until the day of sale!)
type:kitchen simulatorration game
"Nasi Chanpuru" can be said to be a very common soul food in Indonesia.
You are the chef of this rice bowl restaurant (Warung Nasi Champl) and you have to cook and serve this delicious Indonesian set meal "Nasi Champl" to unique customers. You want to fulfill customer orders, cook food, act fast and upgrade all stall facilities. This way, you can make field sales quickly and efficiently!
Now, let's present the best dish "Nasi Chample" and bring the best smile to our customers!
The game supports subtitles in English, Indonesian, French, Italian, German, Spanish, Dutch, Japanese, Korean, Portuguese, Thai, Malay, Traditional Chinese and Simplified Chinese.
↓This work can be downloaded from Nintendo eShop↓
https://store-jp.nintendo.com/list/software/70010000067190.html
To celebrate the launch, there is a 20% discount for the first week only. Please check.
screenshot
screenshot
screenshot
screenshot
screenshot
screenshot
screenshot
©2023 Nexvel Entertainment ©2023 CRX Entertainment Pte Ltd
Licensed and published by Soft Source Pte Ltd
All trademarks and copyrights are the property of their respective owners
*The above information is current as of the date of the current press release. Contents are subject to change without notice. Please note.
ask:
Soft Source Pte Ltd (Contact: pr@softsource.sg)