India
Raffles Hotel Singapore is a famous hotel to yearn for! Recommended for adults | eltha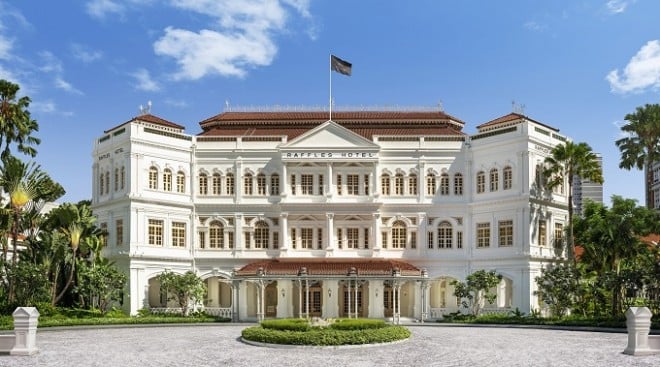 Raffles Singapore is a famous colonial hotel established in 1887. The famous cocktail "Singapore Sling" originated from the hotel. While maintaining the unique hospitality of Raffles, a large-scale renovation was completed in August 2019, and guest rooms, restaurants, courtyards, etc. have all been given new life. We will introduce to you the rooms and facilities of the hotel that you dream of staying at least once!
Transportation to Raffles Hotel Singapore
Raffles Hotel Singapore is about a 3-minute walk from MRT "Esplanade Station". 5 minutes walk from MRT City Hall Station. It is about 20 minutes drive from Singapore Changi International Airport. The large shopping mall "Raffles City" is directly connected to City Hall Station, and you can enjoy shopping and dining around the hotel. Public offices and business districts are nearby, while Suntec City, a complex with offices, convention halls and shopping malls, is also within walking distance.
The Sikh doorman standing at the entrance of the hotel is the symbol of Raffles. You can feel the hotel's history of hosting celebrities from all over the world.
The rooms are all suites!The hospitality is also very attractive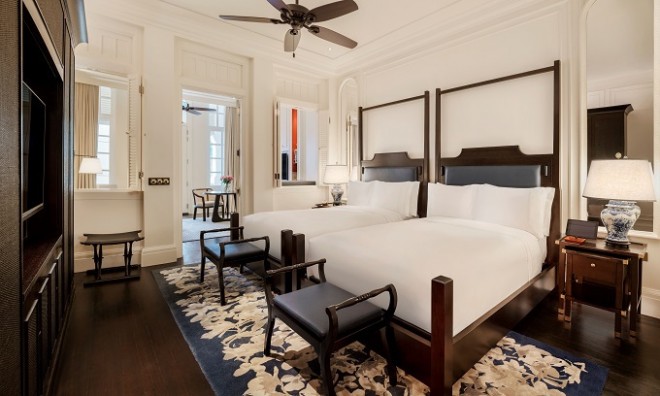 Photo: Rakuten Travel
All rooms at Raffles Singapore are suites! The "Private Room Suite," pictured here, is designed in a Colonial style, with high ceilings giving it a spacious feel. With an area of ​​67 square meters, it is spacious and has easy access to Raffles Arcade, where restaurants and shops gather. There are room types with 2 queen beds or 1 king bed.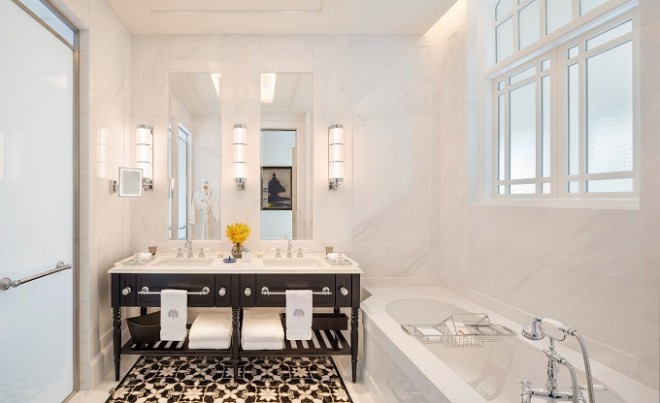 Photo: Rakuten Travel
The bathroom is also spacious with a bathtub for relaxing. All rooms come with 24-hour butler service. Experience traditional hospitality at Raffles Singapore.
The birthplace of popular cocktails is here!Restaurant & Bar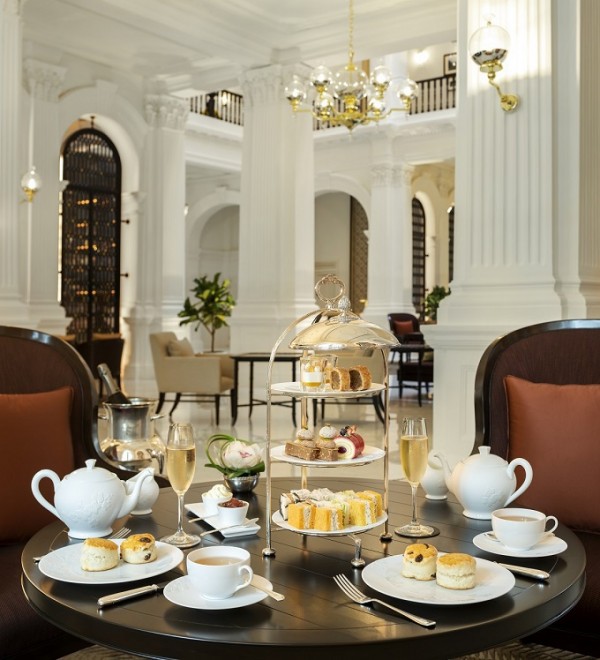 Photo: Rakuten Travel
You can also enjoy the atmosphere of a historic and prestigious hotel in the hotel restaurant and bar. Breakfast, afternoon tea and dinner are served in the renovated grand lobby. You can spend your best moments in an elegant atmosphere.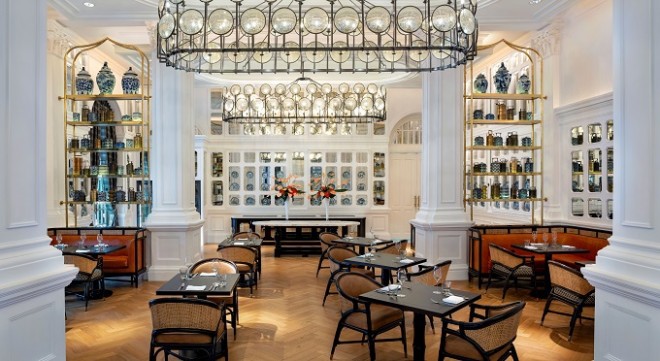 Photo: Rakuten Travel
The traditional "Tiffin Room" serves authentic North Indian cuisine served in an Indian lunch box "Tiffin". The interior has been restored to be exactly as it was when it first opened in 1892.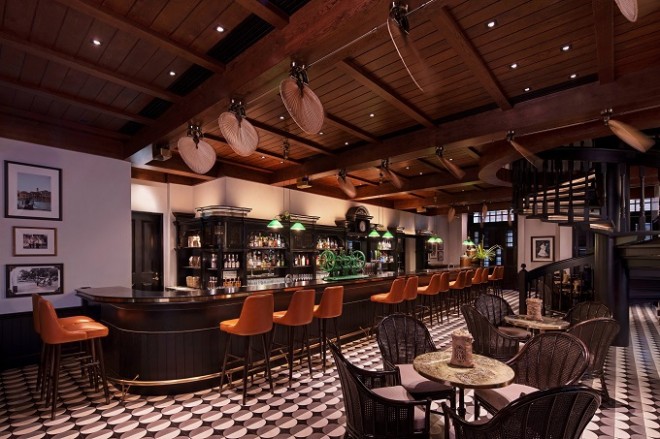 Photo: Rakuten Travel
Long Bar is the birthplace of the famous cocktail, the Singapore Sling, which is popular all over the world. This bar is a must when visiting Raffles Singapore.
Spa and shopping at Raffles Mall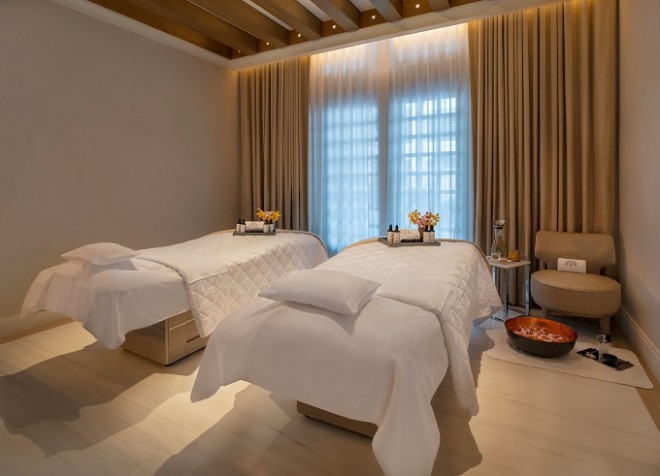 Photo: Rakuten Travel
The hotel's Raffles Arcade is lined with luxury brand stores, accessories stores and restaurants. The Raffles Spa offers a variety of treatments, massages and programs. The spa has separate his and hers lounge areas, perfect for relaxing while you're on the go!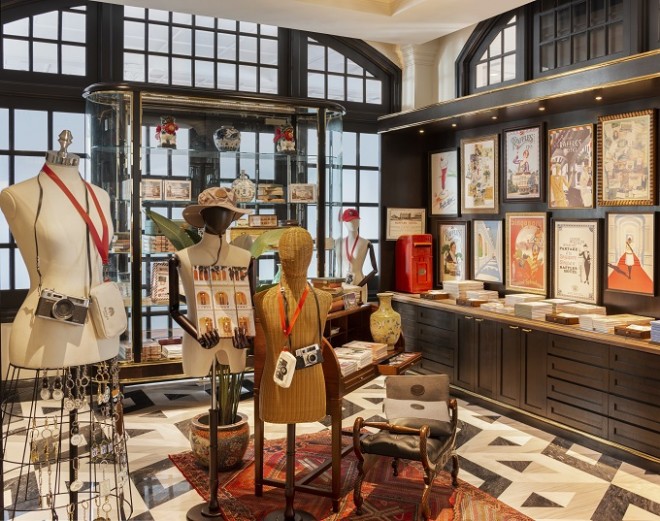 Photo: Rakuten Travel
If you're looking for souvenirs, head to Raffles Boutique. You can find products exclusive to Raffles Singapore, such as Raffles logo merchandise, teas and liquors.
Exceptional hotel stay experience at Raffles Hotel Singapore
Raffles Singapore has been reborn while preserving history and tradition. The beautiful interior in colonial style is also popular as a wedding venue. Recommended for those who want to enjoy a more upscale hotel stay.
Information as of July 2023. Please check the official website for the latest information. In addition, a publication image is an image.
■ Relevant memos
Raffles Hotel Singapore<外部鏈接>
https://www.raffles.jp/singapore/

(Travel Japan Navigation)
Tourism JP Editorial Department