Indonesia
PGT HOLDINGS Co., Ltd. (Hanoi stock code: PGT), which engages in M&A and temporary labor in Vietnam, announces a business alliance with JOYFUL CARE INDONESIA, which trains and dispatches human resources in Indonesia | Press release from PGT Holdings Co., Ltd.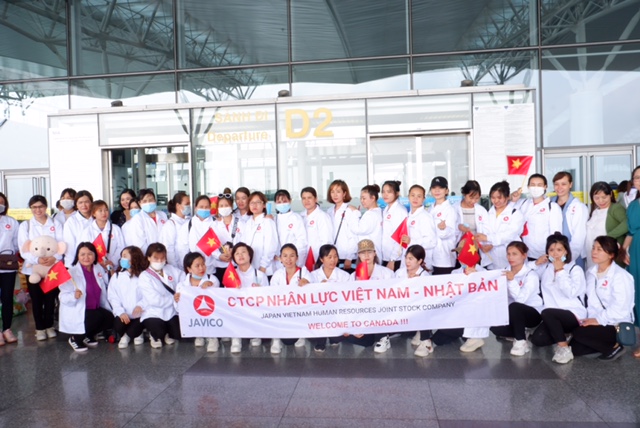 PGT Holdings Co., Ltd. (Representative director: Shogo Kakazu, Hanoi stock code: PGT), listed on the Hanoi Stock Exchange in Vietnam, is conducting mergers and acquisitions business, with subsidiaries within the group, temporary workers and education business, financial business, Taxi business We are engaged in business, beauty industry, security, IT business, etc., and have a network of domestic and foreign customers.
Most importantly, Javico (Vietnam-Japan MAN POWER Co., Ltd.), a human resource dispatch agency in Hanoi, is a company certified by the government to provide Japanese language education and better training for human resources before leaving Japan and in Japan Training, Canada, Australia, Singapore, etc. We have dispatched more than 2,000 high-quality human resources overseas. We have the record of Vietnam's Ministry of Labour, Invalids and Social Affairs as one of the first 30 companies to send nursing interns to Japan. (hereinafter referred to as PGT.)
PT. JOYFUL CARE INDONESIA (Representative Director Shiro Fukumura).
In particular, we provide Japanese language education and various skills education through programs that combine our self-developed e-learning and tutoring systems, high-quality face-to-face learning, and practical training, creating opportunities for Indonesians who want to work in Indonesia. Japan, here we come.
Due to the characteristics of our unique program, students come from all over Indonesia, we have a vast land area, and at the same time we have a business base that provides employment opportunities throughout Japan. (hereinafter referred to as JOYCARE.)

 
(JOYCARE Online Education)
【Cooperation background】
While the coronavirus has subsided and the economy is normalizing, Japan, known as a super-aging society, is facing a labor shortage. The number of companies hiring foreign workers to make up for labor shortages has been steadily increasing and demand has soared since the coronavirus subsided late last year.
PGT-JOYCARE establishes and strengthens partnerships and cooperation for mutual support in the fields of Japanese language and professional skills education and overseas dispatch in order to expand overseas employment opportunities for domestic talents centered on Japan. We will work with the target and carry out initiatives in Southeast Asia to meet the needs of companies expanding foreign human resource recruitment in Japan.

 
(JAVICO Educational Facility)
[Company Profile of PGT Holdings Limited (Stock Code: PGT)]
Former subsidiary of Petrolimex, Vietnam's largest natural gas company. In 2009, the company was listed on the Hanoi Stock Exchange. A holding company with mergers and acquisitions at its core. Subsidiaries include domestic and foreign recruitment and dispatch, taxis, driving schools, security companies, beauty, small loans (Myanmar), etc.
Representative Director: Shogo Kazu
Address: Pax sky Building 12 Floor 144-148 Le Lai District 1 Ho Chi Minh Vietnam
URL: http://www.pgt-holdings.com/
URL: https://javico-vietnam.com/nursing/
Tel: +84-28-6684-0446
E-mail: info@pgt-holdings.com
(PT. Joyful Care Indonesia Company Profile)
A company with a solid background established as a joint venture between a Japanese company with extensive knowledge in Japanese language education and nursing education in Indonesia and a large corporation with an extensive network and history in Indonesia.
By matching the challenges of Japan's super-aging society, Indonesia's abundant youth human resources, and the suitability of caregivers in the Indonesian temperament, companies that hire, seniors who use facilities, and people who work. We are implementing programs that support a state where everyone can be happy.
Representative: Fukumura Shiro
Address: Wisma Indocement Floor 12, Jl. General Sudirman Crave. 70-71, ex. Setia Budi, Kec. Adm City Setiabudi. DKI Jakarta, South Jakarta.URL : https://joycare.co.id/business-interest
Tel: +62 (0)21 5569 2443
E-mail: partner@joycare.co.id