Singapore
PARCO Singapore will host the 'Washoku' appeal for the first time in Singapore! PARCO x "Al Quecciano" Chef Masayuki Okuda special event on the 10th anniversary of "Washishi" UNESCO Intangible Cultural Heritage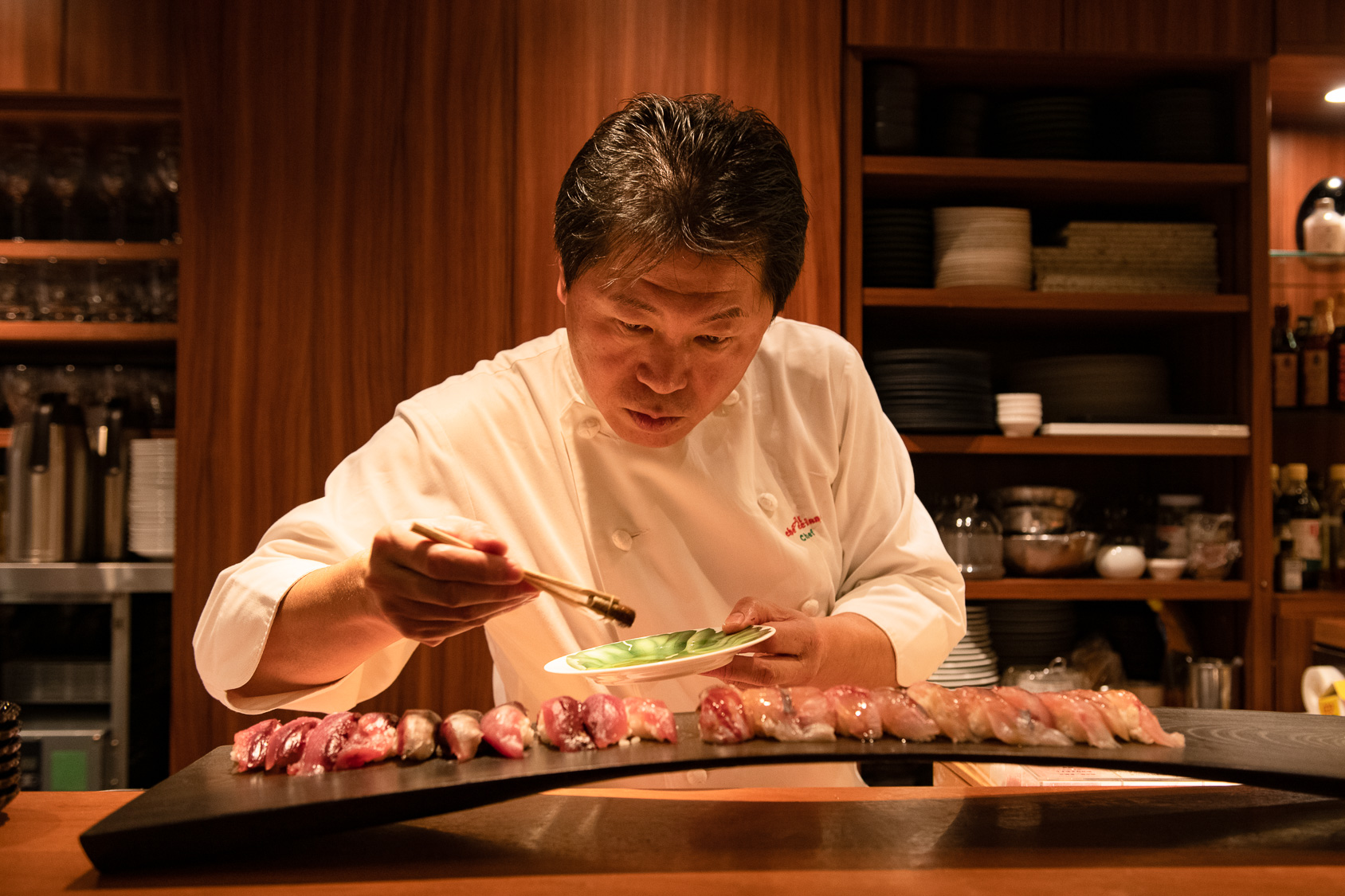 Itadakimasu by PARCO brings Japanese cuisine to Singapore with the concept of "Enjoy the taste of Japan every day", and it is very important that "Japanese traditional Japanese food culture" is listed as an intangible cultural heritage by UNESCO. I'm proud of it. PARCO Singapore decided to carry out this project in this landmark year with the theme of "Spreading the Circle of Peace and Smiles Through the Deliciousness of Japanese Food" and hopes to convey the charm of Japanese food to Singaporeans in a new way. .
In addition to Itadakimasu by PARCO, PARCO Singapore also provides special coffee shops such as "Jurassic World Cafe" and "Minion Cafe" for a limited time in the local area, providing a richer life in Singapore through delicious food. Starting with this new initiative by Chef Okuda, we will continue working on a wider "food culture creation project" based on Itadakimasu by PARCO.
Through PARCO Singapore, PARCO Co., Ltd. will promote activities to further enhance the Japanese brand by disseminating various attractive Japanese contents involved in our domestic business overseas.
"Al Quecciano" Chef Masayuki Okuda Special Promotion Outline by PARCO

<計劃1>Collaboration with restaurant "Itadakimasu by PARCO"
Currently, among the 9 Japanese restaurants that have opened, 4 restaurants, "Menya Kokoro", "Maguro Brothers", "Heijoen" and "Saba", will launch a special collaboration menu supervised by Chef Okuda for a limited time. I will.
Implementation period: 44 days from Saturday, March 18, 2023 to Sunday, April 30
■ Venue: Singapore "100AM" (commercial facility) 2F & 3F Itadakimasu by PARCO participating stores
■Menu available: 1-2 special menus for each store
<方案2>Chef Okuda's Special Dinner @ AMARA Singapore (Amara Singapore/Hotel)
This is a special dinner where Chef Okuda himself and the team of Japanese chefs are present to showcase their skills.
We will serve a special al-checciano-style dinner using ingredients from Tsuruoka, a UNESCO Creative City of Gastronomy, centered on the world's first new "oil sushi" that can be enjoyed with salt and oil.
Implementation period: May 12 (Fri) to May 21 (Sun), 2023, 9 days (no event on May 15 (Mon))
■Location: AMARA SINGAPORE (Amara Singapore/Hotel)
1F Restaurant "ELEMENT"
■ Number of reservations: 60 people per day (scheduled)
■Dinner price: 2 courses S$248 (approx. 24,800 yen), S$348 (approx. 34,800 yen) (excluding tax and service charge)
(*1 SGD = 100 JPY conversion)
■ Shonai sake pairing fee
: 2 courses 100 SGD (approximately 10,000 yen), 160 SGD (approximately 16,000 yen) (excluding tax and service charge)
<組織者/相關組織>
■ Sponsor: PARCO (Singapore) Pte Ltd.
■ Main sponsor: AMARA HOTEL PROPERTIES PTE LTD
■ Sponsors: All Nippon Airways, East Japan Railway Company, Suntory Corporation,
ZEN-NOH INTERNATIONAL ASIA PTE LIMITED,
LCC Trading Co., Ltd. (Sonai terroir promotion)
■ Support: Tsuruoka Food Culture Creative City Promotion Council, Shonai Tourism Convention Association,
"Food City Shonai" Brand Strategy Conference, HIS International Travel Service
【refer to】
1. Masayuki Okuda, head chef of "Al Quecciano", a local leader in local production
・Born in Tsuruoka, Yamagata Prefecture, UNESCO Creative City of Gastronomy
・Since the opening of "Al Quecciano", offering "a menu where you can see the face of the producer"
・In 2004, was designated as the goodwill ambassador of Shonai, the city of food, by the Shonai branch in Yamagata Prefecture
・2012 Served as a food manager at the "Japan Night 2012" conference in Davos, Switzerland
・Contributed to the designation of Tsuruoka City as a UNESCO creative city and food culture category in 2014
・The third place in the world at the Milan International Vegetable Cuisine Competition in 2016
・In 2016, won the Silver Award of the 1st Culinary Master Award from the Ministry of Agriculture, Forestry and Fisheries
・In 2017, the book "Gourmet Age" won the "2017 Gourmet World Cookbook Award"
grand prix champion
・In 2018, All Quecciano Co., Ltd., which he managed, was approved by the Ministry of Agriculture, Forestry and Fisheries
Won the 2018 Outstanding Activity Award for Real Estate and Local Consumers
・ In 2022, the book "Cooking Theory" won the "Gourmet World Cookbook Awards 2022" award
・Won the 2023 "Gault & Millau 2023" Terroir Award
2. Itadakimasu by PARCOhttps://www.parcoitadakimasu.com/
An area with a Japanese restaurant in the 100AM commercial facility in Tanjong Pagar, one of Singapore's main business districts, operated by PARCO Singapore. Opened in 2016. Tokyo Mazesoba "Menya Kokoro", Japanese Western food "Ma Maison Kitchen", shabu-shabu "Gyujin", Yakiniku "Heijoen", set menu restaurant "YAYOI", izakaya "Saba", ramen "Keisuke Chicken King"), tuna specialty store "Maguro Brothers", "Tokyo Sundubu".
3. PARCO (Singapore) Pte Ltdhttp://www.parco.com.sg
A wholly owned subsidiary of Parco Co., Ltd. Established in 1991, currently based in Singapore, it is operating Itadakimasu by PARCO as a base of PARCO's overseas strategy in cooperation with the global promotion department of the parent company, and conducts business as a bridge between Japan and Singapore. Following commercial facilities such as PARCO Bugis Junction, The Central at Clark Quay, and PARCO Marina Bay, in 2016, the current "Itadakimasu by PARCO" opened at "100 AM". Additionally, Jurassic World Café (2020-21), Minions Café (2021-22) and Character Pop-Up Café are also taking place.
Contact: PARCO Co., Ltd. Global Marketing Department TEL 03-3477-8781 Nakata (naka-yoko@parco.jp)