Singapore
New York Christmas Markets Special! -Little New York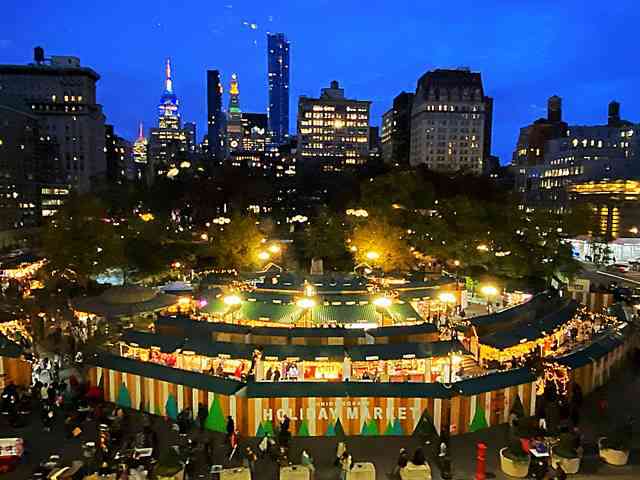 If you come to New York, USA during the Christmas season, you definitely want to visit the Christmas market. Every year during Christmas, interesting Christmas markets are held around the world, and in the list of the world's best Christmas markets released recently, New York's Union Square ranks among the most famous Christmas markets in Europe, ranking 13th. Christmas markets are held across New York and have become a festive tradition, also known as holiday markets.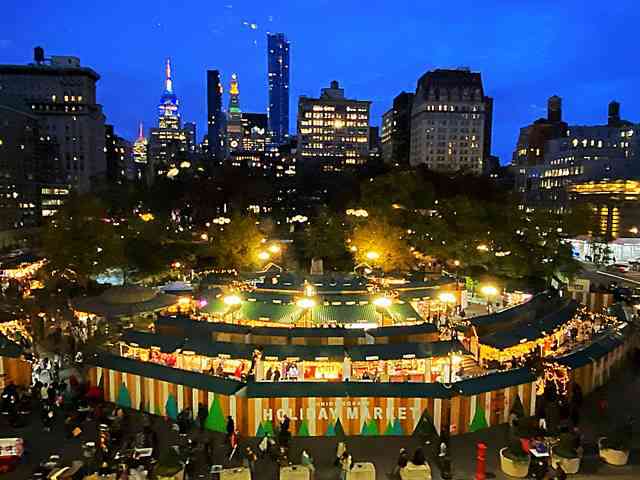 New York's Christmas markets are often held in famous parks in New York and Manhattan, and you will come across them in various places when you walk around the city. This is an event limited to the holiday period from November to December, and you can easily enjoy food and shopping in many places easily accessible by travelers.
The Christmas market is full of lovely gift shops, perfect for Christmas. There are also smaller brands that only shop at the Christmas markets, making it the perfect place to shop for unique gifts.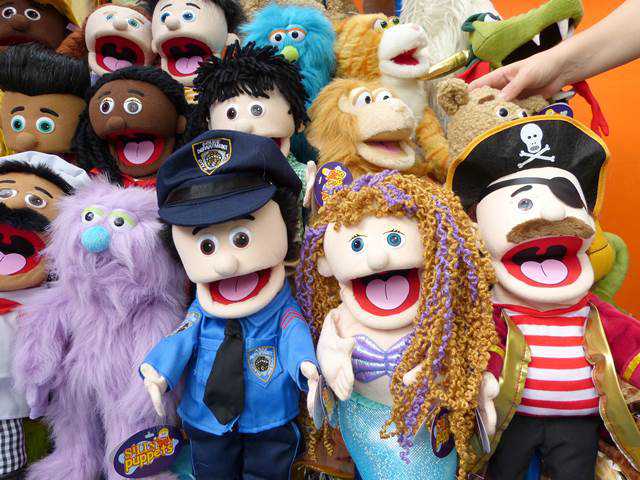 New York's Christmas markets are also filled with delicious food. There are not only American food stalls, but also food stalls from all over the world, with a rich variety of menus. There are many table seats near the food stalls, and you can buy rice from your favorite stall and take it with you to enjoy various flavors. From breakfast, lunch, dinner, and snacks, to beverages, meals, desserts, and even alcohol, we cater for every need, depending on location. Recommended for travelers as it is a casual dining experience.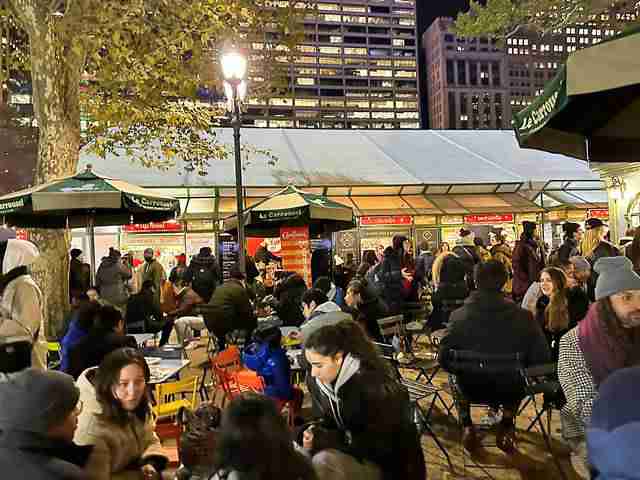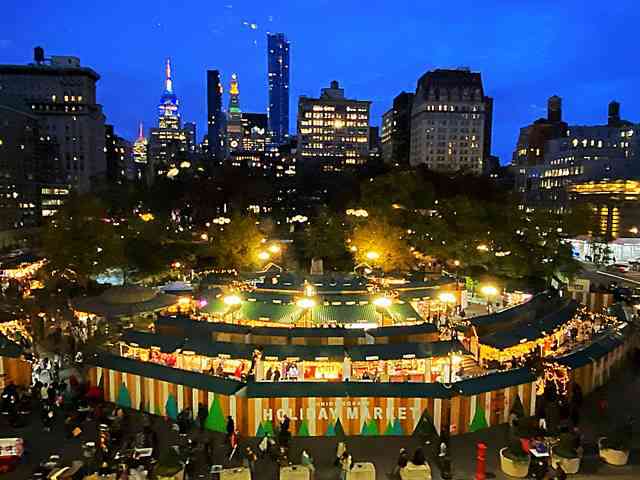 The Union Square Holiday Market is New York's largest Christmas market. Union Square's square is lined with shops selling groceries and gourmet food, and is a convenient market for finding Christmas gifts and souvenirs.
In the list of the world's 50 best Christmas markets released by Big 7 Travel recently, New York's Union Square Christmas Market ranked 13th among the famous European Christmas markets. By the way, the first place in the United States is the Christkindlmarket Chicago in Chicago, which ranks third. The Tokyo Christmas market ranks 49th.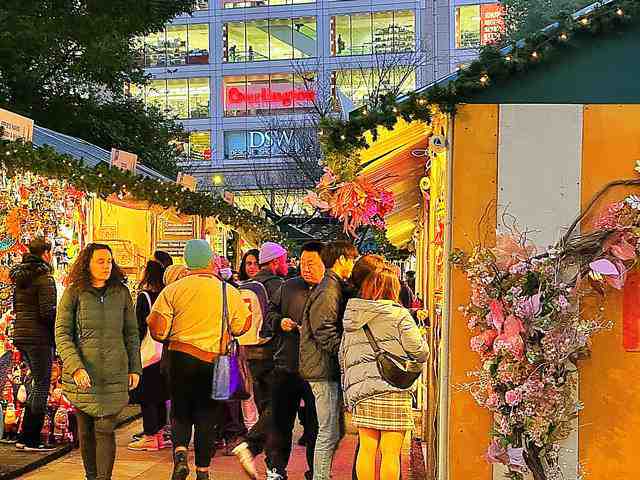 Union Square Holiday Market Union Square Holiday Market
14th st Union Square, New York, NY 10011 map
Date: 11/17 – 12/24
Weekdays 11am to 8pm
Saturday 10am to 8pm
Sunday 11am – 7pm
Christmas Eve to 4pm.
Happy Holidays Shopping at Union Square Christmas Market NYC!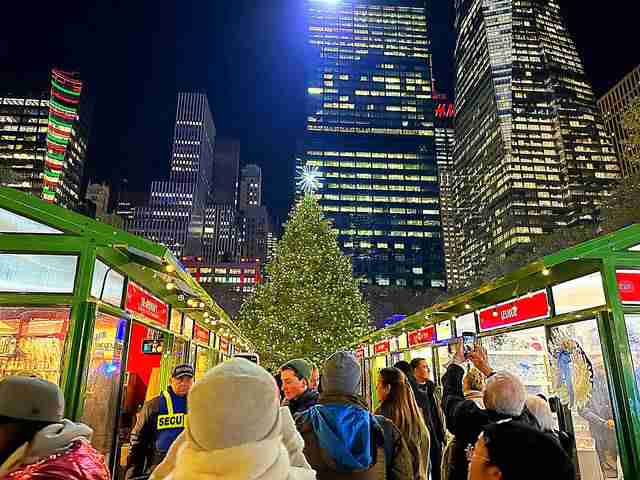 Bryant Park in the heart of Midtown Manhattan, New York, hosts the Winter Village Christmas Market each year. The Christmas market in Bryant Park is surrounded by a beautiful Christmas tree, fashion boutique-style gift shops and food stalls are lined up, and people who like to skate gather at the pure white skating rink, which is very gorgeous and interesting. .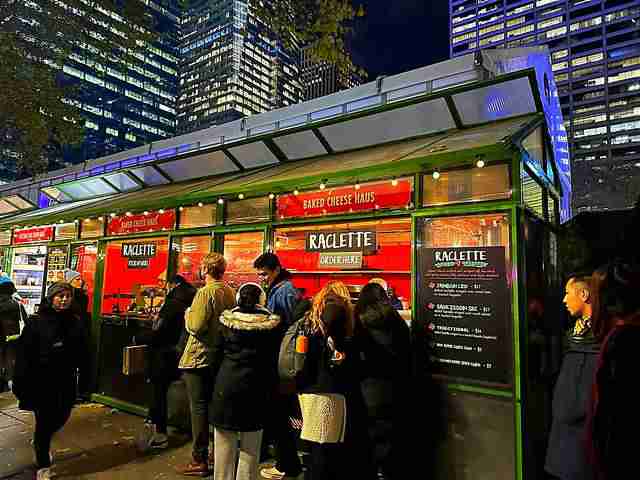 The period is 10/28-1/2
Hours of operation are Monday to Friday 11am to 8pm and Saturday to Sunday 10am to 8pm
Thanksgiving/Christmas 12pm-5pm
▶️New York Bryant Park Christmas Market
Last week, I participated in the Christmas tree lighting event. This is the start of a full-fledged Christmas market!
New York's Bryant Park Christmas Tree Lighting Ceremony!Lively figure skating show and fireworks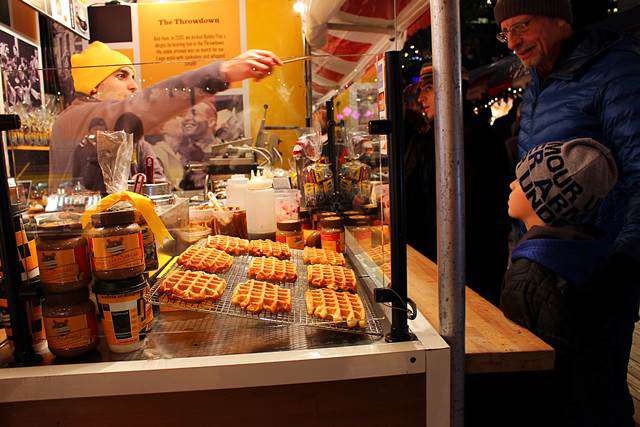 Visitors also love the Columbus Circle Christmas Market held in New York City's most popular Central Park. The holiday market is held at Columbus Circle on the southwest side of Central Park.
The activity time is very short, from 11/28 to 12/24. The lighting at the Time Warner Building in Columbus Circle is also beautiful.
▶️ Columbus Circle Holiday Market
Columbus Circle Holiday Market
Monday to Saturday 11:00am to 8:00pm
Sunday 11:00am to 7:00pm
12/24 at 4pm
Crowded food stalls at Columbus Circle Christmas Market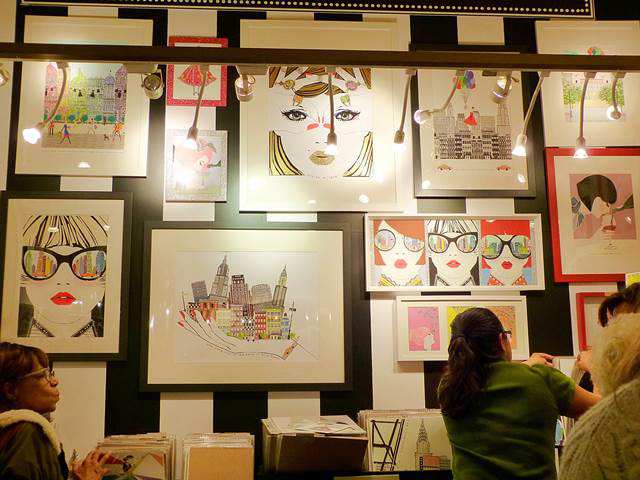 Grand Central Station, the famous train station in New York, also holds a Christmas market called Grand Central Holiday Fair every year. Location: Vanderbilt Hall, Grand Central Station. It's an annual event in New York, packed with retail outlets including artist stores. The holiday market is also great for shopping for Christmas gifts.
Date: 11/14-12/24
Monday to Saturday 10:00am to 7:00pm
Sunday 11:00am – 6:00pm
Christmas Eve 10:00am to 6:00pm
Thanksgiving break.
▶️New York Central Station Christmas Event Holiday Market and Train Show
Grand Central Station is one of the most beautiful stations in New York, famous for being the filming location of Gossip Girl.
▶️Recommended for sightseeing, food and shopping at Central Station!
central Stationcentral Station
89 E 42nd St, New York, NY 10017 map
Click here to learn about Christmas season events in New York.
NYC Christmas Winter (November-Dec) Featured Highlights and Ways to Enjoy a Luxurious NYC Vacation
Here's a video roundup of fun vacations in New York.
There are many discounted tickets available, such as the New York Observatory. Use it wisely and enjoy New York at a great price.
Let's enjoy sparkling gorgeous winter New York together♡
have a nice weekend!
33 recommended hot spots for sightseeing and food in New York, detailed introduction of the latest highlights of 2022 NY!
We're sending out the latest from New York!
Youtube New York Channel → here
Insta → click here
Facebook → click here
Twitter →here