HongKong
New Year's Travel Checklist: Visit Hong Kong Free and Easy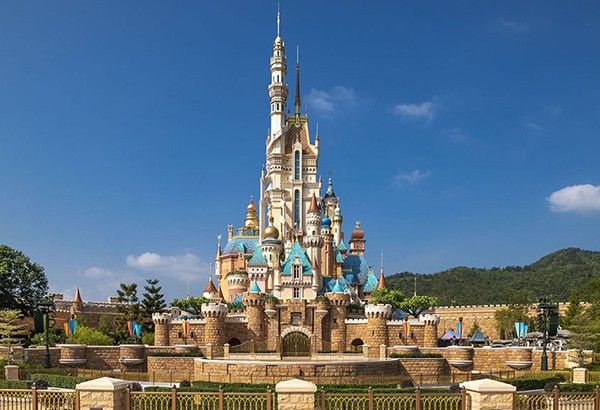 MANILA, Philippines – If more travel is one of your New Year's resolutions, you might consider Hong Kong, as it recently announced the removal of entry controls for global tourists starting December 29, 2022.
Passengers entering Hong Kong are now only required to present a negative result from a PCR test taken within 48 hours before their flight to Hong Kong or a rapid antigen test (RAT) taken within 24 hours. The daily RAT for the first five days is now voluntary.
Previously, tourists were required to undergo a PCR test upon arrival in Hong Kong and the day after their arrival in Hong Kong.
Vaccine passes to allow access to specific venues are no longer required. In addition, group size limits in public spaces and capacity limits in restaurants have also been lifted.
However, those who do go outside will still be required to wear a mask, as mask regulations remain in place.
People who have been in close contact with a confirmed case are no longer required to quarantine in a residence or government-run facility.
"The new measures mark an important milestone in the recovery of the tourism industry and the full reopening of Hong Kong's tourism doors. Once tourists arrive in Hong Kong, they can fully enjoy Hong Kong's diversified services. We believe this will attract tourists from all over the world to visit Hong Kong." Chairman of the Hong Kong Tourism Board Taking into account the pace of resumption of outbound tourism in different tourist source markets, the HKTB will gradually strengthen its global promotion to maintain Hong Kong's status as a world-class tourist destination, Dr. Peng Yiu-ka said, according to the Tourism Development Board (HKTB).
Theme park lovers and fans of the ever-popular Hong Kong Disneyland can now travel to their favorite theme park without worry with special ticket and hotel deals, especially the "Magic Rekindled" combo: ? 1-day amusement park tickets and the Disney Premiere Card, which gives them priority access to some of the park's most popular attractions. Additionally, the park's official website offers special deals on two-night hotel rooms (up to 30% off early purchases) and "2-Day Fun" park admission discounts.
To celebrate the resort's 15th anniversary, the redesigned centerpiece is named Magical Dream Castle, inspired by the stories of 13 Disney princesses and queens.
The 20-minute live outdoor musical is filled with high-energy music and live singing. It recently released a brand new song called "Follow Your Dreams."
Parkgoers can also watch the nearly 20-minute nightly spectacle "Momentous," which launched last June.
The park also announced upcoming shows and features for this year, including World of Frozen, the world's first Frozen-themed park due to open in late 2023, and a brand new Walt Disney and Mickey Mouse franchise.
related: Hong Kong cancels compulsory hotel quarantine, hosts 25th anniversary touring exhibition