HongKong
[New Year's Message]Mr. Hironori Katsuuse, President of Trip.com International Travel Japan – Investing in App Improvement and Customer Service | Travel Voice (Travel Industry News)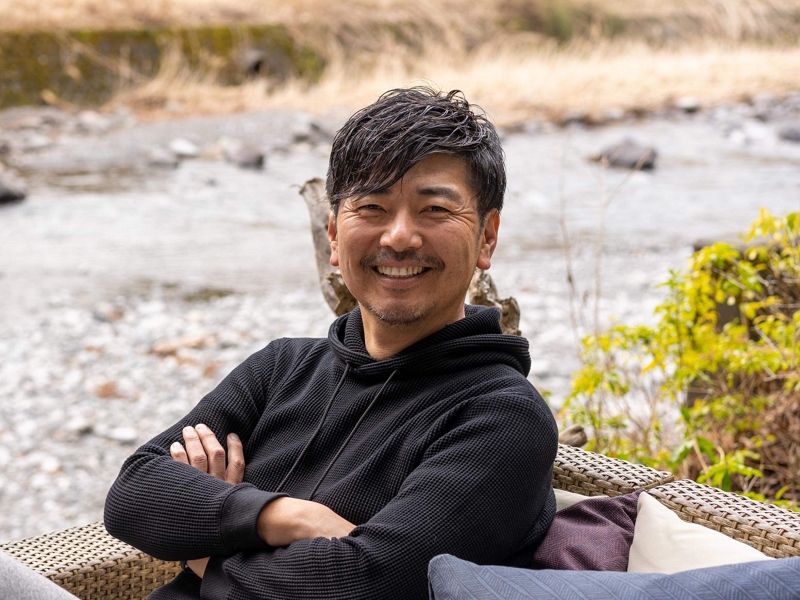 Hironori Katsuuse, President and CEO of Trip.com International Travel Japan, announced his New Year's message for 2023.
Katase explained that Japan is the most important market for Ctrip users. Since Japan was selected as a tourist destination, he announced that he will continue to create content that conveys the charm of the destination in an easy-to-understand manner, and send out messages that match the company's advantageous customer base, such as wealthy people and young people.While steadily promoting mobile-first, integration, and customer-centricity, we will strive to become a new post-epidemic tourism country, and 2023 will be a turning point for accepting the restart and revitalization of the tourism industry. I hope
The content of the announcement is as follows. Posted as original.
---
Feelings at the beginning of 2023
My heartfelt New Year wishes.
Due to the global pandemic of the novel coronavirus, travel restrictions and strict controls continue, but in 2022, the number of countries that do not require masks to be worn will increase and travel restrictions will be lifted, such movements are emerging. Japan also significantly relaxed entry and exit restrictions in October, and the demand for visiting Japan has soared, mainly concentrated in urban areas.
Entering the new year, Ctrip Group will launch three unique advantages of Ctrip: mobile first, integrated platform, customer-centric, and steadily promote the three major advantages.
We're making major improvements to the Trip.com app to dramatically enhance your travel experience. Trip.com's highly successful app-first strategy has steadily driven app installs with over 6.2 million downloads. In July 2022, Ctrip ranked among the top 10 most downloaded online travel apps in the world in the first half of 2022.
The integration of flight and hotel bookings is equally important. As an island nation, most tourists to Japan arrive by air. Trip.com Group owns Skyscanner, which leverages its strength as an OTA for flights to provide a seamless travel experience.
Improving our customer service capabilities is also a focus for us. While many companies are laying off employees or outsourcing customer services, Ctrip will significantly increase investment in personnel and systems to meet the travel service needs of the expected large number of foreign tourists visiting Japan in the future. In Japan, we are hiring about four times as many people as last year, and 80% of new hires are dedicated to customer service.
Trip.com's call centers are available in 24 languages, 39 countries, and 29 currencies, with 12 locations around the world. Thanks to you, we were able to win Contact Center of the Year at the 20th International Customer Relationship Excellence Awards held the other day. Our aim is to grow into a global travel platform by providing the high-quality support that future wealthy clients need.
Japan has always been the most popular travel destination and one of the most important markets for Ctrip users. With the easing of entry and exit restrictions in the second half of 2022, foreign tourists are increasingly interested in Japan, especially after September. According to Ctrip data, the top five destinations for Japanese inbound tourists are South Korea, Hong Kong, Taiwan, Thailand and Singapore. Additionally, flight bookings for November are up more than 160% compared to early 2022.
In order to select Japan as a travel destination, we will create content that conveys the appeal of the destination in an easy-to-understand manner. In the face of the new crown pneumonia, we will do our best to create a new tourism country.
Globally, our international business continued to show strong growth, in line with the recovery of the global travel market. Business development in the Asia-Pacific region is also starting to gain momentum.
The prospects for a recovery in the global travel and tourism industry look bright. We hope that 2023 will be another turning point for the restart and revival of the tourism industry. Finally, I hope that we will continue to provide the best quality service, so that customers can travel with peace of mind, and through technological innovation, we will move forward hand in hand with our partners.
Ctrip International Travel Japan
Representative Director and President Hironori Katsuse