Japan
National airline boosts trade and tourism links between UAE, Japan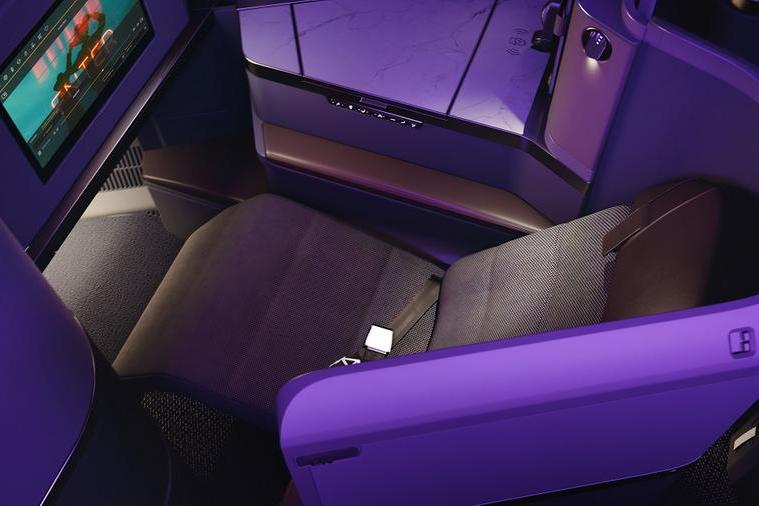 Japan and the UAE have strong trade, tourism and business ties, supported by frequent flights by national airlines Etihad and Emirates.
Both airlines offer more than 20 weekly flights to Japan. Etihad offers seven weekly flights to Tokyo, while Emirates offers daily services to Tokyo Narita, Tokyo Haneda and Osaka.
To meet the high demand for travel between the two countries, the two airlines plan to expand their operations.
The General Civil Aviation Authority (GCAA) noted that the UAE and Japan have a long history of bilateral relations. In 1998, the two countries signed an air services agreement, giving the airlines of the two countries the right to operate scheduled and non-scheduled passenger flights as well as air cargo flights between the two countries. The GCAA added that the national airline of the Emirates operates 21 weekly flights to Narita and Osaka.
In the first half of this year, 46,776 passengers departed from and 45,804 passengers arrived from Japan at UAE airports, an increase of 357,214 passengers transiting through the country's airports, the GCAA said.
The GCAA added that the civil aviation authorities of the two countries are working together to increase air traffic by increasing scheduled flights and plan to hold an air transport conference before the end of the year to further increase air traffic.
Etihad Airways launched its first flight to Japan in March 2010, and since then has seven weekly flights to Tokyo, with plans to add more flights to Japan in October, bringing the total to 12 weekly flights.
It also plans to expand its service to Japan by adding flights to Osaka starting in October this year. Etihad Airways operates Boeing 787-9 aircraft on its Japan routes.
Emirates flies to 26 cities in 10 regions in Japan.
Since 2002, Emirates has flown daily to Osaka and Tokyo, while Narita and Haneda serve the Japanese capital.
Through a codeshare partnership with Japan Airlines (JAL), Emirates flies its customers to 26 cities and 10 regional destinations in Japan via Tokyo and Osaka.
Emirates is resuming A380 flights to Tokyo Narita from 15 November 2022 as travel demand surges following the lifting of all COVID-19 related travel restrictions and requirements.
Emirates resumes A380 flights to Narita International Airport, reaffirming its strong commitment to Japan's travel and tourism industry.
The airline's A380s have greater seating capacity than the Boeing 777-300ER aircraft, which operate daily flights to Osaka and Haneda. This will help meet the growing demand for travel to and from Japan and provide passengers with more choice and flexibility.
Emirates has also resumed services to Tokyo Haneda Airport from 2 April 2023, completing the recovery of its Japan network and offering more for travelers traveling between the world's top destinations and one of the strongest economies in Asia and the world. Choice and flexibility.
The resumption of Tokyo-Haneda flights demonstrates Emirates' continued support for Japan's travel and tourism industry post-pandemic, meeting growing demand for international travel and facilitating inbound travel in key markets through its global network.
Emirates is strengthening its presence in Japan, resuming flights to Haneda in addition to daily A380s to Tokyo's Narita and Boeing 777s to Osaka.
Haneda Airport has been an important destination for Emirates since 2013 as it connects trade and tourism between Japan and the rest of the world.
Last year, Emirates also celebrated 20 years of successful operations at Kansai International Airport in Osaka, having become the first airline to connect Japan and the Middle East in 2002.
Emirates has supported local communities throughout the pandemic, moving vital cargo from Japan to other global markets through its hub in Dubai, ensuring vital commercial links are maintained during this challenging time.