South Korea
MyRealTrip launches restaurant reservation service in Japan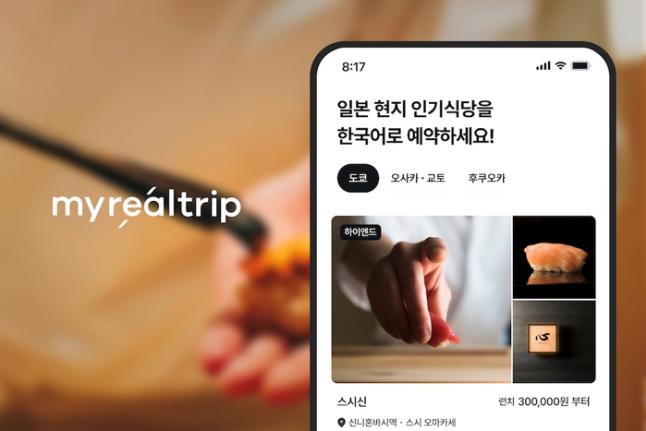 Korean travel app MyRealTrip announced a partnership with Japanese accommodation and restaurant reservation platform Ikyu, becoming the first domestic travel app to cooperate.
Through this new partnership, MyRealTrip will offer restaurant reservations at 160 of Japan's top dining venues, including renowned high-end restaurants such as Sushi Shin Tokyo and Sushi Miyakawa, which are often difficult to book locally.
Customers can use the MyRealTrip app or website to select the restaurant they want and provide details such as date, time and number of people without having to communicate with the restaurant individually. Reservations will be confirmed automatically.
MyRealTrip has been offering local restaurant reservations in Japan for the past four months, aiming to simplify the booking process by eliminating the inconvenience of calling the local concierge or restaurant directly. MyRealTrip has launched this new service in partnership with Ikyu, a widely used and reliable reservation service in Japan.
"As people's interest in gourmet food grows during their travels in Japan, we have enhanced our services so that customers can easily experience local food," said Lee Dong-gun, CEO of MyRealTrip. "By partnering with a reputable Japanese reservation platform, customers can use our services with confidence."
write to Jung-Rak An jran@hankyung.com