Myanmar
Myanmar Vice President: International passenger flights may be banned until October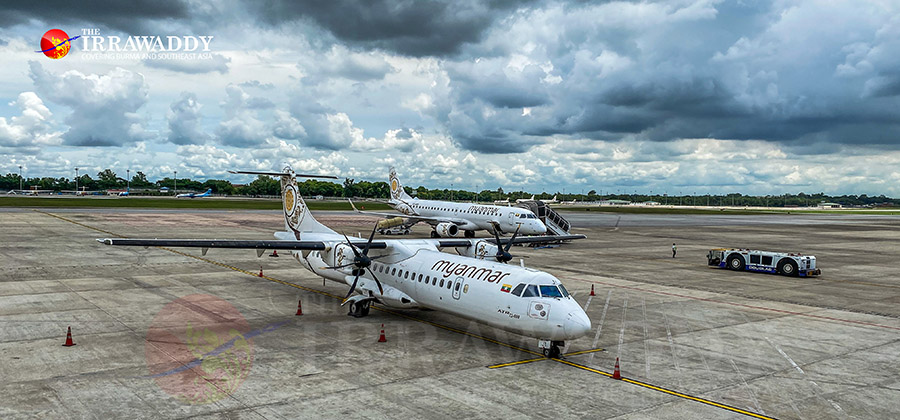 YANGON — Myanmar's vice president, Henry Van Thio, said the country was unlikely to open to international commercial passenger flights before October.
At a meeting of the National Central Committee for Tourism Development on Tuesday, the country's vice president said the airport does not expect to resume international commercial passenger flight operations until the third quarter of this year.
The Myanmar government has said it will announce the reopening of tourism to ASEAN and Asian countries when the airport resumes operations. The government also plans to participate in a "travel bubble" with Thailand and Vietnam, including direct flights to and from Myanmar.
The "Travel Bubble" is an exclusive partnership among countries that have achieved great success in containing and fighting the novel coronavirus (COVID-19) outbreak within their respective borders. The scheme will allow people to travel within the region without being quarantined on arrival.
The vice president also said that if the initial travel deal was successful, the Myanmar government would create travel bubbles with Japan, South Korea, China, Hong Kong and Macau, as he said those countries had had considerable success in containing the coronavirus.
Myanmar has banned all international commercial passenger flights since March 31. The government has since extended the ban several times, the latest until July 31. Rescue, cargo, medical evacuation and special flights approved by the Ministry of Civil Affairs However, air (DCA) and domestic flights are not affected by the ban.
Aviation industry insiders have expressed concern about the impact of another possible extension of the ban.
"If the ban is extended until October, airlines, airport operators and all travel agencies will collapse," U Tin Maung Than, general manager of Myanmar Airways International, told The Irrawaddy.
He said airlines operate at an international level and must follow international procedures, so one country cannot close airports while others lift their bans.
"Our country cannot shut down on its own. (Airlines) have to operate internationally, so I think the vice president's remarks were a bit premature," U Tin Maung Than said.
Some countries in the region that have reopened to international tourism have instituted guidelines for incoming foreigners, requiring them to show health certificates or buy health insurance. Some countries have also set up laboratories at airports to conduct COVID-19 tests.
At the 36th ASEAN Summit held online on June 27, Thai Prime Minister Prayut Chan-o-cha urged ASEAN countries to reopen their tourism industries.
U Naung Naung Han, chairman of the Federation of Myanmar Tourism Associations, also expressed a similar view.
"It seems we can no longer wait for COVID-19 to be eradicated. When COVID-19 is eradicated, travel agencies will no longer be in business. ASEAN countries such as Thailand and Cambodia are now restricting foreign tourists only when necessary."
Although Myanmar has largely reopened to domestic tourism, local tour companies are still struggling, and many may have to close if international passenger flights are not allowed before October.
The Irrawaddy was not available for comment from transport ministry officials on the resumption of international commercial passenger flights to Myanmar.
The Myanmar government also operates repatriation flights to bring back Myanmar citizens from Thailand, Singapore, India and South Korea.
As of Friday morning, Myanmar had reported 321 confirmed COVID-19 cases, of which 250 had recovered.
Thet Ko Ko Translated from Burmese.
You might also like these stories:
Myanmar issues COVID-19 travel fitness certificate for emergency overseas travel
Cambodian province famous for Angkor Wat bans dog meat business
Efforts to tackle deadly jade mine problem in Myanmar face obstacles