Vietnam
Meet InterContinental Danang Sun Peninsula Resort, a new icon in Vietnam | InterContinental Danang Sun Peninsula Resort press release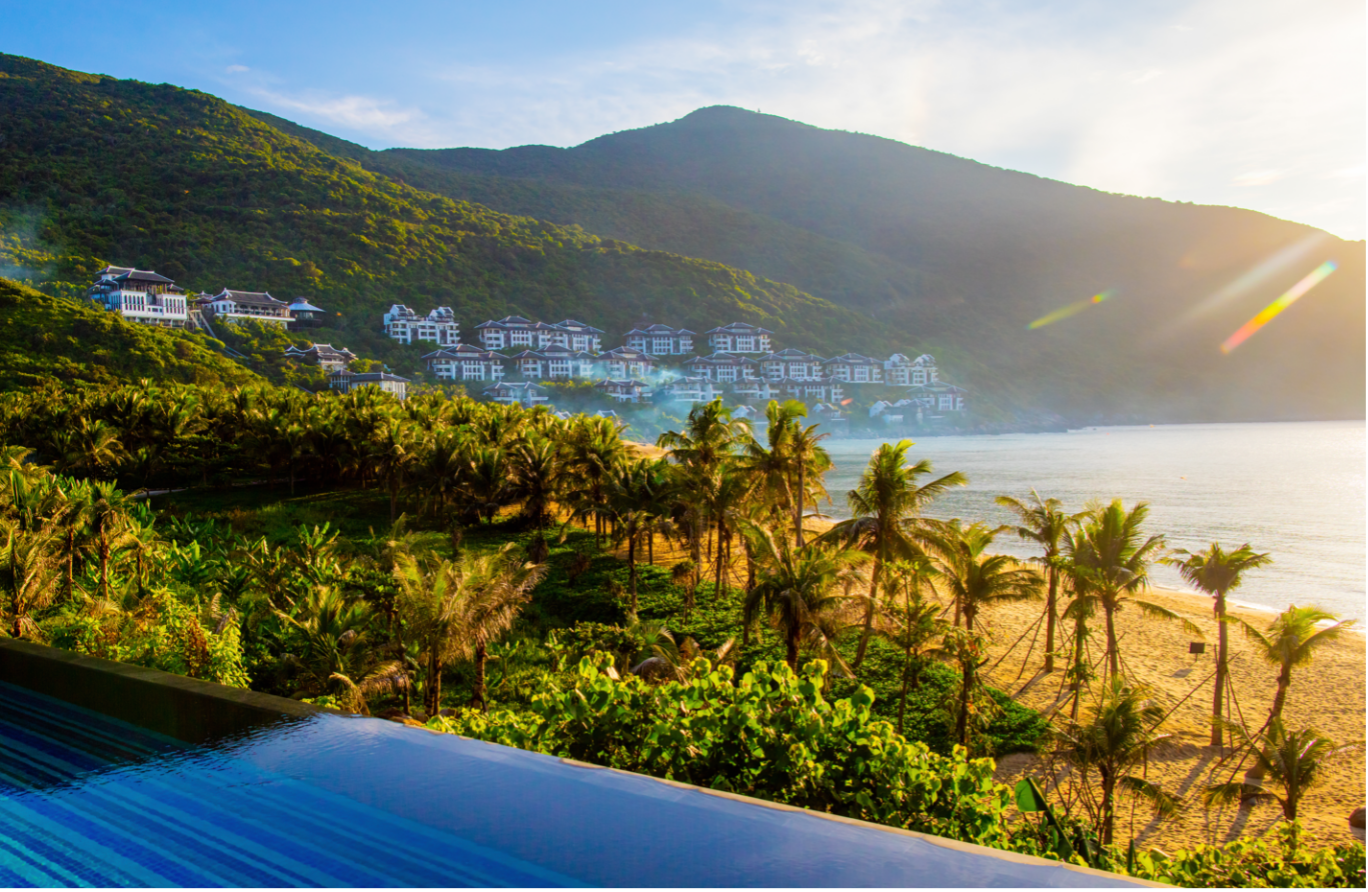 Located on a 39-hectare five-star nature reserve on Vietnam's Son Tra Peninsula, InterContinental Danang Sun Peninsula Resort welcomes discerning Japanese guests to an exciting new world of luxury, wellness and conservation.
To celebrate its 10th anniversary in 2022, InterContinental Danang has embarked on a major transformation project in nearly every aspect of guest travel. As the flagship property of InterContinental Hotels & Resorts in South East Asia, this unique resort will help you spend the most important day of your life. The renovation project will allow Japanese guests to experience exciting upgrades and innovations, making InterContinental Danang the pinnacle of the Vietnamese hospitality industry.
Perfect for family trips and special occasionsFour-Bedroom Pool Villajust born. Located on the top floor of the resort, the property offers 705 square meters of living space over two floors, with unique interiors, three separate swimming pools and plenty of room for up to 12 adults to relax in style with ocean, beach and mountain views.
On the top floor there is also a brand newClub Intercontinental LoungeGuests staying in Superior Rooms enjoy exclusive benefits and services.
newMissor Hot SpringsEmbrace the world of sound therapy and pave the way for a healthy mind and body. Nestled above a natural lagoon in a hidden valley, the spa is the only one in Vietnam to feature sound therapy, where expert therapists create a series of "rituals" in eight luxurious treatment villas. The resort has a renewed focus on holistic health and wellbeing,sunrise yogaExcept for class every day, all guests will have a normal heart,energy meditationHeld once a month.
InterContinental Danang has always been a symbol of art and design.A unique architect, artist and interior designerbill bensleyThe resort is a project that combines elements of Asian culture with contemporary styles to create an immersive experience.
Elements such as the temple's curved eaves and traditional hanging lanterns are combined with a bold palette of yin and yang black and white, vibrant colors and unusual fixtures and furnishings, all handcrafted by local artisans. An elegant gazebo in the cobbled courtyard showcases bold and colorful artwork by Bill Bensley, with proceeds going to wildlife conservation and other charities.
With this resort refurbishment, Bensley updated the original design concept with a renewed focus on the environment and nature conservation, key elements of the resort concept. Nestled on the jungle-covered slopes of Son Tra Peninsula, the resort is an ecological treasure trove that stretches down to a 700-meter private beach. Nature lovers can join Vietnam's only on-site zoologist in the conservation of endemic wildlife, including the fascinating population of endangered red-footed langurs.
During your stay, you can dine in the resort's award-winning restaurant, prepared by legendary French chef Pierre Gagnaire.Mansion 1888Indulge in the best of Vietnamese cuisine, including world-class French cuisine.Restaurant'swine cellarOne of the largest wineries in Vietnam, Winner of Wine Spectator's "Best of Excellence Award" every year since 2018. Offer drinks that make you want to take pictures,L_o_n_g バーSpanning 50 meters, it features a daybed, basket chair and unique suspended surfboard table.
"Japanese guests staying at InterContinental Danang have always appreciated our attention to detail and attention to detail. That's why we have several team members who are fluent in Japanese and are available to answer any inquiries or requests. We are delighted to invite seasoned guests from Japan to our newly reborn resort to discover the new charm of our resort and why it was voted the best hotel in Vietnam for the second year in a row."Comment by Seif Hamdi, General Manager of InterContinental Danang Sun Peninsula Resort
Learn more about InterContinental Danang here.
https://www.danang.interContinental.com
About InterContinental Hotels & Resorts
The InterContinental Hotels & Resorts brand uses insights gained from 75 years of experience to make travel more compelling. Every InterContinental hotel is your gateway to the wonderful InterContinental life. As a brand, InterContinental Hotels & Resorts aims to embody global sophistication through excellence, personalized service and exceptional amenities. What really sets InterContinental apart is the genuine interest we show our customers through personalized and attentive service. Through our InterContinental Ambassador program and exclusive stays at Club InterContinental, we offer special VIP service to our valued guests. We connect discerning travelers with the unique appeal of their destinations, helping them enjoy authentic local experiences that enrich their lives.
For more information and reservations, visit https://www.interContinental.com/hotels/gb/en/reservation
Also, Facebook https://www.facebook.com/interContinental
Instagram https://www.instagram.com/interContinental/
More about InterContinental Danang Sun Peninsula Resort
InterContinental Danang Sun Peninsula Resort is a 39-hectare paradise that combines personalized service and unparalleled facilities on four levels: Heaven, Sky, Earth and Sea. Nestled within a stunning nature reserve on the Son Tra peninsula north of Da Nang, Vietnam, guests can dine at four restaurants and bars, including La Maison 1888 by three-Michelin-star chef Pierre Gagnaire, pamper the senses at Mi Sol Spa, and relax on the 700-meter-long beach. With its purpose-built auditorium, ballroom and multiple meeting spaces, Summit is the venue for some of the world's largest gatherings and one-of-a-kind weddings. The award-winning resort has just been named Best Hotel in Vietnam at the 2022 DestinAsian Readers' Choice Awards and Best Beach Resort at the 2022 Travel + Leisure Best of Asia Awards.