Singapore
Let Your Kids Ride These Pokemon-Themed Gondolas, Sept. 30 Only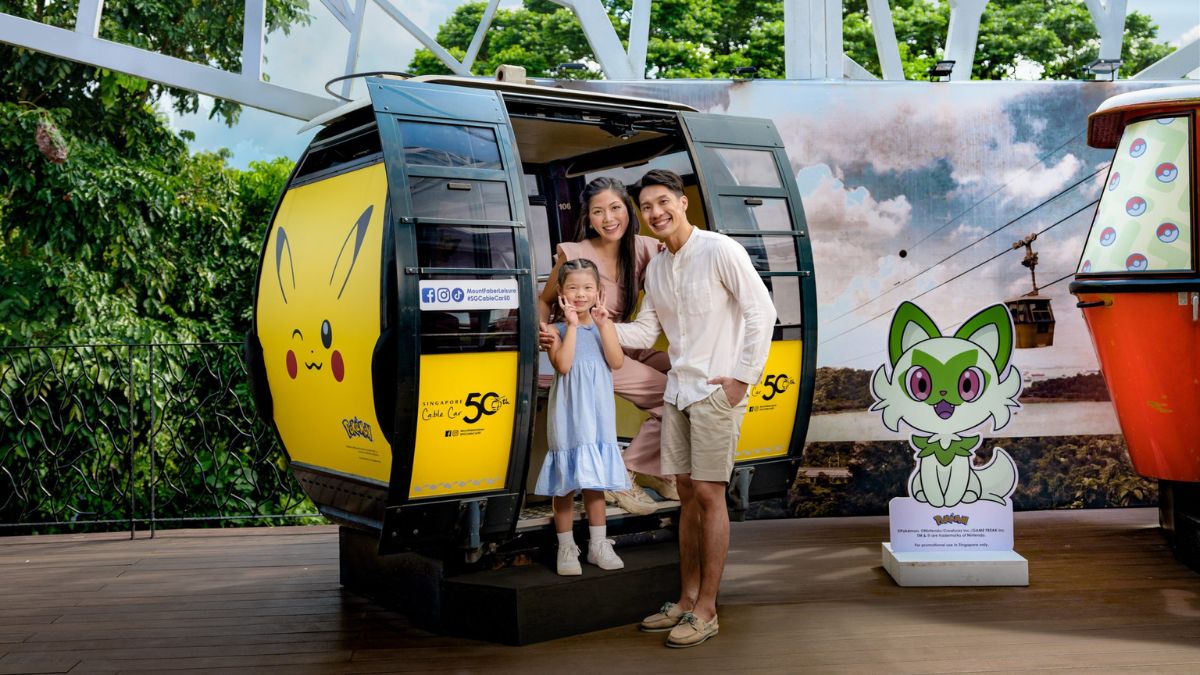 Pokemon are something that is loved by kids and adults alike. You probably remember a time in your life when you came home from school and just sat in front of the TV watching Pokemon. If you are spending your summer holidays in Singapore for your kids, we would consider a place that will not only thrill your kids but make you as an adult nostalgic for your childhood. Singapore has Pokemon-themed cable cars that you'll want to ride!
Pokemon-themed cable cars in Singapore
This particular gondola will put all others to shame. If you have kids, you know kids love cable cars. Who wouldn't? They are very interesting. However, this particular gondola will get your kids even more excited because it's covered in Pokemon graphics.
You can find your classic Pokemon such as Pichu, Pikachi, and even later generations of Pokemon. What more could a Pokemon lover need? Even the outside of the gondola is decorated like a Poke Ball. So if you've ever wondered what it's like to live in a Poké Ball, now's your chance!
There are two lines to ride this fun cable car. Sentosa Line and Mount Faber Line. The prices for the two lines are different. The cable car is open to children and adults, but the price is different for both.
Also read: Report: Leisure travel bookings from India up 40%; Singapore top-booked destination
everything you need to know
The Pokemon-themed lift is open May 1-September 30. This means that people can only take this cable car for a limited time. For the Mount Faber Line, passes start at SGD 17.60 (Rs 1,073) per round trip.
The Sentosa Line is currently running promotions with fares as low as SGD 2 (Rs 180). Adult prices vary. You can also be issued a pass that gives you unlimited rides per day.
For more information click here.
Also read: Singapore's tourism industry shields it from recession; GDP falls
Would you want to ride one of these Pokémon-themed cable cars if you had the chance? Let us know in the comments below!
Cover image credit: @mountfaberleisure/website