Maldives
Kaimoo General Manager Wins Maldives Tourism Awards People's Edition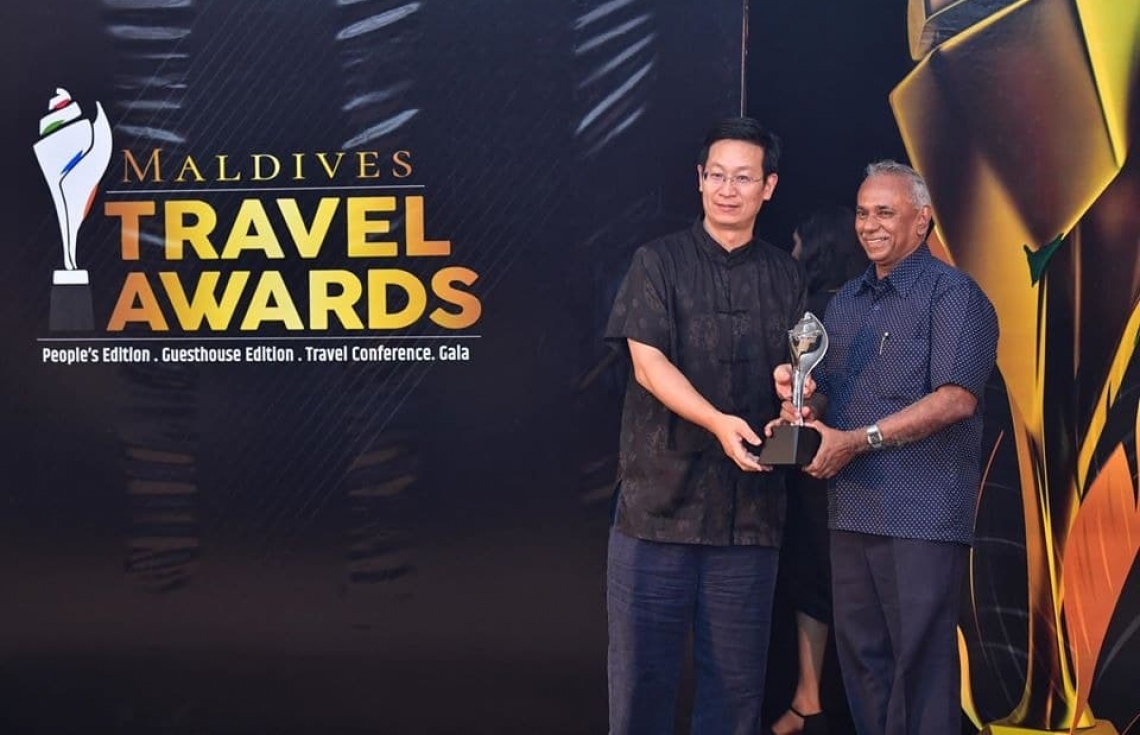 Ramsay Perera, General Manager of Kaimoo Group, was honored with the People's Edition Maldives Tourism Awards on 19 December in recognition of his long service to the Maldives tourism industry.
In his 32 years in the Maldives tourism industry, Pereira has seen firsthand the country's transformation from an entry-level tourist destination to one of the most glamorous and luxurious resorts in the world.
"It is an honor to receive this award and I would like to thank everyone who has worked with me over the past three decades," he said.
"This award is a testament to the hard work of the Kaimoo team who have been and continue to be pioneers in the travel industry".
With 12 years of experience in the tourism industry in Sri Lanka, Perera first joined Embudu Village in 1987 and was quickly promoted to Manager. He worked closely with Kandi Ahmed Ismail, the late chairman of Kaimoo, to develop the resort, increasing the number of rooms at Embudu from 56 to 122 and upgrading guest services and facilities.
In addition, he oversaw the development of Kaimoo and the acquisition of new properties including Ziyaaraiyfushi and Ocean Reef Hotel in Adukan. Ziyaaraiyfushi was renamed Summer Island Maldives, which was refurbished and renamed Equator Village.
Kaimoo chairwoman Moomina Haleem said: "We are delighted that Ramsay's contribution to the tourism industry has been recognized."
"He joined the Kaimoo Group over 30 years ago and Kaimoo's success is largely due to Ramsay's vision and perseverance".
Presented by the Maldives Association of Travel Agents and Tour Operators (MATATO), the People's Edition of the Maldives Tourism Awards recognizes the most outstanding individuals in the hospitality industry and aims to recognize professionals who have contributed to the growth of the industry by demonstrating talent, dedication and achievements.