Myanmar
Japanese filmmaker Kubota sentenced to 3 years in Myanmar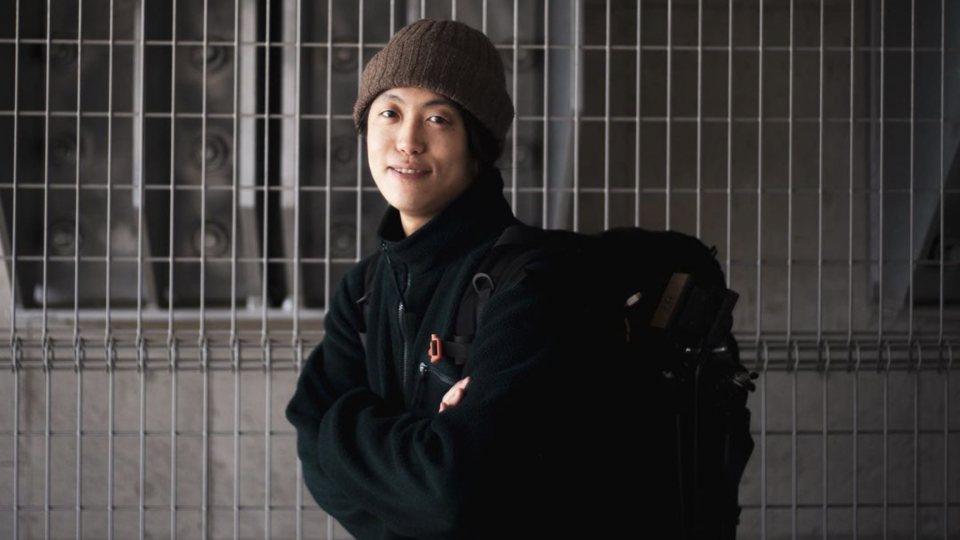 Japanese journalist and documentary filmmaker Toru Kubota was sentenced to an additional three years in prison on Wednesday for violating immigration laws, the Asahi Shimbun reported, citing court sources.
Mr. Kubota, 26, was sentenced to 10 years in prison by the Myanmar military court on October 6 for violating the Sedition and Communications Act. Service time for Japanese citizens now totals 13 years.
He is the director of "Punk Saves the Queen" – a documentary about a Burmese punk band that aims to liberalize young aspiring musicians in an oppressed country and restore peace among ethnic minorities. Slowly, but surely, step by step, artists are gaining more freedom.
However, in February 2021, the Myanmar military (Tatmadaw) seized power. The coup brought the reality of an authoritarian regime that silenced Darko and other artists. "When we released this film, we believed in people's passion for freedom and reminded them of this country's resilience to democracy," Mr. Kubota wrote in a description of the film posted on his Instagram profile.
Another example of Mr. Kubota's filmmaking exploits is his 2019 documentary "Journey of Empathy," which follows in the footsteps of Burmese peace activist Thet Swe Win as he travels to Bangladesh to meet the persecuted Rohingya Muslim minority.
Mr Kubota's final tweet read: "How numb and ignorant am I that I don't really know who I'm dealing with until another person in front of the camera bursts into tears?"
How stupid and ignorant I am to not really understand a person until they cry in front of the camera. Even if it's such an overflow.

— Toru Kubota (@torukubota23) July 23, 2022
"In Myanmar, I see people continue to fight for fair elections. In Japan, at least my vote is fair, and not using this right is choosing to lose face," he wrote in another tweet dated July 4 road.
In Myanmar, I saw people fighting for fair elections. In Japan, at least one vote is counted fairly, so not using that right is choosing to be lame.

— Toru Kubota (@torukubota23) July 4, 2022
Meanwhile, Toyota opens car assembly plant in Myanmar
The sentencing of the 26-year-old Japanese filmmaker by a military court came as Japanese automaker Toyota said on the day it had started assembling cars at a new factory in Myanmar that had been on hold for more than 19 months due to a military coup and Coronavirus pandemic. Toyota plant in Thilawa Special Economic Zoneis a manufacturing and logistics center outside the Yangon commercial center invested and built by Japan.
The factory, which remains open even though other companies have pulled out of the country, has begun assembling one or two Hilux trucks a day, the company said, with parts kits bound for Myanmar in September.
Japanese and other multinationals have found themselves under pressure from the international community and human rights groups to pull investments out of Myanmar because it is seen as benefiting the military junta, which has come under fire for human rights abuses.
One of the criticisms of Japan's and other companies' indifference to abandoning hijacked countries is that Human Rights Watch.The advocacy group calls on Toyota and any other companies seeking to invest in or resume operations in Myanmar to conduct human rights due diligence.
"Toyota should certainly avoid doing business with the Burmese military-owned conglomerate … and its subsidiaries," said Teppei Kasai, Asia program officer at Human Rights Watch.
But Toyota claimed in a separate statement that, as demonstrated Internal Its operations in Myanmar have no direct ties to state-owned and military-affiliated companies "in all processes of the vehicle life cycle," the study showed.
In June, Japanese beverage company Kirin Holdings said it would sell its stake in a joint venture in Myanmar with a local partner linked to the military.
Opposition leader sentenced
Also on Wednesday, a court in military-ruled Myanmar sentenced ousted leader Aung San Suu Kyi to three years in prison for accepting bribes, a person familiar with the matter told Reuters.
The 77-year-old Nobel laureate, seen as the opposition puppet leader, faces charges of at least 18 crimes ranging from embezzlement to electoral violations. Holds longest combined tenure of nearly 190 years.
The accused called the allegations against her absurd and denied any wrongdoing. She was held in solitary confinement in the capital, Nay Pyi Taw, and her trial took place in closed court.
The latest allegations relate to allegations that Aung San Suu Kyi accepted bribes from a businessman, the sources told Reuters, declining to be named due to the sensitivity of the issue.

source:
Reuters, TVP World