Japan
Japan offers online e-visa facilitation for UAE residents, Saudi nationals and Saudi residents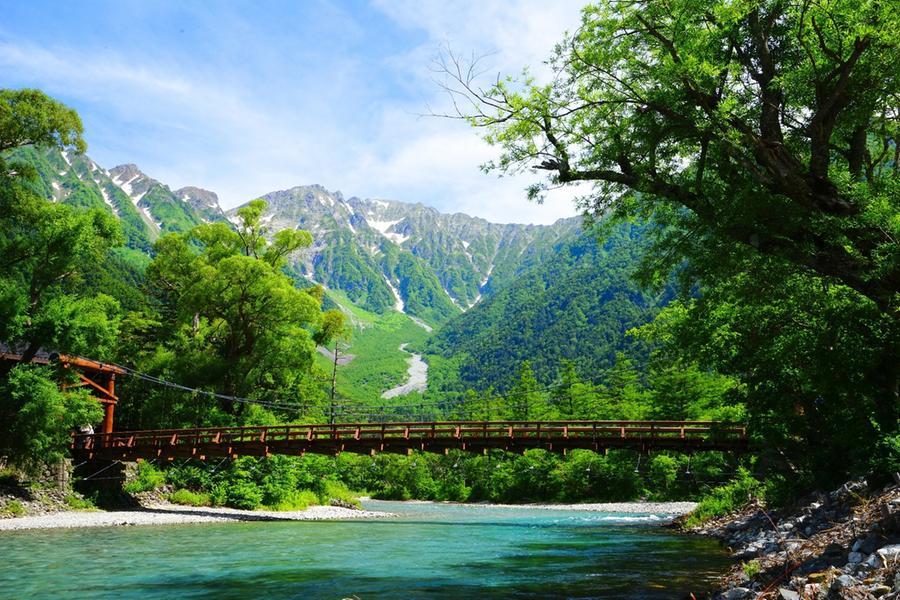 From November 2022, UAE nationals can visit Japan without a visa. The incredible success of the comprehensive visa-free policy for UAE nationals has now been backed up by a number of additional new measures that facilitate the many people living in the UAE, Saudi Arabia and Qatar. These new measures include:
Effective immediately, all foreign nationals who would otherwise require a visa to visit Japan and reside in the UAE, as well as all Saudi nationals and foreign nationals residing in the Kingdom of Saudi Arabia, can now simply apply online for a short-stay visa for sightseeing and tourism purposes. Applicants need to apply through the dedicated website JAPAN eVISA (https://www.evisa.mofa.go.jp), and after successful submission, a digital confirmation visa will be sent to the applicant. When entering the Japanese immigration office, eVISA holders only need to log on to the Japan eVISA website and present their visa. Screenshots or printouts of pages will not be accepted.For more details on how to apply online, visit the online instructional video here.
With immediate effect, Qatari nationals can now apply for a registered passport at the Japanese embassy, ​​consulate general or consulate. After registration, applicants will receive a "Visa-Free Registration" stamp in their passports, which will entitle them to multiple short-term stays in Japan without a visa, for a period of 3 years (or passport expiry date).
Additionally, the Japanese government announced that it will cease entry requirements related to COVID-19 to the country from May 8, 2023, in line with the classification of Covid-19 as a common disease. This means that from May 8, travelers will no longer need to provide proof of vaccination or a negative PCR test.
Mr. KOBAYASHI Daisuke, Executive Director of the Dubai Office of the Japan National Tourism Organization (JNTO), delivered a speech:
"I am delighted that online applications for short-stay visas, as well as visa waiver arrangements for short-stay nationals of Qatar, have started in the UAE and Saudi Arabia, as this will simplify the process of visiting Japan for tourist purposes. As these measures have been activated in time for Eid travel, this It's also especially timely, as visitors to Japan in April and May can enjoy and make the most of the spectacular spring weather and stunning new green verdant landscapes.
Travel from GCC countries to Japan has been steadily increasing, making it one of the few international markets to show post-Covid recovery levels that even exceed tourist numbers achieved in 2019. As major airlines further resume Japan routes, I believe demand for Japan tourism will continue to rise. "
-over-
media kit
JNTO Media Kit website: https://business.jnto.go.jp/resource/pdf/media_kit.pdf
Arabic-speaking Middle East market dedicated website: https://www.japan.travel/ar/ae/
Dedicated social media accounts for Arabic-speaking Middle Eastern markets: Instagram and Facebook
About JNTO
The Japan National Tourism Organization (JNTO) is a government organization that is part of the same group as the Ministry of Land, Infrastructure, Transport and Tourism and the Japan Tourism Agency. With international offices in major cities around the world, JNTO aims to promote inbound tourism to Japan, providing comprehensive information and unique experiences about the country.
JNTO is the entity responsible for implementing inbound tourism marketing and promotion in accordance with the country's inbound tourism policy. JNTO focuses on promoting Japan as a world-leading tourist destination to the rest of the world, provides support in the planning and sales of Japanese tourism products, develops new sources of tourism revenue, and conducts general on-the-ground activities to attract international tourists, including supporting local community efforts Promote tourism.
JNTO Dubai Office
Address: No.806, Shangri-La Hotel, Sheikh Zayed Road, PO Box 418753 Dubai, United Arab Emirates
E-mail: info_dubai@jnto.go.jp
media inquiries
Mr. Takao Yamamoto
Middle East Representative, Japan National Tourism Organization
E-mail: tyamamoto@jnto.info