Malaysia
Is Penang Safe? Here's What You Need To Know | 2023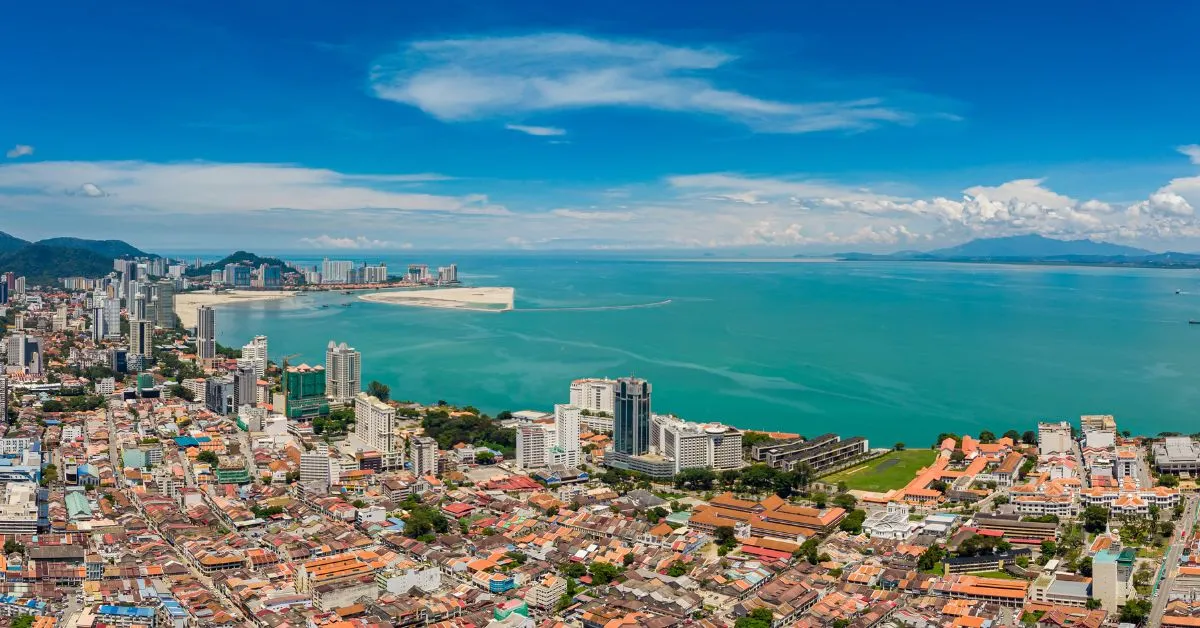 As with any destination, safety always needs to be considered before planning a trip. But in general, Penang is safe for travelers.
That being said, it's always important to practice common sense and awareness when traveling anywhere.
In this guide, we discuss safety tips for solo travelers, female travelers and expats. We'll cover the safest areas in Penang and some things to avoid (including common scams).
key points
Penang is a very safe destination for travellers.
It is safe to travel to Penang now.
Practice common sense and awareness when traveling in Penang.
Is Penang safe for tourists?
Like most tourist destinations in Malaysia, Penang is generally considered safe for tourists and tourists.
Of course, if you're traveling here, it's always important to practice common sense and take precautions to ensure your personal safety.
Like any other city, there are incidents of petty crime, including pickpocketing and theft. These mainly occur in tourist hotspots and particularly busy areas.
Therefore, it is advisable not to carry large amounts of cash and avoid walking alone at night, especially in remote areas.
For the most part, however, Penang is very safe and welcoming to tourists, and it has a lower crime rate than other cities in Malaysia.
Is Penang safe to travel right now?
Penang is now safe to travel. As with most countries, Covid-19 restrictions are no longer an issue.
Other than that, there is no major reason why it would be unsafe to travel to Penang right now.
However, it is advisable to check the latest guidelines and protocols established by the local government to ensure a safe and enjoyable trip.
Why is Penang "dangerous"?
Why is Penang known to be dangerous?
Thankfully, Penang doesn't have a reputation for being dangerous. There have been isolated incidents of crime in the past, but these incidents of theft and petty crime are not unique to Penang and can occur in any city in the world.
---
Planning your upcoming adventure? Travel by bus! (Very cheap!)
---
There are some areas in Penang that are considered less safe than others. These are more isolated areas and caution is advised if you are there alone.
Overall, while Penang may have had isolated incidents of crime in the past, it is generally considered a safe destination for tourists, with a low crime rate compared to other cities in Malaysia.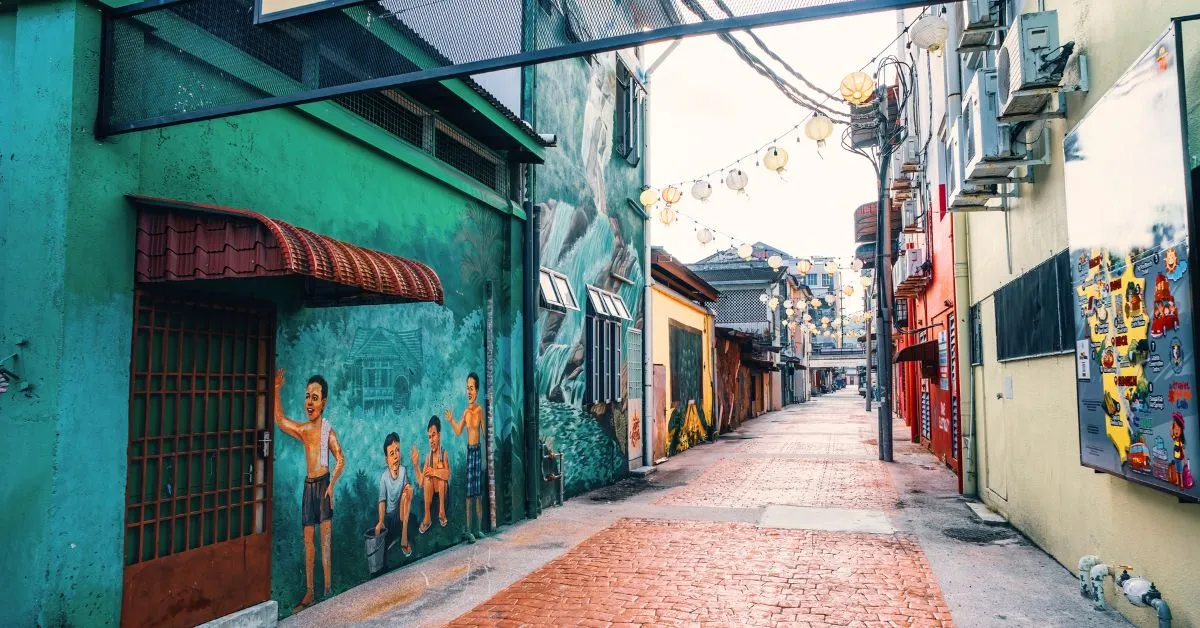 ---
---
Safest area in Penang
Penang is generally a safe destination and visitors should feel very comfortable in most parts of the city.
However, some areas may be considered safer than others, especially for tourists. Here are some of the safest areas in Penang:
George Town: George Town is definitely the most popular area in Penang, it is the historical heart of Penang and there is so much to do and see. The area has a huge street food scene and many attractions. It's known for its low crime rate, and you'll find a variety of great places to stay here.
Batu Ferringhi: Another area that is very popular with tourists is Batu Ferringhi. Here you'll find some of the best beaches in the area, with a lively night market and lots of tourist activity. Since this is such a busy tourist spot, the area is heavily patrolled by police to keep it safe.
Gurney Drive: The more upscale place in Penang is Gurney Drive. Here you will find an abundance of upscale hotels and a very low crime rate as there is a lot of security in the area. You'll also find plenty of high-end shopping options.
Tanjung Bungah: If you are looking for a quieter area, Tanjung Bungah will be your best choice. You'll find a lot of families and expats here as it's a great place to live. There are quiet beaches, many great neighborhoods and many parks. The crime rate in the area is also low and you'll find plenty of restaurants and cafes here.
Bayan Lepas: A less popular option for tourists, Bayan Lepas is more of an industrial hub in Penang. However, there are also plenty of accommodation options for tourists here, with shopping and dining nearby. This is considered a very safe area.
Things to Avoid in Penang
To ensure your safety during your travels in Malaysia, here are a few things to avoid in Penang.
First, beware of common scams. These include:
unlicensed taxi
Remote areas
Display of valuables
strange neighborhood
illegal activity
Unlicensed taxis: One of the main scams in the area is unlicensed taxis that rip off tourists for extra money. It's best to let your residence book a taxi for you or use a ride-hailing app like Grab to get around Penang.
Backcountry: If you're new to the area or just here for vacation, it's important to avoid walking alone in backcountry, especially at night. Take taxis whenever possible, and stick to the main tourist attractions in the city.
Display of valuables: It is recommended not to carry large sums of cash or carry any valuables such as expensive jewelry in public in Penang. This could make you a target for theft or pickpocketing, so it's best to keep these items in a safe place in your accommodation.
Illegal Activity: As with any destination, it's best to avoid any illegal activity, including drug use or buying counterfeit goods. These can get you in trouble with the police, and there are severe penalties.
driving in penang
If you are not used to driving in busy areas, it is recommended not to drive in Penang. Driving here can be a challenge for tourists as the roads can be very busy and not in the best condition.
Some roads around the city can be very narrow and there can be a lot of traffic during rush hour in the city.
This, combined with the fact that locals don't always follow travel rules, makes driving in Penang stressful. It is also important to note that in busy tourist spots such as George Town, parking spaces may be scarce.
If you need to rent a car, please familiarize yourself with the local traffic rules in advance. If you are not used to driving a moped, don't rent one in Penang. This is very dangerous for tourists as it is such a busy place.
It is best to use a ride-hailing app like Grab to ensure your safety.
Penang Solo Traveler
Penang has been described as a great place to visit for solo travelers. Here, you'll find a unique blend of culture, modern amenities and rich history.
Exploring the streets of George Town as a solo traveler in Penang is safe and enjoyable. Here, you can enjoy a vibrant street art scene and endless street food.
To experience street food to the fullest, you can join a street food tour led by a local guide.
You can hang out at the extremely busy night markets in the area, including the famous Batu Ferringhi.
Here, you'll have the chance to experience the local culture and cuisine, with delicious food and plenty of shopping options.
If you are a solo traveler looking for a more low-key and relaxed trip in Penang, you can visit Tanjung Bungah or Batu Ferringhi. These beach areas offer a relaxed atmosphere and many outdoor activities.
Here you can enjoy the Penang National Park, which offers stunning views of the Andaman Sea and surrounding areas.
Penang has a thriving hostel scene and it's easy to meet other solo travelers. You can join organized group tours through hotels, guesthouses or local guides to meet other travelers in the area.
For the best experience and to ensure you have a reputable guide, it is recommended that you book tours and activities in Penang well in advance.
Overall, Penang is a friendly and welcoming destination for solo travelers, offering a variety of experiences to suit the interests and preferences of any traveler.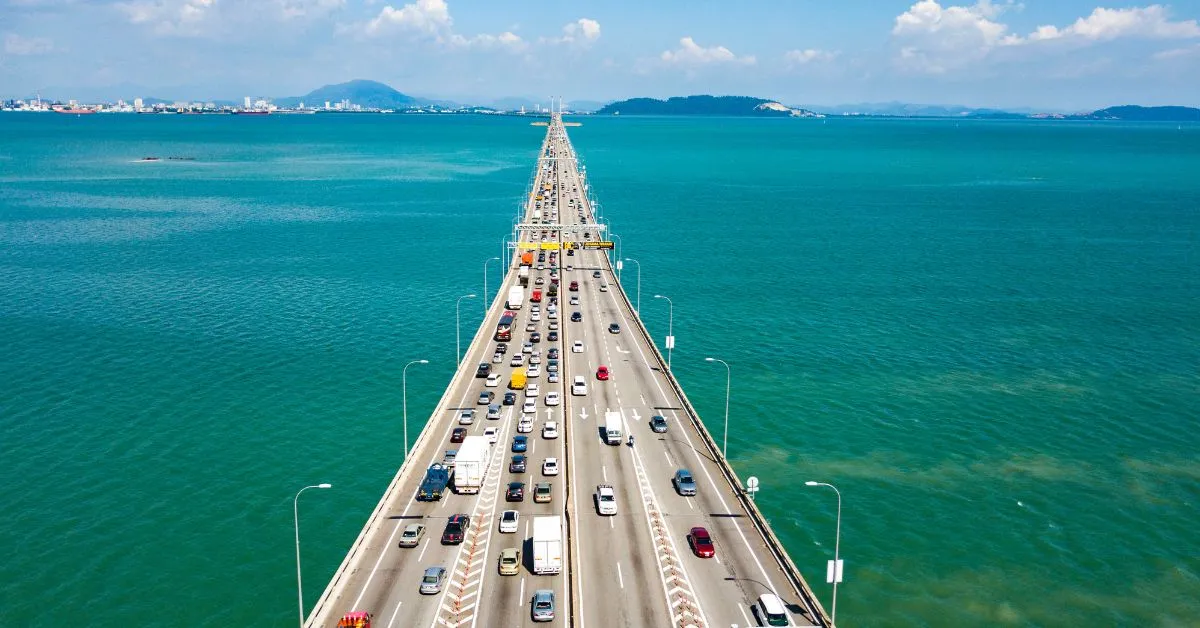 Penang female tourists
Fortunately, Penang is also a great destination for female travelers, so if you're looking for your next destination for female travelers, it should be on your list.
Thanks to the low crime rate and welcoming culture, many female tourists feel safe visiting Penang, even alone.
Female travelers can safely explore the city's food markets and historic streets without worrying about their safety.
Of course, like any city in the world, you need to take care of your personal belongings and take the necessary steps to stay safe while traveling and at night.
Most of the country is Muslim, so it is recommended to dress modestly when traveling in Penang. Tourists should avoid wearing overly revealing clothing to respect the local culture and religion.
As with all visitors to the area, female visitors should avoid walking alone at night, especially in remote areas.
You can also choose to stay in a female-only dorm in a hostel near Penang for an extra level of safety and comfort.
For extra safety, be sure to get a Malaysia SIM card to stay online and connected when traveling alone.
Overall, Penang is a welcoming and safe destination for female tourists, and with a little common sense and precautions, tourists can have a wonderful and memorable trip to this beautiful city.
Digital Nomads and Expats in Penang
Over the past few years, Penang has become a very popular destination for digital nomads and expats.
Here, you can enjoy a high quality of life and rich natural scenery at an affordable price.
The city has good internet and you can find several co-working spaces around Penang, therefore, many remote workers choose Penang as a destination for some combination remote work and vacation.
The relatively low cost of living in Penang makes it an attractive option for expats and digital nomads. You can find affordable accommodation, food, transport and activities here.
You can also find some luxury accommodation in Penang for less than what you'll pay in other major cities, which also attracts many tourists.
You can enjoy a high quality of life in Penang with excellent healthcare facilities and a very welcoming community.
There are also several international schools in the area for expats looking to move here with their children.
For your time off, Penang also offers many options for city breaks. You can enjoy the area's beautiful beaches and explore the national park. Additionally, you'll find many cultural sites throughout the city.
The food in Penang also makes it a very popular destination as you can find many cheap local and international dishes here.
Overall, Penang is an ideal destination for digital nomads and expats looking for a high quality of life at an affordable cost with plenty of work and entertainment opportunities.
Now that we've covered some basic safety tips for Penang, here are some additional suggestions to keep in mind:
Respect Malaysian culture and Muslim religion.
Use mosquito repellent and take necessary precautions to avoid mosquito-borne diseases such as dengue fever.
When it comes to street food, use caution and common sense. Stick to busy stalls with fresh ingredients and avoid food that has been sitting around for a long time. After all, you don't want to ruin your vacation with food poisoning, do you?
Penang Travel Insurance
As a traveler, it is always important to have adequate travel insurance. Having insurance can provide peace of mind and financial security in the event of an emergency or unexpected event.
We recommend SafetyWing for comprehensive coverage for your entire trip in Penang and Malaysia.
Personally, I've been using SafetyWing for several years and have had a good experience with them.
So do yourself a favor and don't leave home without travel insurance – it's better to be safe than sorry.
Final Thoughts on Safety in Penang
Overall, Penang is a very safe destination for travelers. Of course, caution and common sense are important when traveling to new places, but you can rest assured that you will enjoy your trip here.
When in Penang, remember that safety is not just about avoiding danger, but also about respecting local culture and customs.
So, wish you a great time in Penang, but please act responsibly and respectfully.
Are you traveling to Malaysia recently? Read one of the following guides: