Indonesia
Indonesia's No. 1 Specific Skilled Person Supported by TOKYO BRIDGE TRADING Passes National Diver Qualification Examination | TOKYO BRIDGE TRADING Co., Ltd. Press Release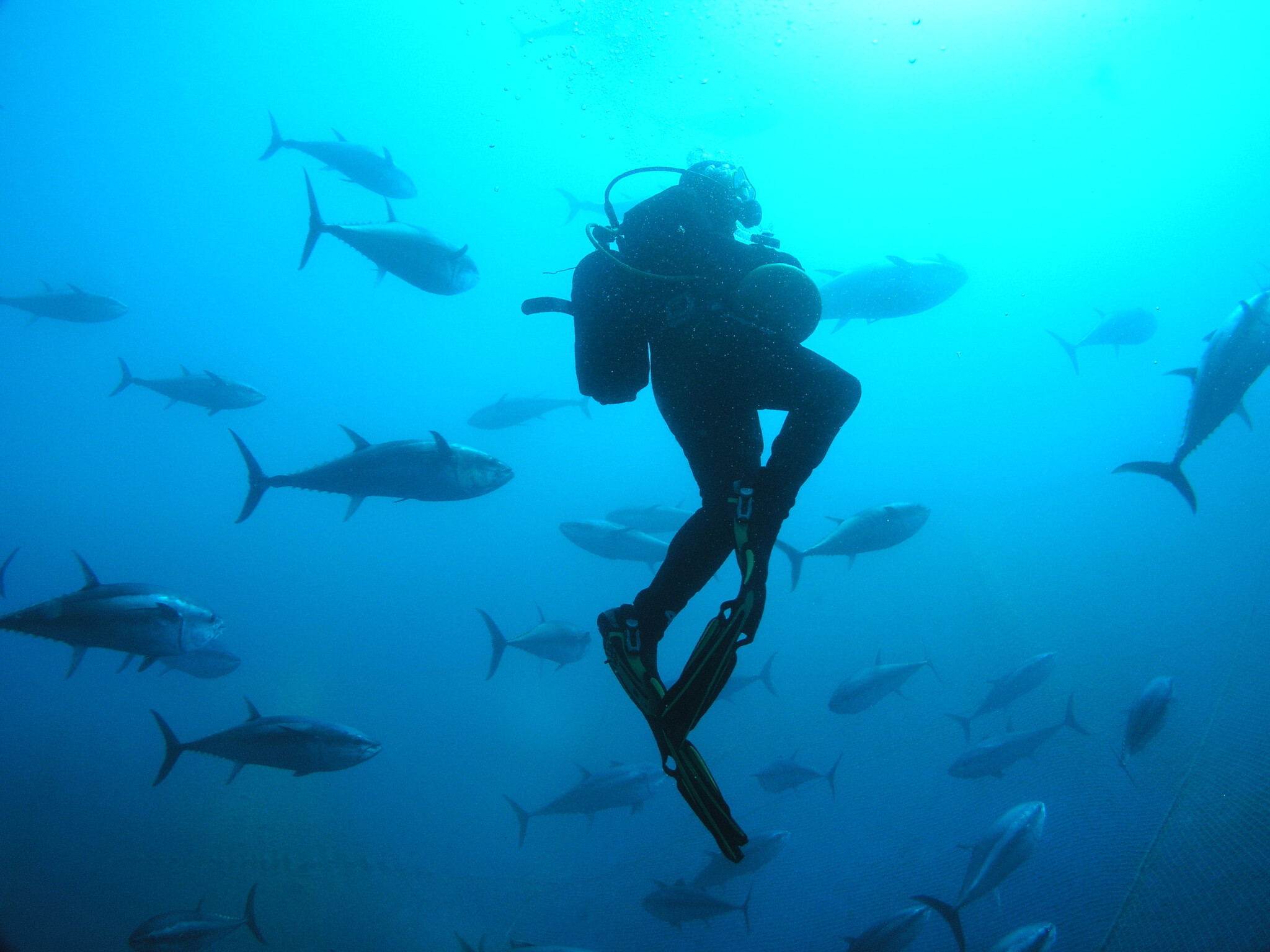 TOKYO BRIDGE TRADING Co., Ltd. supports Indonesian employees with special skills first with the aim of improving the skills of Indonesian employees engaged in fishery and cultural exchanges between Japan and Indonesia.
Recently, it was learned that an Indonesian employee supported by the company passed the national certification diver exam. The worker came to Japan with a Specified Skills No. 1 visa, received training at an online Japanese language school and practiced on-site, and obtained a diver qualification.
TOKYO BRIDGE TRADING Co., Ltd. commented on this pass: "This is the result of the hard work and daily training of the employees, and we will continue to fully support them in improving their skills."
Diver Business Image (actual business may vary)
Indonesian staff of the 1st fishery specific skills supported by TOKYO BRIDGE TRADING have passed the national certification diver examination. The company said this is the result of staff hard work and daily training, which will continue to support upskilling. With this support, the scope of work for migrant workers expands, and we present guidance for addressing labor shortages for urban fisheries and aquaculture workers in chronically understaffed localities. This is because it is difficult for foreign workers with different basic education to pass the national examination in Japan because it requires a long study time and they do not have the opportunity to take the test. The company plans to share this education with other Indonesian employees already working in the same industry and continue to support them in their qualifications.
In addition, it is expected that the working environment and benefits that are different from those of technical intern trainees will be improved, and specialized positions may be considered in the future.expected to be something
The Specified Skills No. 1 System was implemented in April 2019 to allow foreign workers to work in Japan. Unlike accepting technical intern trainees, foreigners holding Specified Skills No. 1 qualifications can work in Japan for up to 5 years and enjoy the same or higher treatment as Japanese. In the future, businesses' efforts to support foreign workers with specific skills first will continue to receive attention.
【Additional information】
TOKYO BRIDGE TRADING Co., Ltd. is also actively working on the Future Specific Skills No. 2 system announced by the government. The company is studying the training business for foreign workers with the technology and skills of the Specified Skills 2nd System, and is currently formulating specific plans.
The Specified Skills No. 2 system is aimed at foreign workers with more advanced skills and skills, has no restrictions on working hours, allows foreign family members to accompany them, and is expected to be used as foreign workers to fill the labor force Japanese. The future efforts of TOKYO BRIDGE TRADING Co., Ltd. are also attracting attention.
(diver qualification)
The role of divers in the aquaculture industry
Tuna shadow seen from fish tank
Example) Tuna business
Divers are professionals who manage and work underwater, primarily farming tuna. Divers regularly check and maintain diving equipment, and conduct underwater inspections and maintenance to ensure the tuna breeding environment.
Specifically, I am responsible for the following tasks:
・How to feed and adjust the amount of feeding
・Tuna health management, disease prevention
・Maintenance of aquaculture nets
・Rearing and growth monitoring of juvenile tuna
・Safety management in diving work, planning and execution of accident prevention measures
Another important task is to collect environmental information such as sea temperature, water quality and tidal currents, analyze these data and reflect them in proper aquaculture management. Divers have become an integral part of tuna farming management.
By properly maintaining the tuna farming environment, divers can promote the farming of healthy tuna and contribute to the production of high-quality tuna.
Aerial view of large fish tanks for use by aquaculture operators
■ Plan to relocate the headquarters
〒162-0844 3F, Ichigaya Building, 2-1, Ichigaya Hachimancho, Shinjuku-ku, Tokyo
(2 minutes walk from JR Sobu Line, Tokyo Metro Namboku Line/Yurakucho Line, Toei Shinjuku Line, and Ichigaya Station)
■ Nagasaki Office
205 Nagasaki BizPORT 2F, 9-18 Motofune-cho, Nagasaki City, Nagasaki Prefecture, 850-0035
■ Paid employment placement number 13-Yu-313253
■ Registration Support Organization No. 22-en-007046
■ Update HP https://tokyobridgetrading.com/
TOKYO BRIDGE TRADING Co., Ltd. Representative Masahiro Kumano