India
Indian, Russian, Nepalese artists gather for inaugural Shimla Art Summit – ThePrint – ANIFeed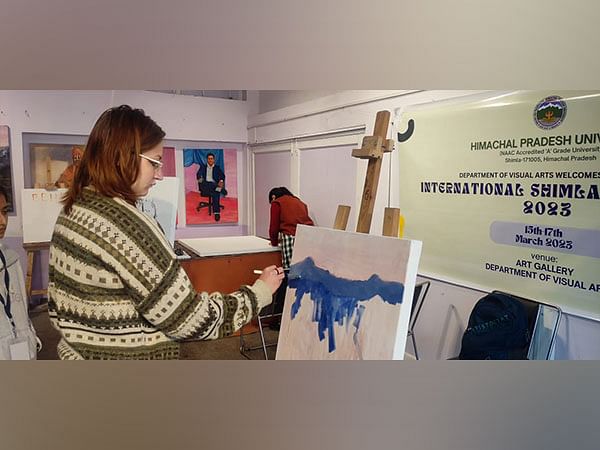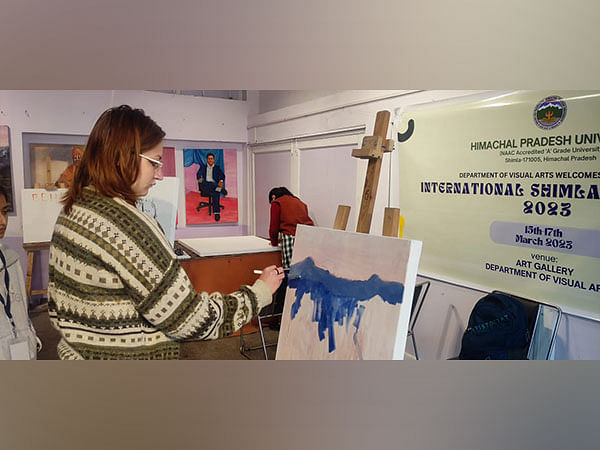 Shimla, Himachal Pradesh (India), March 15 (ANI): Artists from India, Russia and Nepal gathered in the North Indian hill town of Shimla for the inaugural Shimla Art Summit.
Himachal Pradesh University has organized the International Art Summit where more than 50 prominent young artists will be participating in the three-day summit.
Organizers are planning to make it an annual event and hope to bring together artists from more countries around the world.
Him Chaterjee, the organizer and head of the Department of Visual Arts, Himachal Pradesh University, said: "This is the first Shimla Art Summit. Several of our artists from Russia and Nepal are traveling to India, so we decided to organize the first Art Summit. We want to promote Indian culture globally. We want to promote peace and humility through visual arts. It is important to do something creative and people all over the world can come and do something creative peacefully. G-20 Gathering perspectives from art summits like this one helps young people do something creative and contributes to cultural exchange."
Elizaveta Tarasova, an artist from Russia, said: "Russian artists are very happy to have such an experience, come here to exchange art and culture. During the G-20 meeting hosted by India, these artists hope to strengthen the ties between India and Russia. "
"Russia saved the conservative style of oil painting. It is important for India to exchange the Western way, and it is important for us to learn. Both countries are exchanging art, which is the heart of the country. It will be a powerful medium for both countries," she added.
Yaroslav Belove expressed his pleasure to be part of the Art Conclave, saying: "It's special for me, I'm here as an artist for a week. The cultural exchange is good."
"These exchanges will be a link between India and Russia and will strengthen the cultural moments of both countries. People gather here from all over the world. It is the best way to study and talk about the relationship between people and nations," Russian artist Yaroslav Belove added.
Indian artists were also excited to learn and share art and culture at the three-day art summit.
Indian artist Shryansy Manu said: "Working with artists from other countries and different parts of India will expose you to each other's art and culture. This will give young artists the opportunity to learn from senior artists. Relevant departments are supporting."
"In Russia, they also have an arts and cultural relations department that can help facilitate and exchange. Whatever cultural exchange is held, it helps to strengthen the relationship," he added.
Puran Thapa, an artist from Nepal, said: "I am also an alumnus of this department. This art event brings us together, and the organizers told us that they will organize a gathering of three universities from different parts of the world." (Ani)