India
Indian Institute of Technology (IIT) Tech Japan Hub has registered 7,000 students|Tech Japan Co., Ltd. Press Release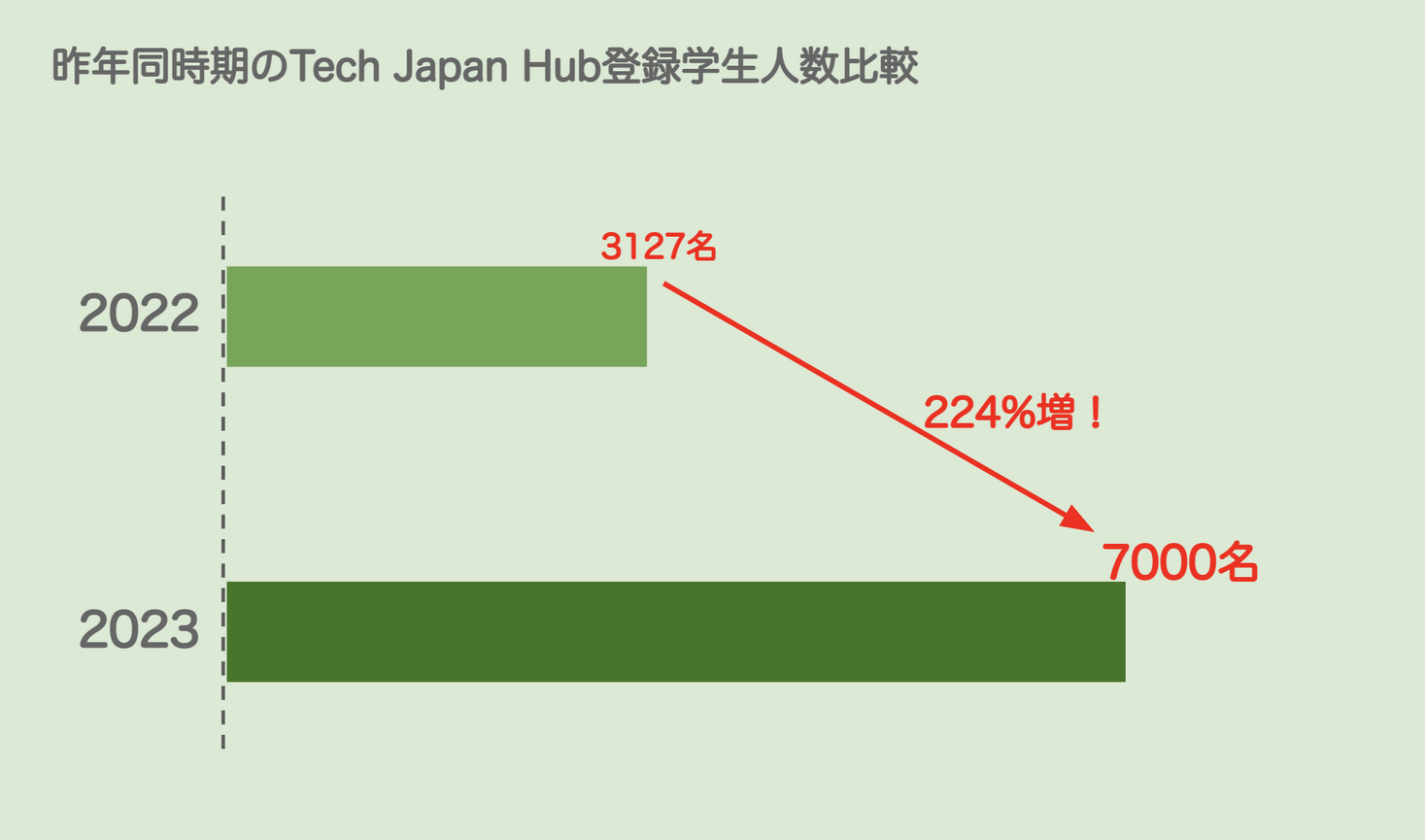 *What is Indian Institute of Technology?
The Indian Institute of Technology was established by the Indian government in 1951 to train the world's best science students, referred to as IIT. The campus has now expanded to 23 schools. Graduates from Silicon Valley and GAFA are leading groups in the world. IT industry such as CTO.

【background】
Today, the application of IT in industry and society is becoming more and more important, and securing technical human resources including IT engineers is becoming more and more important. Especially in Japan, according to the government's forecast, by 2030, there will be a shortage of technical human resources of about 790,000 people. The ratio of vacancies for IT engineers is soaring. More and more companies are beginning to work hard on the composition of IT teams. Take advantage of that and start preparing the environment.

(About Science and Technology Japan Center)
In view of the importance of acquiring technical human resources in recent years, Tech Japan collaborates and cooperates with Indian Institutes of Technology (IIT*), which annually trains the world's top science students, to develop and operate Tech Japan Hub, a platform that secures digital human resources.
Currently, Tech Japan Hub has more than 7,000 IIT HR data two years after its launch, and has become a platform used by more than one-third of job-seeking students in the seven IIT universities that provide the service.
Through this platform, Japanese companies can easily apply to universities for recruitment – direct recruitment, posting content, and one-stop selection.
High-tech talent students recruited through the Tech Japan Hub are expected to become direct contributors to the company's digital business by cultivating leadership talents from IITs and others. In addition, the acceptance rate of job opportunities offered by enterprises is high (92.3% in 2022), and mutual understanding is progressing during the trial period, which is directly related to recruitment.
・Direct employment trial case
Students with backgrounds in web development, artificial intelligence, data science, etc. participate in the following trial cases.
①Financial IT start-up company A
Collaborate with full-time staff to develop smartphone apps, front-end and back-end
(2) Robot manufacturer B
Assemble project teams and use your programming skills for image processing, data problem solving, signal processing, embedded control, robotic control, front-end development and artificial intelligence processing.
(3) Machinery Trading Company C
– Create and implement technical specifications for UI/UX and backend
– Development, construction, testing and maintenance of architectures for large-scale data processing using databases
– Design and development of new services and integration with existing web services
– Rust detection on images and videos by extending and enhancing existing models and linking with different AI techniques
④Company D in the construction industry
After inputting industry structure and business, participate in web service UI/UX improvement and system development while listening to stakeholder opinions.
(About Tech Japan)
Tech Japan is a human resources technology venture capital company specializing in the development of a recruitment platform business for high-skilled Indian human resources in the technical field. Its mission is to "accelerate digitalization through the power of diversity and create a prosperous society." Continuing to hold "India-Japan Resettlement Working Group" meetings with the Ministry of Economy, Trade and Industry and the Indian Embassy in Japan, and signed a Memorandum of Understanding (MoU) with the Indian Institute of Technology (IIT) in 2019 Hyderabad is the first in the world for Japan Businesses provide a one-stop dashboard for recruiting IIT students to IIT college career sectors (900% growth).
Through this dashboard, Japanese companies will be able to streamline the process of applying to IITs for fresh graduates and selection through the internship (trial directly related to recruitment) process, and will be able to compare and provide detailed information on the developmental achievements of the students.
In this context, Tech Japan has India's advanced digital human resources database, mainly from IIT, including graduates of major Indian universities such as IIM (Indian Institute of Management). For major companies, we can provide digital human resources for India contribute to construction. We can also introduce global organizations and DX human resources to Japanese companies, and support innovation strategy construction and R&D utilizing India.
https://jp.techjapan.work/