Singapore
Image: Cherry Blossoms in Singapore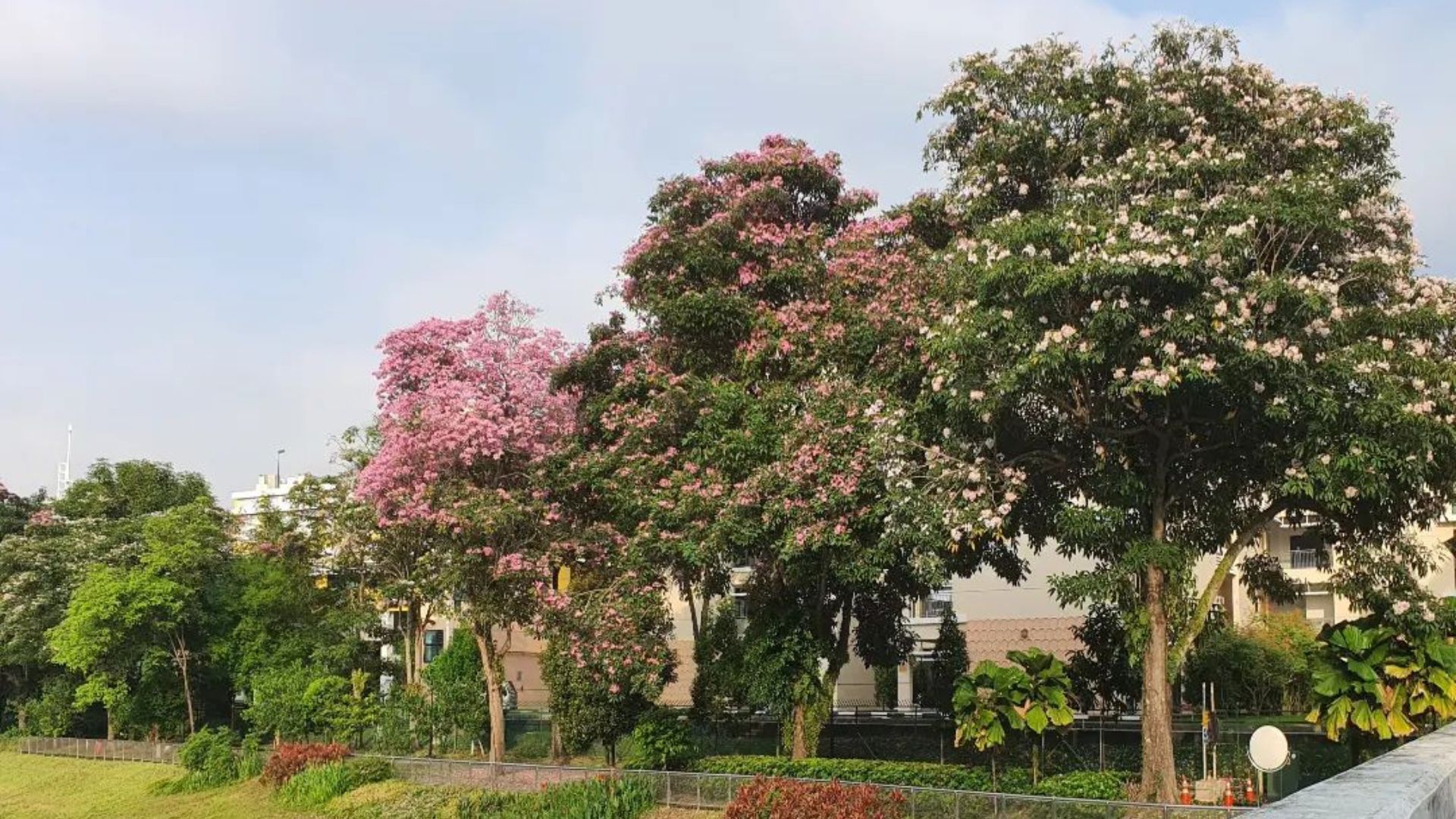 You don't need to travel to Japan to experience the world-famous cherry blossoms. Pink and white flowers are once again descending on Singapore, bringing the city to life with their vibrant colors, just like cherry blossoms.
While the flowers look like Japanese cherry blossoms, this magical phenomenon that takes place in the Lion City is thanks to trumpet trees. These Singapore 'cherry blossom' trees produce trumpet-shaped flowers with five petals in delicate shades of pink and white. These trees can usually grow to a height of 18 to 35 meters.
Also known as Pink Poui, they bloomed after a period of hot and dry weather in Singapore as rainfall cooled the island. Due to the recent rains on the island, the trumpet tree has bloomed again, and has sprinkled the city-state with these beautiful flowers. When in bloom, these floral wonders captivate onlookers with their grace and delicate allure. They graced the city-state for days before withering gently and falling gracefully to the ground, forming a pink and white carpet under the trees.
When does the "Sakura" bloom in Singapore?
According to the Singapore National Parks Board, Singapore's "cherry blossom" season occurs twice a year, usually between March-April and August-September. You can find these trees in streets and parks.
Catch the trumpet trees in Singapore when they are in bloom and witness the beauty of these pink and white blooms before they wilt and disappear the next season.
Hero and feature image credit: singapore.sky/Instagram
Related: Singapore Travel Guide: Things to See and Do in the Lion City