Indonesia
I Went On A Luxury Trip To Indonesia Under ₹50,000 And Here's How I Did It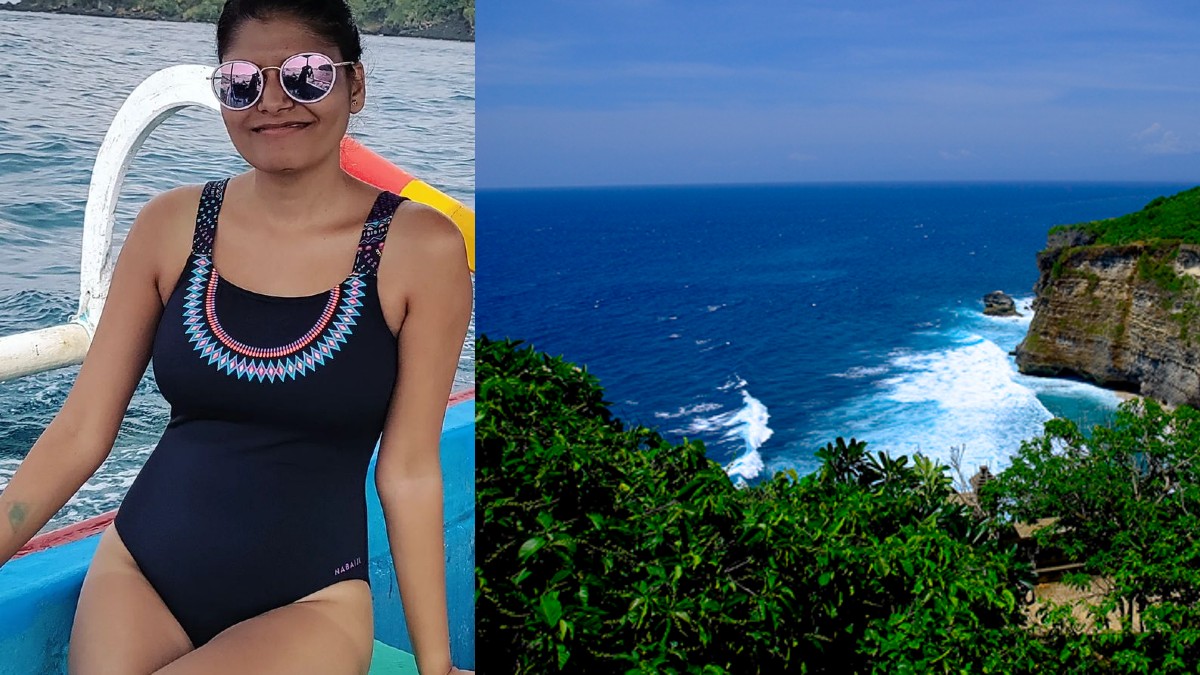 Taking a flight from India to Indonesia is a bit embarrassing for me. You ask me why? Because I was the only solo passenger on the entire flight! I was serious. The flight attendant told me that the other passengers were either newlyweds or groups. I could easily believe her because Bali is one of the favorite honeymoon destinations for Indians. Plus, you can enjoy a luxurious vacation in the province without spending a fortune. That's why tour groups (mostly friends) travel there. But honestly, I wouldn't mind traveling alone to one of the most romantic destinations in the world. Why couples should have fun! !
Bali – it's not a place; it's magic! Its people are awesome. They are friendly and very welcoming. They will do their best to help you. A blessing when traveling alone, right? Without a doubt, Bali has a place in my favorites list. But my journey didn't end there. I went further to explore Jakarta, one of the most underrated cities in the travel blogger world. Well, I managed to find a soft spot for the capital.
Affectionately known as the "Equator's Emerald," Indonesia is home to more than 17,000 islands from Southeast Asia to Oceania. You are just spoiled for choice! There is no doubt that this country will amaze you with a million things.
let's start!
Top Attractions in Indonesia
1. Bali Swing
Tickets: Rp. 3,50,000 (1900 INR)
'Touching the sky' was on my bucket list for a long time and I finally ticked it off in Indonesia when I went to Bali swing. Soaring high above the lush green rice fields and river, I felt like I was touching the sky. There are so many swings in Bali, I chose to go to the original one, which is also considered the best. Located in Ubud, the photos taken here are gorgeous. I can assure you that!
Like me, if you're looking for the freedom, adrenaline rush, and the thrill of swinging in the trees, this place is for you. There are various swings of different heights, all with stunning views overlooking the river and tropical plants.
2. Ubud Monkey Forest
Tickets: Rp. 80,000 (450 INR)
Three years ago, a monkey bit me. That too, on my birthday! Since then, I have developed a strong fear of monkeys. But when I learned about this sanctuary with over 1,000 Balinese long-tailed macaques surrounding you, I thought maybe this was a great opportunity to overcome my phobia. So, I went there and I love this place to say the least! I got the monkey close to me and sat on my shoulder (I still don't know how I did it). The best part was that with the help of the forest staff, I got the famous "monkey selfie" here.
If you are a nature lover, include this unique place in your itinerary, because in addition to spending time with monkeys, you can see 186 species of trees in the 12.5 hectares of forest.
Also read: Tax free in Indonesia with this new digital nomad visa
3. Tegenungan Waterfall
Tickets: Rp. 20,000 (100 INR)
With picturesque views in a hidden space in Bali, this waterfall is a must-see when you're in Indonesia. This treasure is located in the tropical jungle, so you are surrounded by lush greenery on all sides. The waterfall cascading down from a height of almost 25 meters is breathtaking. There is a wide pond at the bottom where you can swim or soak your feet. I went there at night and had the pleasure of witnessing such a beautiful sunset!
4. Tegalalang Rice Terraces
When I thought it couldn't get any better, Bali surprised me with this UNESCO World Heritage Site, the greenest part of Bali. This rice terrace is a series of beautifully arranged rice fields that follow the traditional Balinese irrigation system. The valley offers excellent views of the surrounding green landscape.
The first thing I did when I got there was the view from above. Then I decided to climb down the elevation and I had to cross a creek first. While climbing down and exploring the area further, I could find many incredible photo spots. After all, Tegalalang Rice Fields is one of the three most stunning terraced landscapes in Ubud!
Also Read: 5 Most Famous Places For First Time Visitors In Indonesia
5. Scuba diving
2 dives (Rp. 18,50,000) plus rental of camera (Rp. 5,00,000): Rp. 23,50,000 (12,400 INR)
The marine life in Bali is the best I have ever seen! In Bali, scuba diving is something you shouldn't miss at all costs. I did two dives in Padangbai, a coastal town in eastern Bali. I booked my dive at the PADI 5 star facility Scuba Duba Doo Dive Center. I went to a depth of 55 feet and was underwater for over 1 hour. Aside from spotting stingrays, goby, clownfish (nemo), starfish, oriental sweetmouth, trumpet fish, and more, I was amazed by the coral. I have never seen such colorful underwater life! Corals are so bright and colorful that they look artificial. How can there be such a beautiful thing!
No words or pictures can attest to my diving experience. If you want to teleport yourself to another world and see the magic, this is something you have to feel for yourself. Thank me later!
6. Beach Walk
This is a chic open-air shopping mall with popular international chains, restaurants and a central garden. If you are in Kuta, go check it out. One store you should go to is Candylicious. It's a big, colorful room filled with tons of sweets and tons of cute things like notepads, fridge magnets, bags, and stationery.
ALSO READ: Indonesia changes capital from Jakarta to Nusantara; here's why
7. Old Jakarta
I wasn't limited to my trip to Bali, I set aside a few days to explore Jakarta. I fell in love with Kota Tua (also known as Old Town). This is a lovely little place in "J-Town" that exudes a European vibe. I was greeted by old colonial buildings, museums, open-air cafes, Dutch buildings, people in charming costumes (take a photo with them), kids on bright bikes and pink flower hats, artists, and yes, very friendly cat!
The best part was that the "Working Class Festival" was being held when I went and the whole place was in full swing. I am always lucky when I travel!
How much did it cost me to go to Indonesia alone?
dormitory
INR 2,000 per night for these 4 star hotels in Bali and Jakarta:
Alam Kul Kul Boutique Resort

Grand Chocolo Hotel Jakarta
flight
INR 20,000 for three flights in total
scuba diving
12,400 INR
tickets
2,500 INR
Including transportation, food, shopping etc, I spent around 50,000 rupees on this luxury trip. its not bad, right!
Here's a glimpse of my solo trip to Indonesia:
I hope this Indonesia travel guide will help you plan a wonderful trip to these islands.
Have a great trip!