Vietnam
Hybrid Technologies Vietnam Co., Ltd. Holds "Python Training Class" at Da Nang University of Science and Technology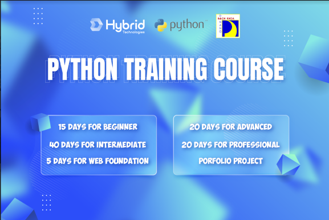 In order to solve the chronic shortage of IT talents in Japan, we are using Vietnamese engineers for offshore development. Since the government announced the "National Digital Transformation (DX) Plan to 2025 and Policy to 2023" in 2020, Vietnam has been promoting DX nationwide. This is a country that has received much attention in the field of DX, such as "Japan"-Vietnam Digital Transformation Initiative".
We are cooperating with local universities to cultivate and secure excellent human resources in Vietnam. In September 2022, Da Nang University and Polytechnic University reached an agreement on human resource development and recruitment cooperation in support of student training activities, cooperation in scientific research and technology transfer, and acceptance of student internships and cooperation. New students, sign a memorandum of understanding.
As part of this event, we held a "Python Workshop" for students of Da Nang University and University of Science and Technology. This training course provides students with 100 hands-on Python exercises over a 6-month period. More than 60 third- and fourth-year students from the Department of Information Technology of Da Nang Technological University participated in the first session and learned everything from Python logic to large-scale development and implementation.
In addition, we visited the Da Nang office for the students who participated in the program. We provide a description of the company and information about the job openings and give them the opportunity to learn more about our company.
Through this initiative, we were able to build a relationship between the company and the university in terms of human resource development and recruitment, and we will increase our interest in students by further collaborating with universities. In the future, we will continue to deepen cooperation with more universities, ensure and train excellent engineers, and with the vision of "walking with you, new horizons", we will continue to see new landscapes and expand our business.
■ Voices of participating students
When we asked the students who took this course about their impressions, more than 90% of the students were satisfied. In addition, although 54.6% of the participants knew about our company from the beginning, we let other people know about our company through this course.
A lot of reasons for taking this course was that it was a great opportunity to learn Python and they were interested in our company. When asked what they value when choosing a place to work, they look for skills that can be improved, access to cutting-edge technology, and being around mentors who can graciously teach them. Many people they have a lot of questions and are focused on improving their skills, so I think this course is a great opportunity for them.
As for their expectations for the future, there are a lot of ambitious voices saying that they want to learn other languages, learn more advanced things, and we will make every effort to meet their expectations.
Why should I take the "Python Workshop"?
・I want to engage in a job related to Python in the future, and learning new technologies of Python in this course will help me find a job.
Because I think I'm going to survive.
・Because I was introduced by a respected teacher.
・I was invited by a friend to study.
・Hybrid technology I want to work in the future,
because i want to participate
・Because it is a joint course with a company, I think I can acquire practical knowledge that is different from the theoretical content I studied at university.
I am very interested.
・I want to be an engineer specializing in Python in the future, so I think the free Python course is a great opportunity.
treasure.
what will happen in the future
・Courses to acquire practical skills.
・This course offers many practical opportunities and can be taught by many experienced people.
・A course where you can learn not only Python but also other languages ​​such as ML and Django at a high level.
・Based on a real project, what needs to be learned in a project and what must be done to do well
A course that makes you understand what you have to do.
• Deeper, more advanced machine learning and networking courses.
Lessons on coding sharing tools and improving your coding skills.
・Offline courses.
(Da Nang University/University of Science and Technology)
Location: Danan City, Lien Chieu District, Nguyen Luong Bang Tongri 54
Representative (senior): Doan Quang Vinh
Phone number: 0236-3842-308

President and CEO Zhang Bangmin
(Overview of Hybrid Technologies Co., Ltd.)
Location: Strawberry Shinkawa Building 5F, 2-22-1 Shinkawa, Chuo-ku, Tokyo
Chairman and representative director: Zhang Bangmin
Capital: 893,343,000 yen (May 31, 2022)
Business Description: Hybrid Services
URL: https://hybrid-technologies.co.jp/
IR website: https://hybrid-technologies.co.jp/ir/
■What is the "hybrid service" provided by Hybrid Technologies?
The service we provide is a "hybrid service" that combines Japanese and Vietnamese resources to promote DX from both the business and technical aspects of the client. In the hybrid service, the rich experience of the Japanese Prime Minister and the Vietnamese Prime Minister as the communication intermediary avoids the communication differences that tend to occur in traditional offshore services. In the actual service design phase, we provide UI/UX design through UCD (creating a design interface based on how users actually use the service), and in the implementation phase, we incorporate agile scrum development into planning and development. Through repetition, testing, and release, we achieve high-quality and rapid development. In this way, we contribute to our customers by providing one-stop services from service design to enhancement.
●Mixed service concept map