Thailand
How to Replicate Shehnaaz Gill's Vacation Wardrobe, Keeping Everything Easy and Personal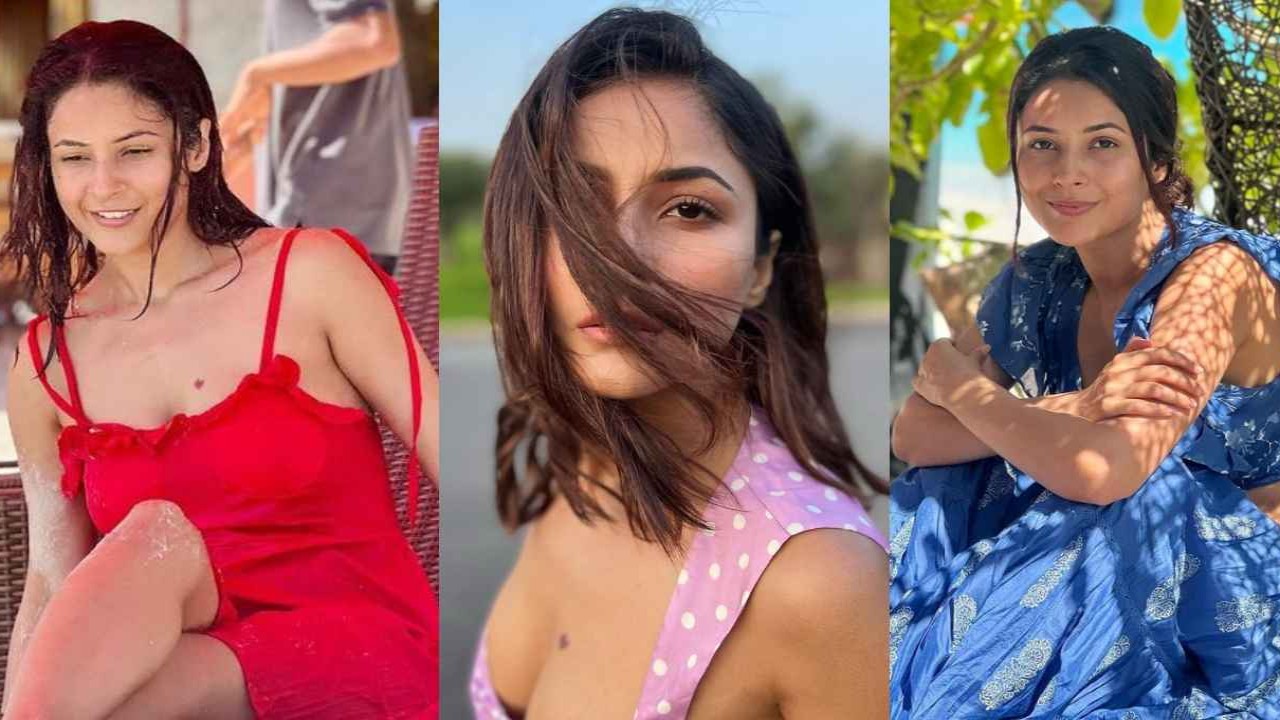 Shehnaaz Gill is a popular Indian actress and social media sensation who stands out for her impeccable fashion choices. Whether on vacation or an event, she knows how to combine style and comfort with ease. She's been to a couple of vacation spots recently and has posted photos of them, leaving her fans and followers enamored with her sleek and elegant resort outfit choices.
So why don't we get up, get up close and explore six examples of Shehnaaz Gill wowing us with her resort looks?
6 Times Shehnaaz Gill's Resort Style Inspired Us
When Shanaz Gill traveled to Italy, she dressed casually in a red button-down top paired with blue denim shorts and elegant red strappy sandals to complete the look. She also paired it with simple teardrop earrings, which added a fun touch to the ensemble. She also keeps her hair, showing off her natural beauty. Doesn't she look pretty?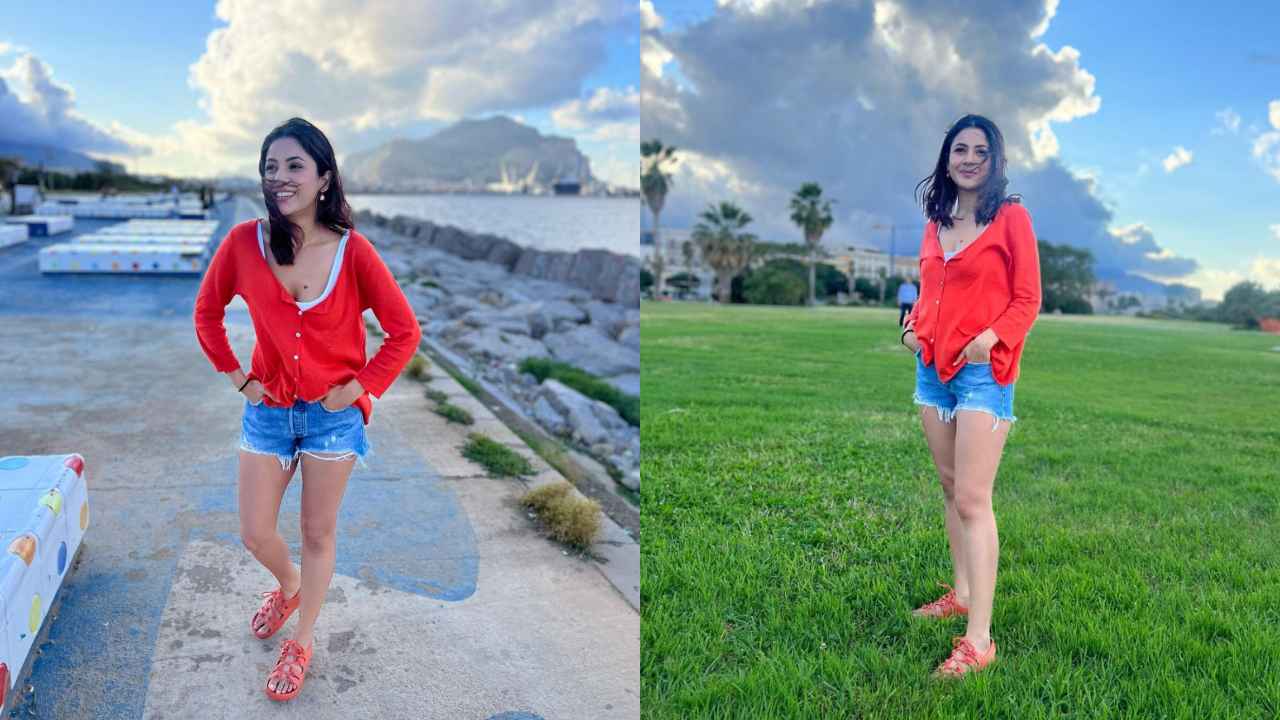 On a recent trip to Thailand, Shehnaaz wore a slouchy black graphic T-shirt tucked into light blue straight-leg jeans that fold up at the bottom and paired them with white Nike India sneakers. She also tied her hair into a bun to show off her natural beauty with no makeup. Doesn't she look great?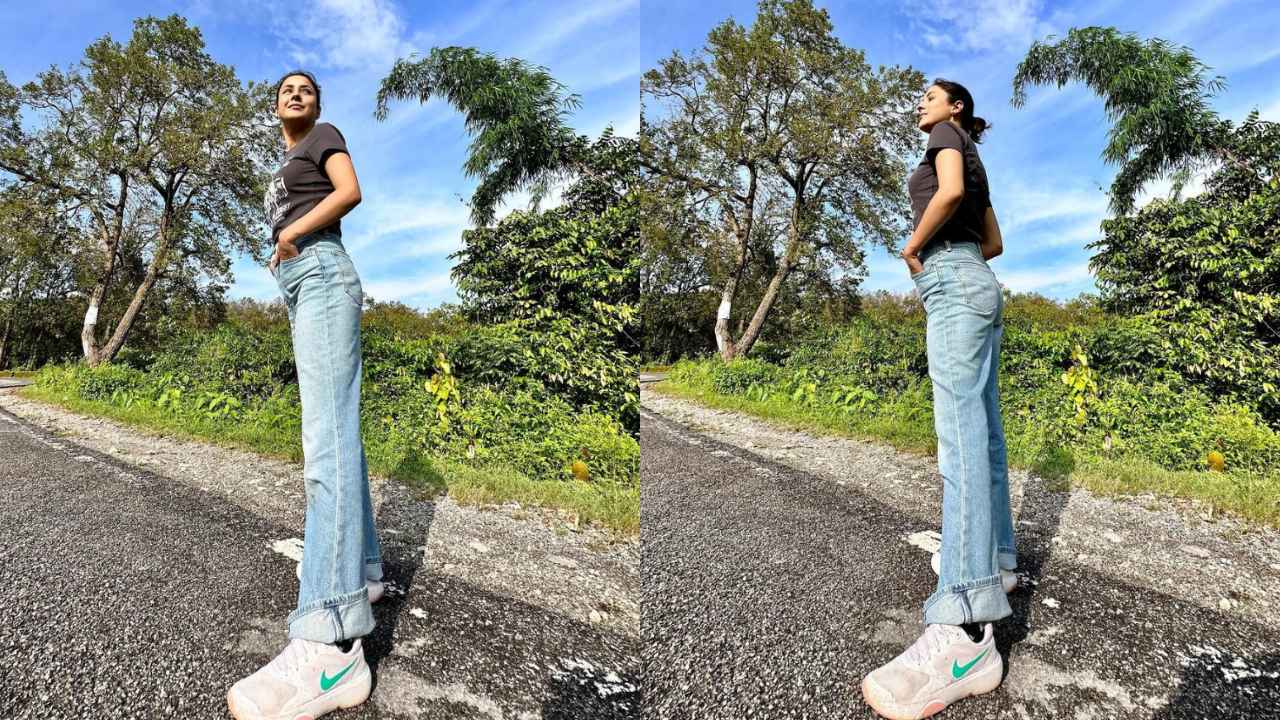 Shehnaaz combined the allure of denim with cropped tops for an effortless denim look in her latest resort look. She teamed it with a black long-sleeved crop top, black distressed shorts, casual black sandals and dark sunglasses. The garment flatters her figure while offering maximum comfort, making it ideal for exploring new destinations or just lounging at the beach. Doesn't she look charming?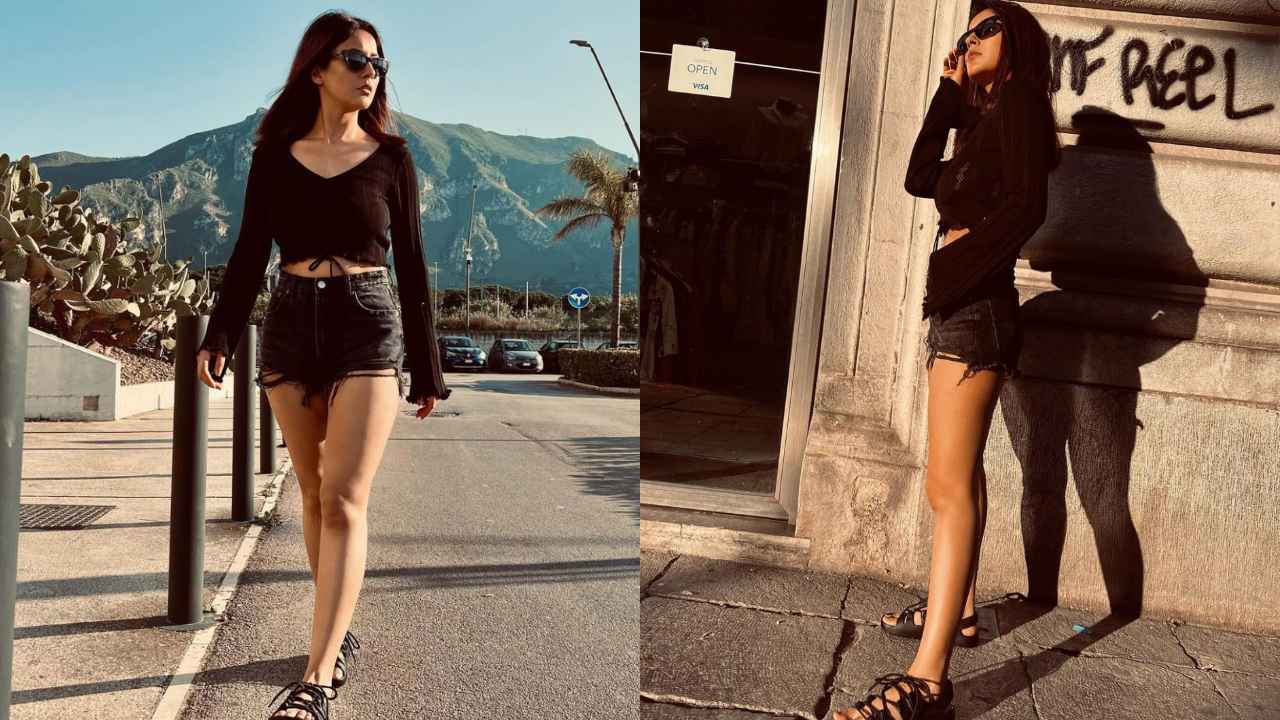 Another vacation look that had us swooning was Shehnaaz in a vibrant polka-dotted baby pink sundress. The elegant pattern complements her cheerful personality, while the flowy silhouette adds a relaxed element. She completed the look with some subtle makeup, embodying the perfect summer vacation look. Doesn't she look pretty?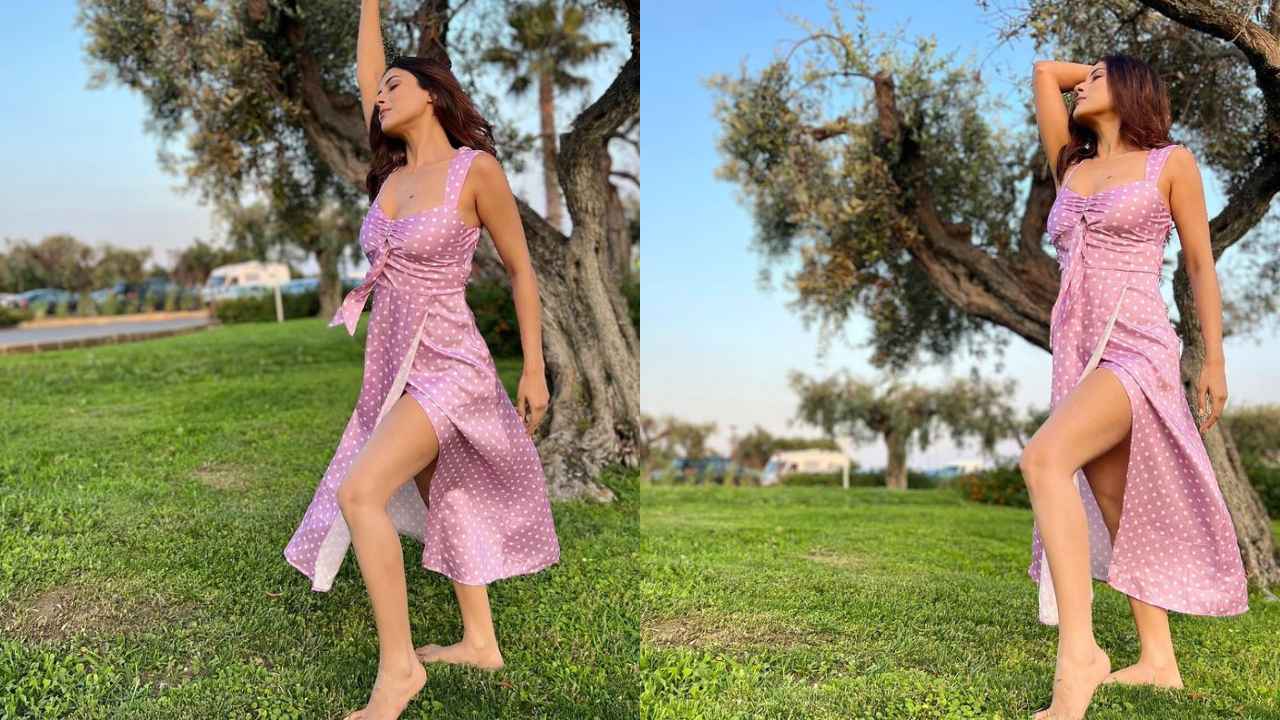 In another Instagram post from her beach vacation, Shehnaaz showed off her flair for mixing and matching. She opted for a blue floral-print crop top with ruffles and paired it with a flowing skirt in pastel shades for a sophisticated vibe. This look is a great example of how to stay chic and coordinated while on vacation. Doesn't she look amazing?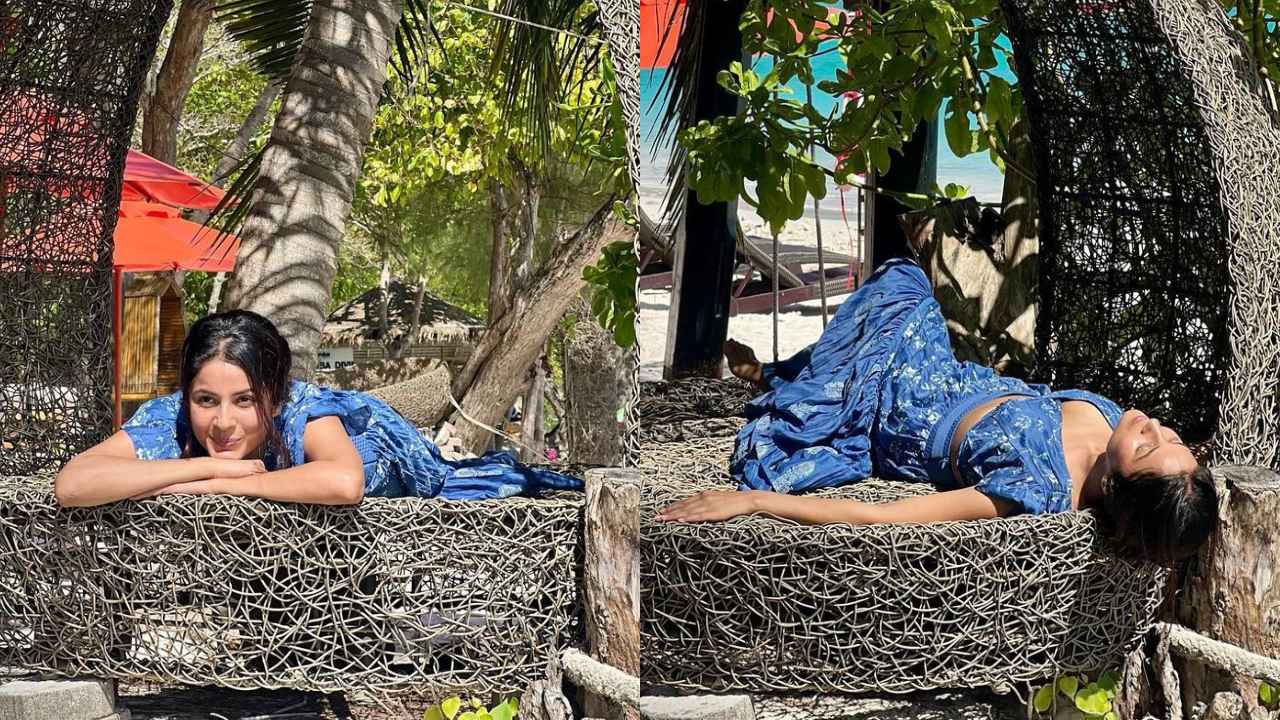 In photos from her recent vacation in Phuket, Thailand, Chenaz immediately caught our attention in a chic mini dress look. She paired it with an elegant red dress with spaghetti suspenders, a plunging V neckline and ties for a laid-back yet chic vibe. With minimal accessories and a natural makeup look, she effortlessly pulls off a casual resort look. We're obsessed with this one.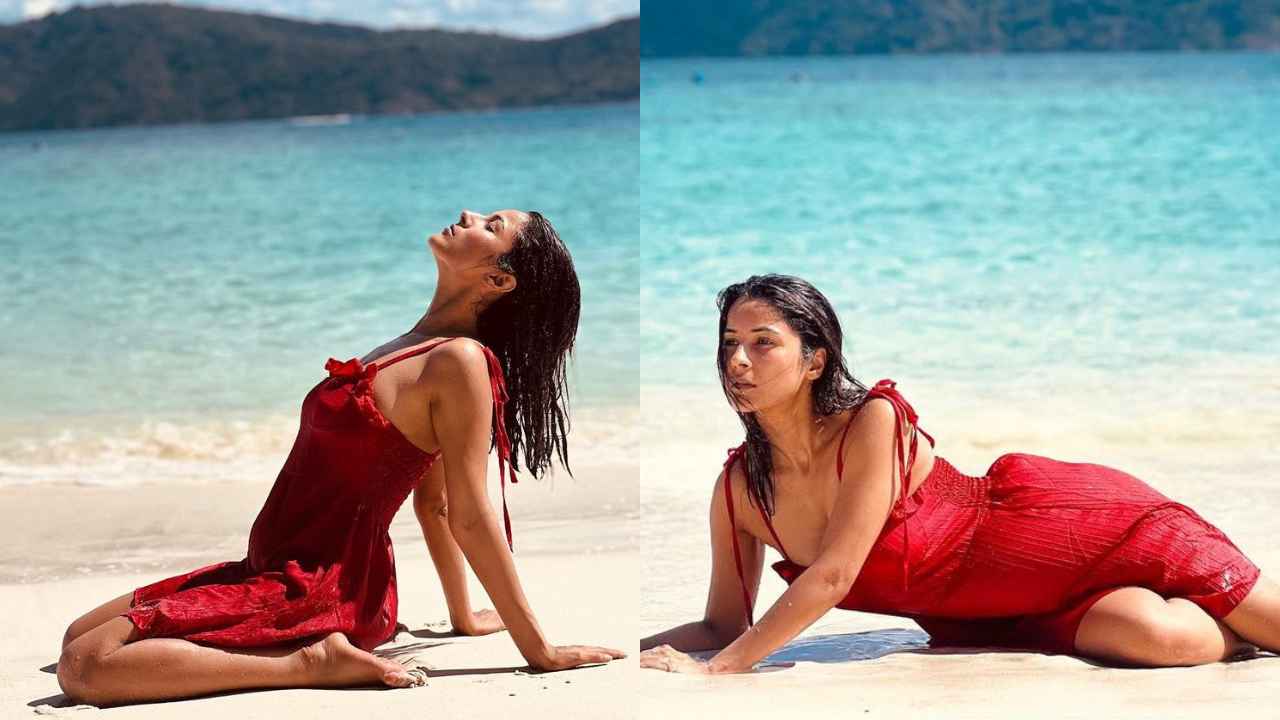 Shehnaaz Gill's resort looks include denim separates, sundresses and suits that wow us with her effortless style and glamour. Whether she's opting for denim on denim, embracing a vibrant sundress, or showing off her coordinating skills with a suit, Shehnaaz never fails to impress. Her ability to blend style and comfort serves as an inspiration for fashion lovers looking to create lasting impact with casual resort looks. So next time you're planning your vacation wardrobe, take a cue from Shehnaaz Gill's fashion books and embrace the perfect blend of comfort and elegance.
So, which of these outfits is your favorite? Share your thoughts and opinions with us by leaving a comment below.
Also read: How to wear it: Like Ranveer Singh in wide-leg pants, an elegant collared blazer and accessories