Indonesia
Hortaleza opens new resort with brewery in Tagaytay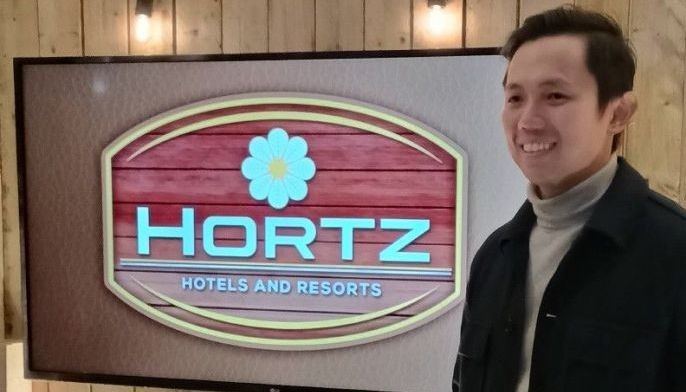 Hotz Hotel, formerly known as Bali Village, is a large hotel set in pocket gardens and extensive greenery.
MANILA, Philippines – With summer on the horizon, vacationers and weekenders are sure to head to Tagaytay in search of cooler climates.
Even at this early hour, lovers of the wind and the outdoors flock to the city overlooking Taal Volcano.
So, on a cloudy weekday, we found ourselves transported up the ridge in Tagaytay to attend the third anniversary celebration of the Hortz Hotel & Resort. Hortaleza Corp.'s newly acquired and renovated hotel is known for hosting meetings and intimate gatherings.
"Despite the lack of revenue, Hortz remained fully operational during the pandemic. We acquired the property in 2019 and fully reopened in 2022. Our family frequented Tagaytay, especially when we were young. From business From that point of view, we believe in Tagaytay. And Hortz will give us the opportunity to innovate and offer new things here," Luxnest director Alfonso Iñigo Hortaleza said in an interview with the media during a brief celebration. Luxnest Corp. is the owner/operator of Hortz Hotels & Resorts, a Hortaleza Corporation.
Hotz Hotel, formerly known as Bali Village, is a large hotel set in pocket gardens and extensive greenery.
advertise
scroll to continue
"Hortz is a nature-type experience. We offer bungalows and villas in a garden setting. There are 41 rooms spread across nearly one hectare of land. The sleek, clean and minimal theme is inspired by Scandinavian Northwest Europe. Navia Peninsula and Japan In Asia we have hired over 100 rooms for our architecture and interiors. Our other property in the back is now developing over 100 rooms. It will also offer more open space and still Pets allowed. 101 Dalmatians welcome here," he continued.
Hortaleza Owner and CEO Rolando Hortaleza is a visionary with great marketing skills. So when Bali Village was offered to him in 2019, he simply applied his business acumen to the resort property, just as he did with Splash Corp. from the ground up.
The hotel's cozy room categories include Standard Room (two people), Superior Room (four people), Deluxe Room (six people), Family Room (10 or 12 people), Villa (14 people) and Nila Hut (19 people) . The dining concept includes a bakery, pasalubong shop and nano brewery.
Pets are allowed throughout the hotel. Not only can you bring your fur babies to the room, but you can also take them to the grocery store. "We cater for large groups such as seminars and weddings. We also have no problem with parking. The hotel's ballroom can easily accommodate 200 people with room to spare."
Tipanan Restaurant offers Filipino comfort food. Their must-try signature dish is Bulares, which are traditional Tagaytay bulalo cooked "pares" style. Then there's their creamy buco pie, which pairs perfectly with the Sagada bean brew at Facio, an open-air shop in a garden setting that also serves breakfast.
"We are proud to start a personal care business that is 100% Filipino-owned – Splash Corporation – one of the top six choices for Filipino consumers, offering Colors hair dye, Maxi-peel facial toner and Sansan Products such as cosmetics. In this case, we wanted to offer a concept of laid-back hospitality in a sophisticated and modern Filipino way. We wanted to offer a pleasant perspective that highlights the Tagaytay experience," enthuses Luxnest Director, who is also at the hotel anniversary.
Hortz Hotels & Resorts is conveniently located along the Emilio Aguinaldo Highway in the Kaybagal South area of ​​Tagaytay. For more information, simply email customerservice@hortzhotel.com. — Photo via Philstar.com/Earl DC Bracamonte
related: Checklist: 5 ways to find healing from Lent and beyond