HongKong
Hong Kong's borders are open, why don't mainland Chinese tourists enter by air?Airlines slow to add flights, airports face staffing shortages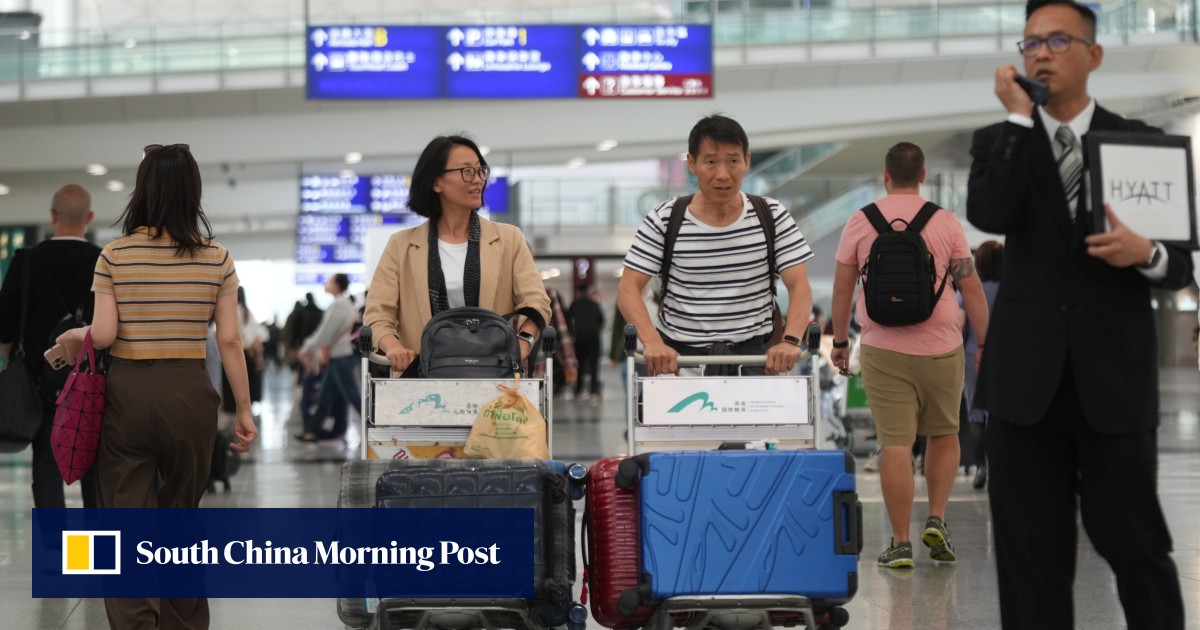 So far, the recovery of air travel between Hong Kong and the mainland has been slower than expected, said IATA Passenger Agents Association President Tam Kwong Shun.
"A big factor is that we are currently only able to provide very small ground handling at the airport due to lack of staff," he said.
He added that some passengers flew to Shenzhen or even Guangzhou first, and then took other transportation such as coaches or high-speed trains to Hong Kong.
Hong Kong recovery
On January 8, cross-border travel without quarantine was realized for the first time in three years, but restrictions such as the need for a new crown virus test before departure to the mainland were retained.
Airlines have been slow to resume flights to mainland destinations even as Hong Kong lifted most travel restrictions in December, lifting daily quotas for tourists and testing requirements.
Since March 15, China resumed issuing various types of visas to foreigners, effectively canceling the last major border control measure under the strict anti-epidemic policy.
Lack of flights hampers Hong Kong tourism recovery, experts say
The airline trade body, the International Air Transport Association (IATA), said this explained airlines' hesitancy to increase flights to the mainland amid uncertain demand.
"Airlines need time to bring long-grounded planes back into service, increase manpower, resources and training, and manage passenger handling contracts and arrangements," said Xie Xingquan, the association's vice president for North Asia.
Joanna Lu, head of Asia consulting at Ascend by Cirium, said that given China's huge outbound tourism market, inbound traffic from the mainland is crucial not only to Hong Kong, but to the entire Asia-Pacific region.
"It is crucial for Hong Kong to connect this part of its transport needs with the rest of the world and restore its hub function," she said.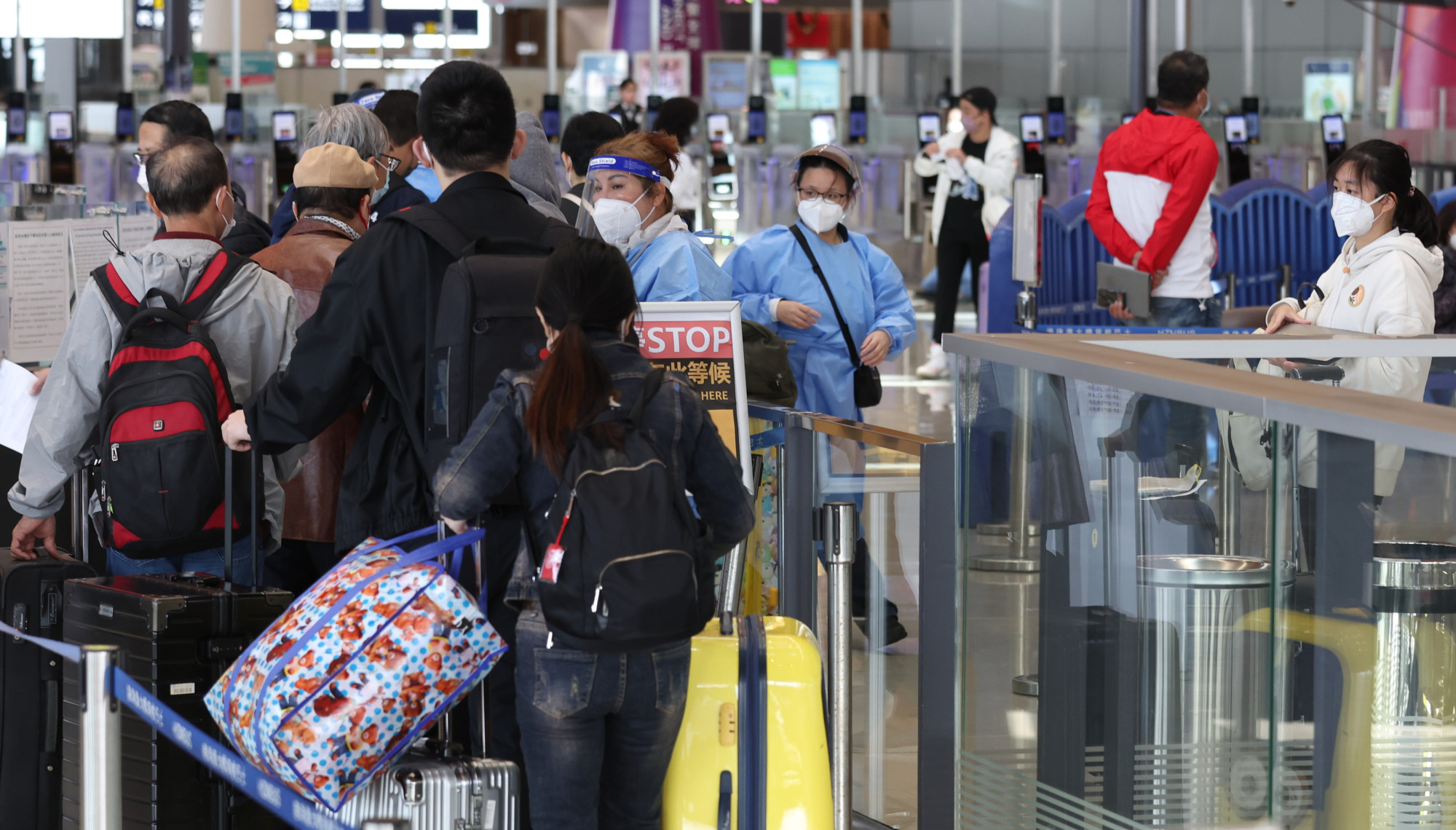 In March, mainland tourists accounted for about four-fifths of the total number of tourists visiting Hong Kong, with an average of 63,000 passengers per day.
Before the outbreak in 2019, there were about 150,000 mainland tourists every day. They accounted for nearly four-fifths of the city's 56 million visitors that year.
Hong Kong is expected to welcome its first wave of mainland tourists in the first week of April, with Tomb-sweeping Day on Wednesday and the Easter weekend from April 7-10, its first long holiday since cross-border travel fully resumed.
The Immigration Department predicts that more than four-fifths of the estimated more than 9 million incoming passengers will enter and exit Hong Kong through land border control points.
Calls to limit budget Chinese travel to Hong Kong criticized as going too far
Hong Kong's flag carrier Cathay Pacific and its low-cost carrier HK Express expect to be operating at half of their overall pre-pandemic passenger capacity by the end of March and aim to reach 70% by the end of the year.
Cathay Pacific operated more than 110 weekly round-trip flights to 15 mainland cities last month, including resuming flights to Shanghai Hongqiao Airport and Haikou.
According to Cirium, its seat capacity to the mainland has been improving since last July, but is still only about two-thirds of 2019 levels.
The top five mainland destinations from Hong Kong were Shanghai Pudong International Airport, Beijing, Hangzhou, Xiamen and Chengdu, but seat capacity at each airport fell by 40% to 78% last month compared with 2019, the report said.
According to Cirium, there were flights between Hong Kong and 21 mainland destinations last month, compared with 44 destinations in March 2019.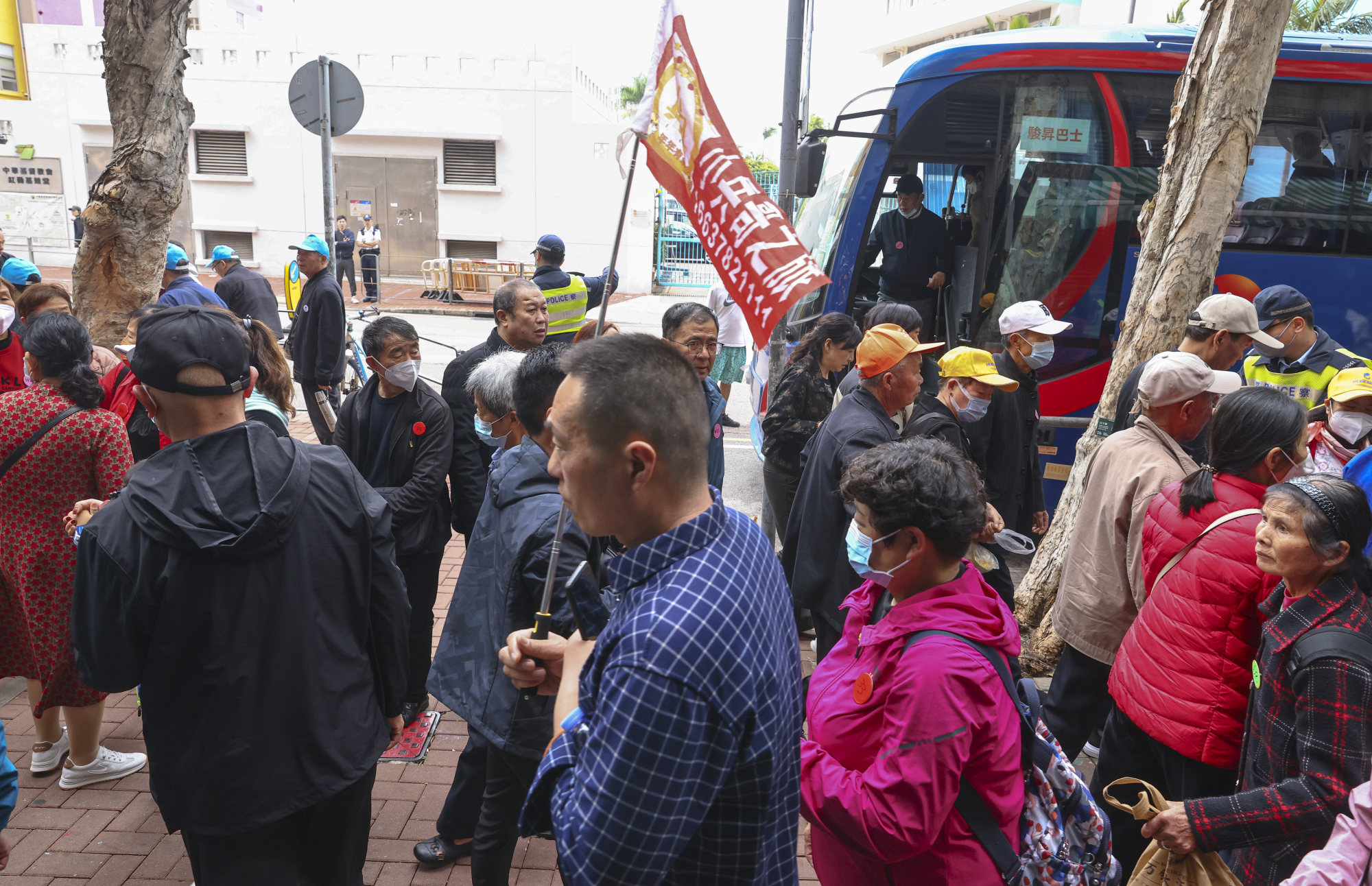 Currently, Cathay Pacific, Hong Kong Express, etc.
Hong Kong Airlines
The speed of resuming flights is slower than that of mainland airlines.
As of last month, Cathay Pacific's two airlines had resumed almost 30 percent of the flights the two airlines operated in March 2019, Cirium said, noting the regional airline
Cathay Dragon
It was axed the following year. Meanwhile, Hong Kong Airlines has resumed 25% of its operating flights.
Compared with March 2019, Air China resumed more than two-fifths of its flights to the mainland, China Eastern resumed nearly three-fifths, and China Southern resumed more than half.
In the region, Singapore recovered relatively quickly after lifting Covid-19 restrictions a year ago. There are flights between Changi Airport and 19 mainland destinations in March 2023, compared to 30 in March 2019.
More coupon discounts inject HK$20 million to boost Hong Kong tourism
Before the outbreak, China was Singapore's largest source of inbound tourists, accounting for nearly a fifth of all air passengers in 2019, said independent aviation analyst Brendan Sobie.
As of last month, the Singapore Airlines Group had resumed about 40% of its flights to China that it operated in March 2019.
Sam Ho-ki, general manager of Hong Kong-based travel booking platform Klook, said the slow resumption of flights has affected the recovery of the tourism industry.
"Because there is a cap on flights, there is a cap on the number of travelers who can book our attractions, hotels, etc.," he said.
The desire of mainlanders to travel is very obvious. From January to March this year, the number of air tickets to Hong Kong booked by mainland users on the platform has increased significantly compared with the last three months of last year.
However, so far, many visitors are not coming from outside the Bay Area due to a lack of flights. In addition, Shen said, for mainlanders in the northern region, the priority is going to Japan and Europe.