Singapore
"Hilton Singapore Orchard Hotel" accommodation report!Extraordinary hotel where you can taste famous chicken rice and trendy "Nunkatsu" – Women's Travel Press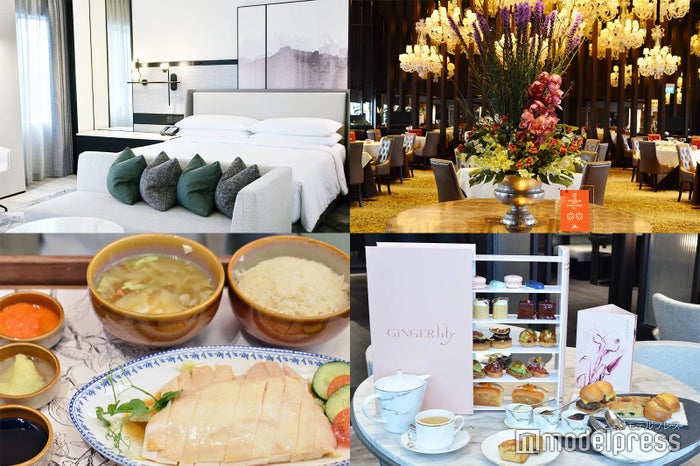 Hilton Singapore Orchard is located on Orchard Road, which runs through the heart of Singapore. Experience a hotel that is both charming in terms of accommodation and food, such as exquisite rooms overlooking the skyline, chicken rice in a long-established restaurant in Singapore, and a gorgeous afternoon tea that touches the hearts of girls. <住宿報告>
Hilton Singapore Orchard, a full-service hotel in the heart of Singapore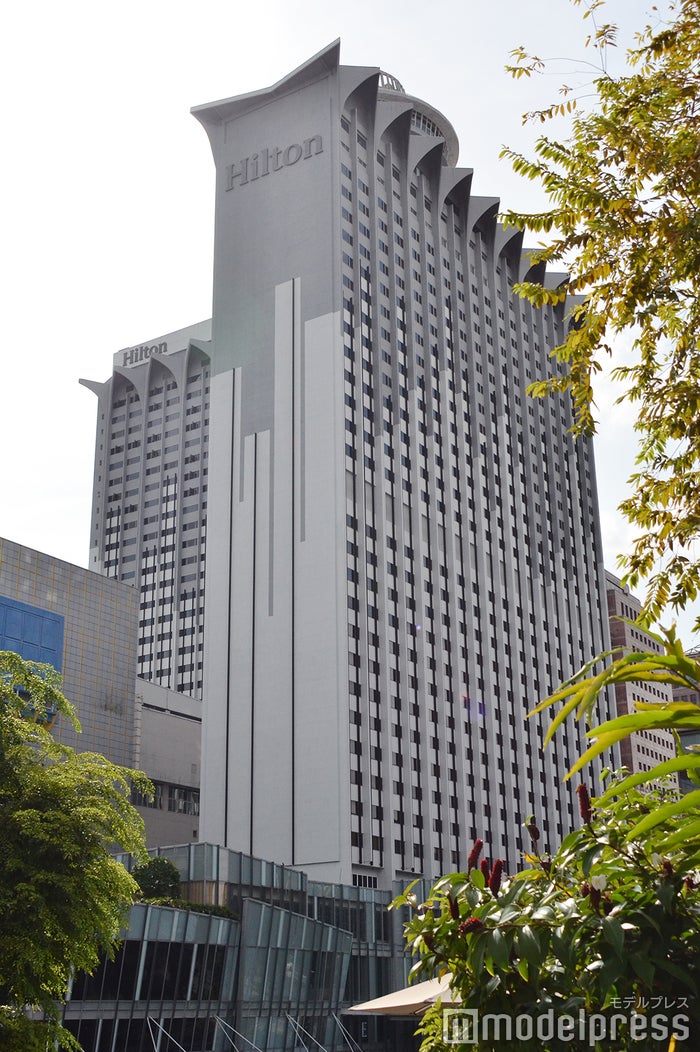 "Hilton Singapore Orchard" is one of the largest hotels in Singapore with 1,080 rooms and suites spread across two towers. The hotel will be rebranded in 2022 from its predecessor, the Mandarin Plaza Singapore.
It is about 30 minutes' drive from Singapore Changi International Airport. It is located on Orchard Road, also known as "Singapore's Ginza", so it is close to shopping spots such as large shopping malls and luxury boutiques, and there are also subway stations. It is within walking distance. This is a very convenient location for those who want to do some local shopping and sightseeing.
While rebranding and updating the former hotel, the plan appears to be to incorporate Orchard Road's history into the design. The current orchard area is a so-called big city with commercial establishments, but in colonial times there were many orchards and nutmeg plantations. The present name of the place (orchard = orchard) is also derived from there.
As such, the public areas throughout the building, including the newly renovated corridors, are designed in calming colors inspired by the soil and things of nature, taking into consideration the rich botanical character of Singapore's nature.
Modern Room with City View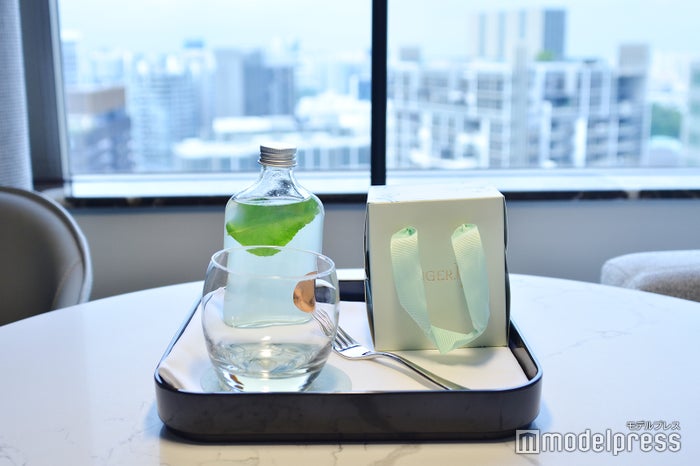 This time we stayed in the executive category room.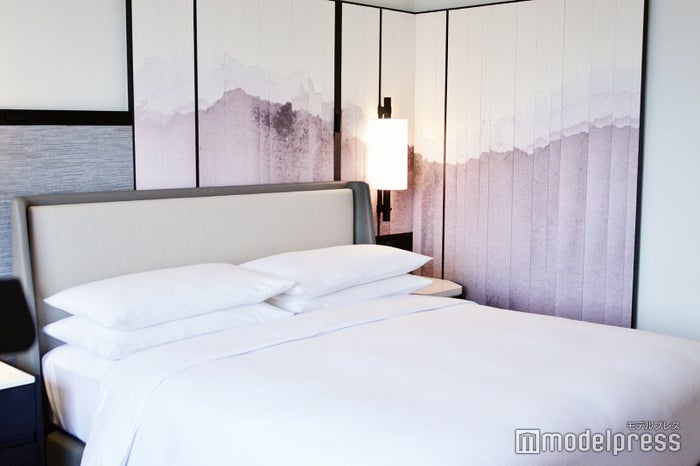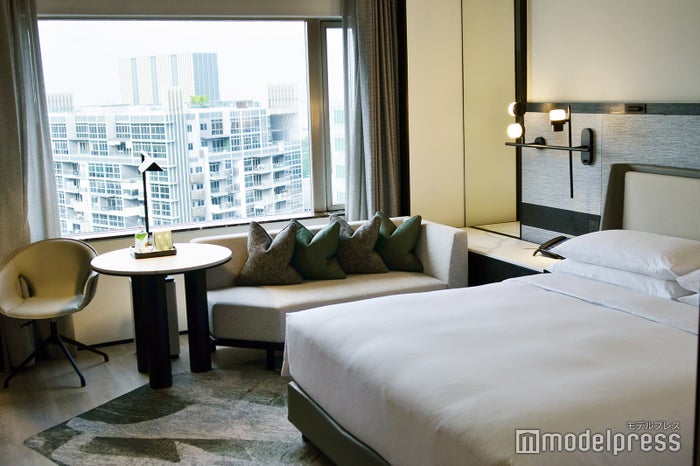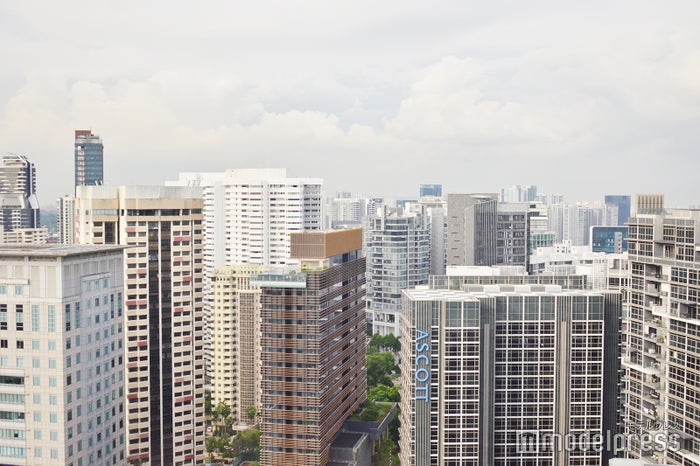 Measuring 29 square meters, high ceilings and large windows offer resort-like views of the city's skyscrapers. There is a functional desk and sofa by the window, and the design of the room makes the room feel spacious.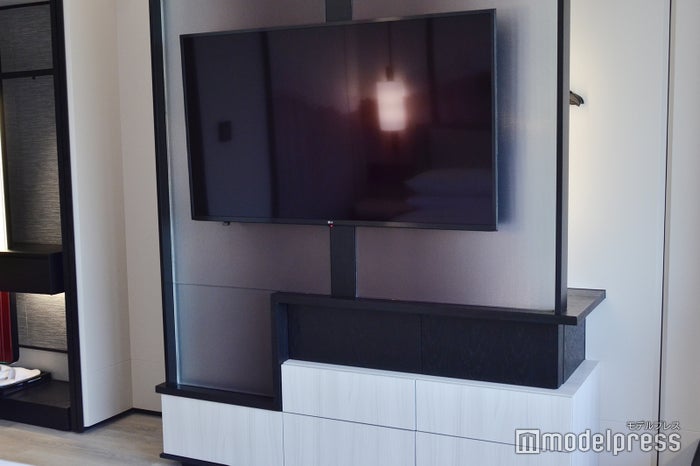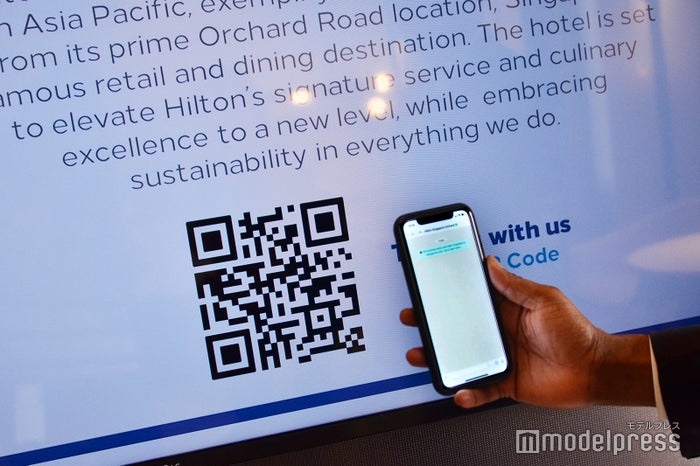 If you read the QR code on the Smart TV and activate the chat service, you can request room service or supplement or add amenities in your native language.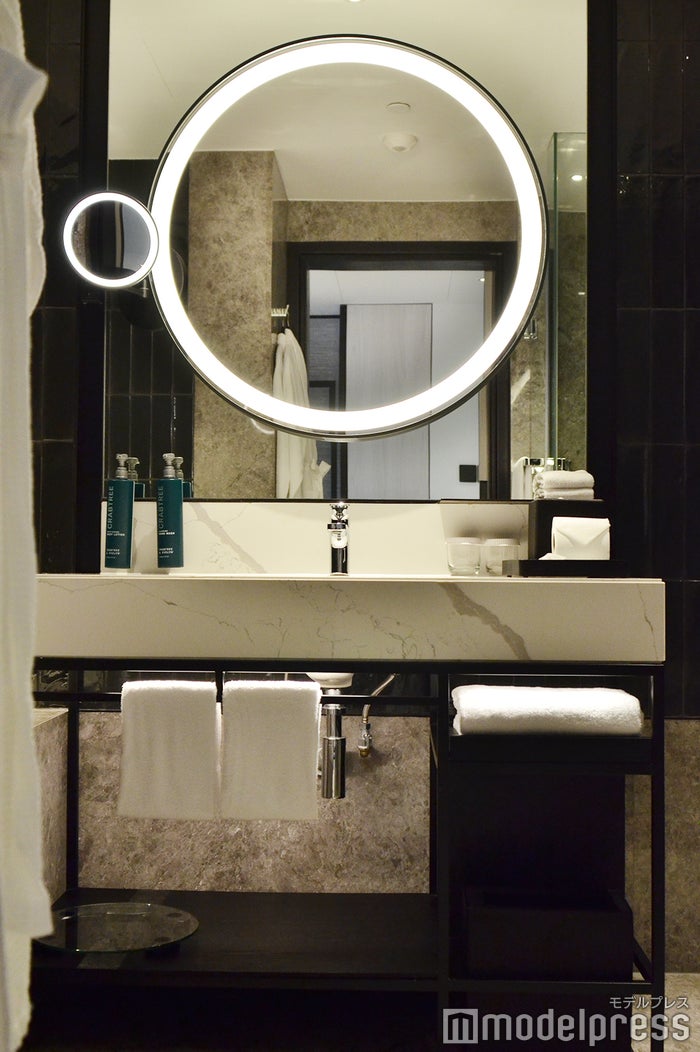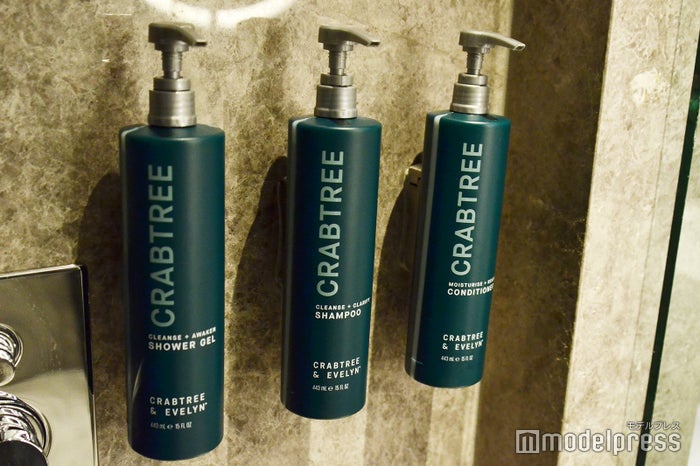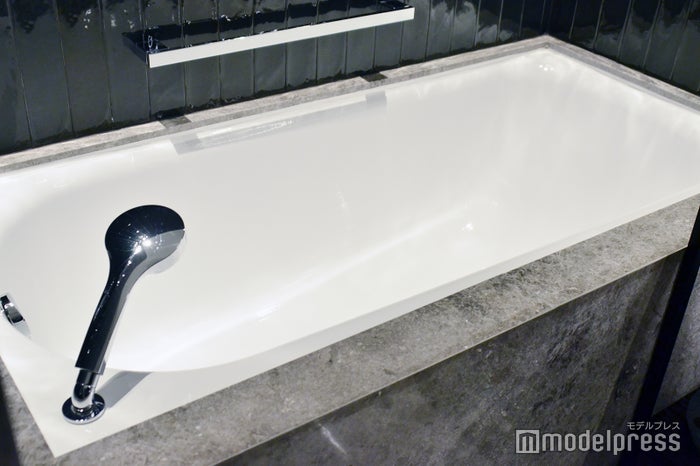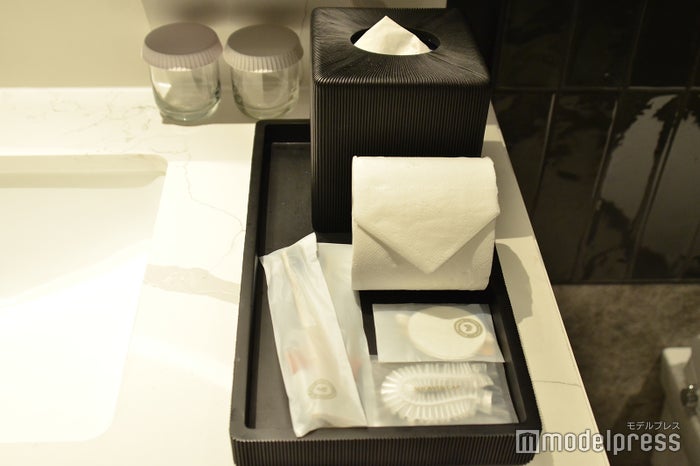 The bathroom facilities are complete, such as shampoo, shower gel, bathrobe, hair dryer, etc. It is also nice to have a big bathtub, where you can relax even in a foreign country.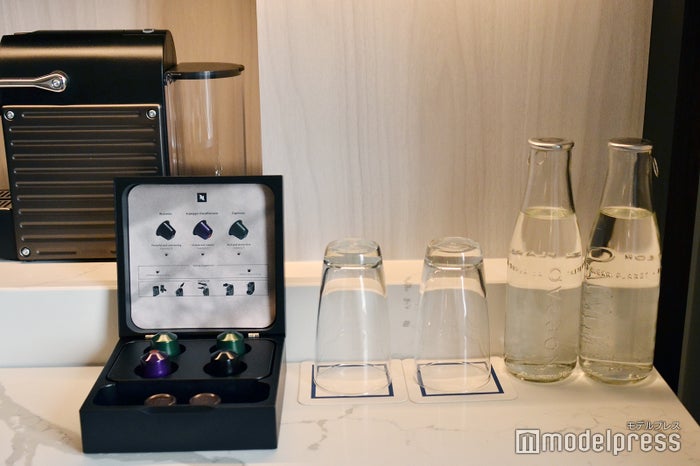 Hilton Singapore Orchard aims to be a zero single-use plastic hotel and was the first hotel in Singapore to use bottled water (and cardboard boxes for some rooms). All rooms are equipped with air conditioning and lighting with motion sensors for a balance of comfort and energy efficiency.
In addition, Hilton's global corporate responsibility strategy "Travel with Purpose" (efforts to contribute to the environment and local communities can also be seen everywhere.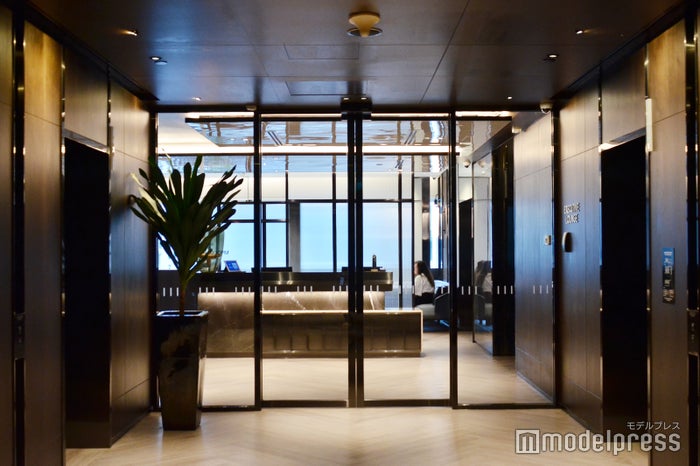 Guests staying in executive rooms or suite rooms can use the executive lounge for free.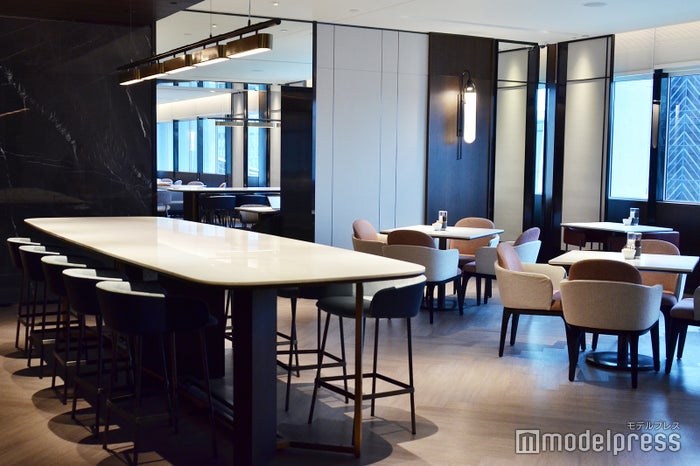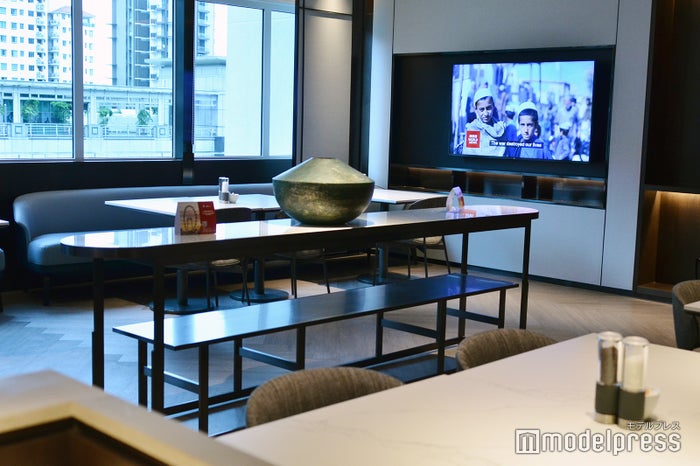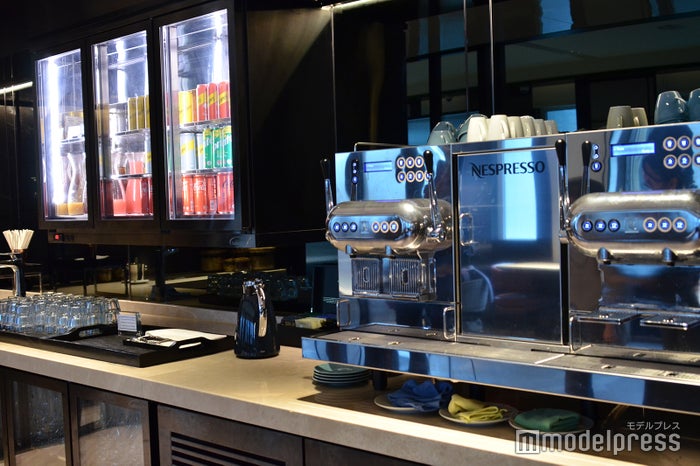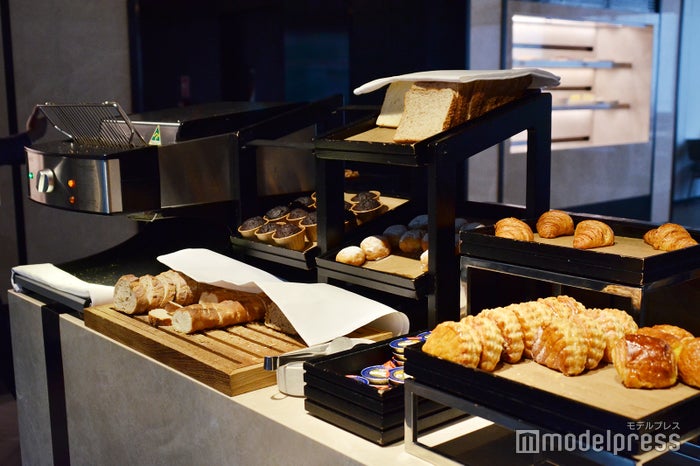 This executive lounge is said to be the largest among Hilton hotels in Southeast Asia. Bread, Chinese side dishes and desserts are provided during breakfast and cafe hours, and beverages including alcohol are provided during bar hours.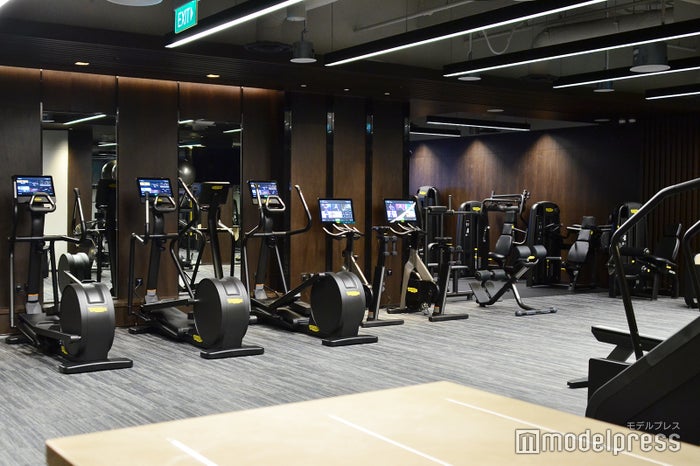 The fitness center located on the same floor as the executive lounge is open 24 hours a day. Fast-paced BGM playback, equipped with a variety of training equipment, so that you can enjoy the fun of exercising while traveling.
By the way, if guests have needs, "Hilton Singapore Orchard Hotel" can help arrange yoga classes (the price depends on the number of groups).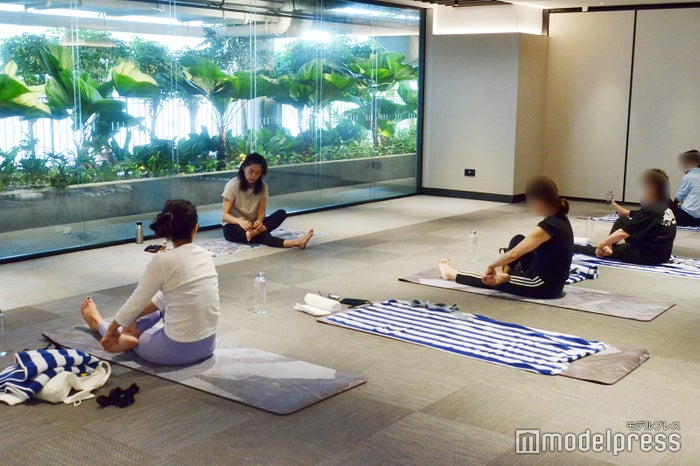 This time, under the guidance of a Japanese coach, I experienced the early morning pelvic correction class. By relaxing muscles and adjusting the balance between the left and right sides of the body, the class will make you aware of habits that you didn't realize have taken root in your body. Courses are reserved in advance, and the level is negotiable.
Enjoy Singapore's Famous Chicken Rice at Chatterbox
The hotel is also home to Chatterbox Restaurant, known for sublimating Singapore's signature dish, chicken rice, into sophisticated hotel-style dining.
Since its establishment in 1971, it has been loved by locals and tourists for its high-quality taste and long history.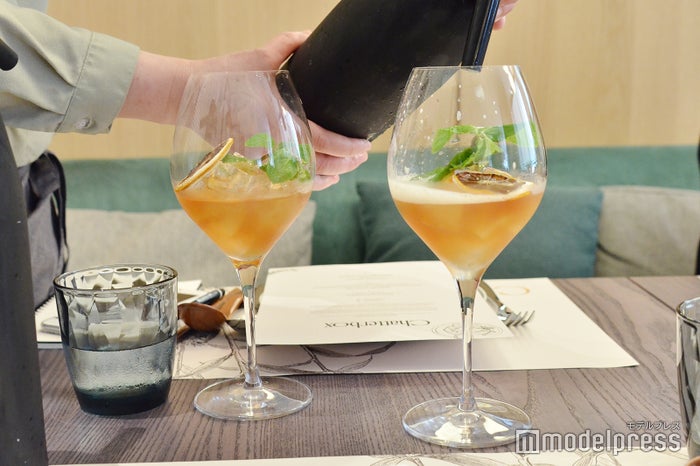 To start, I had a cup of toast with a tea cocktail called "Chatterbox Punch" and finished with a homemade tonic soda. Based on gin, it's fairly dry, with spices like vanilla, lemon, chilli and cinnamon, and notes of banana. The flavor seems to go well with complex seasoned Singapore dishes.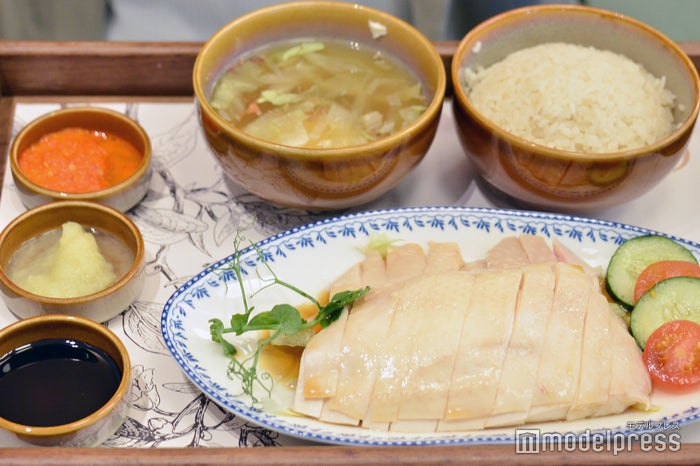 Their signature chicken rice is an award-winning signature dish. The meat of the boneless steamed chicken is soft and plump, and served with fragrant rice cooked in chicken broth, the elegant taste spreads. First of all, you can enjoy the original mild taste of the chicken, even if you add three sauces (dark soy sauce, ginger, chili) to "change the taste", it will be different.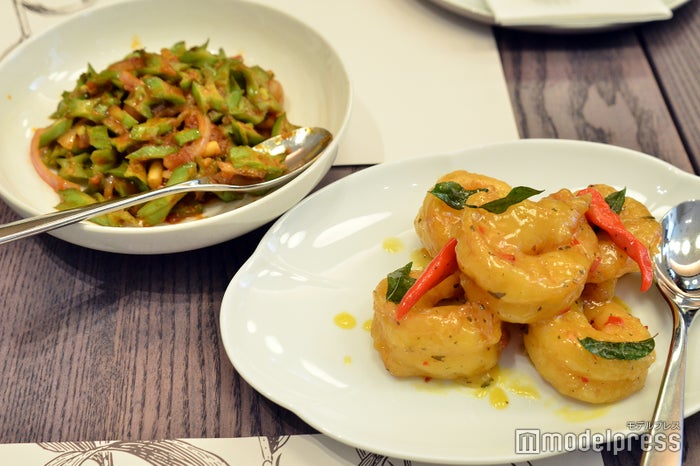 In addition to chicken rice, there are also many a la carte dishes, such as lemon butter prawns with juicy prawns, coconut-flavored laksa, Hokkien noodles, etc., so that you can try all kinds of Singapore-style horse food in one place. Su.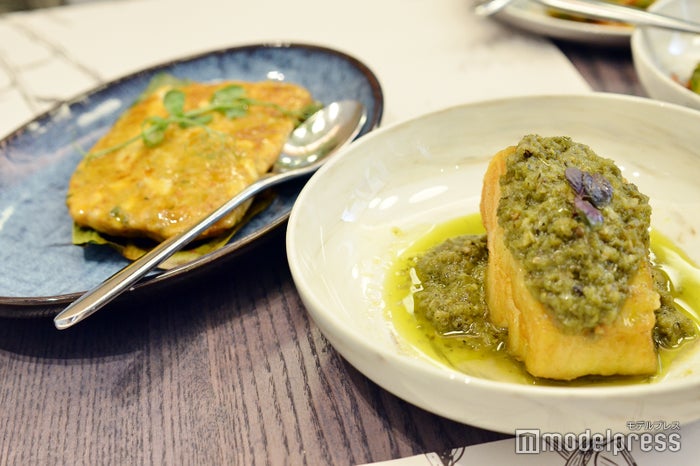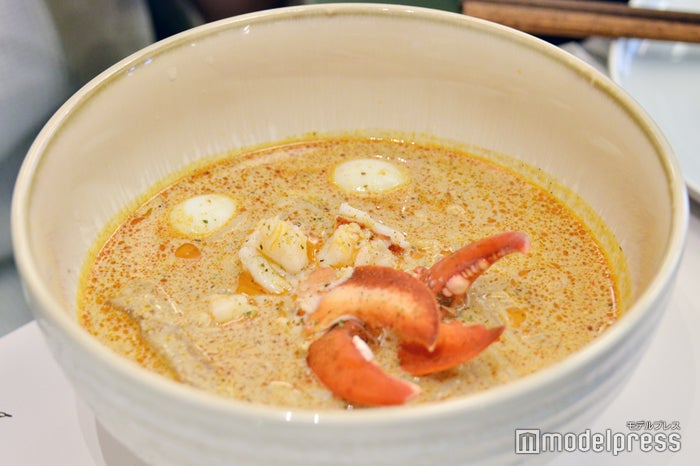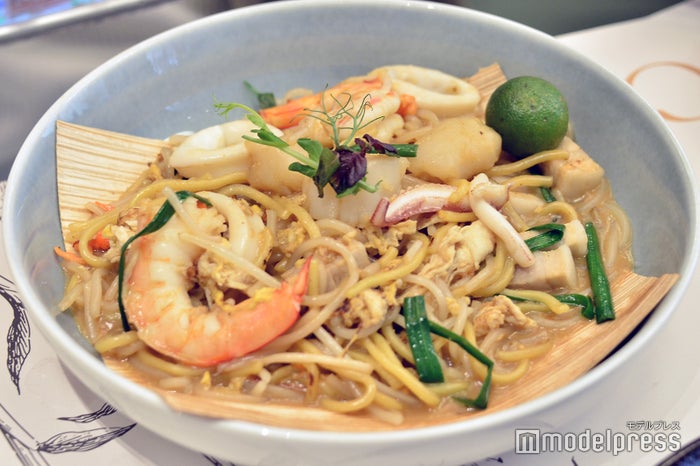 "Chatter" in the store name means "talk". With a beige base and jade accents, a wonderful space, friendly staff, and most importantly, delicious food, the conversations at the table seem lively.
Enjoy stylish afternoon tea at "Ginger.Lily"
Standing out with its vibrant red flowers, 'Ginger Lily' is an all-day lounge that can be used for all occasions of the day, from afternoon tea to aperitifs and after-dinner drinks.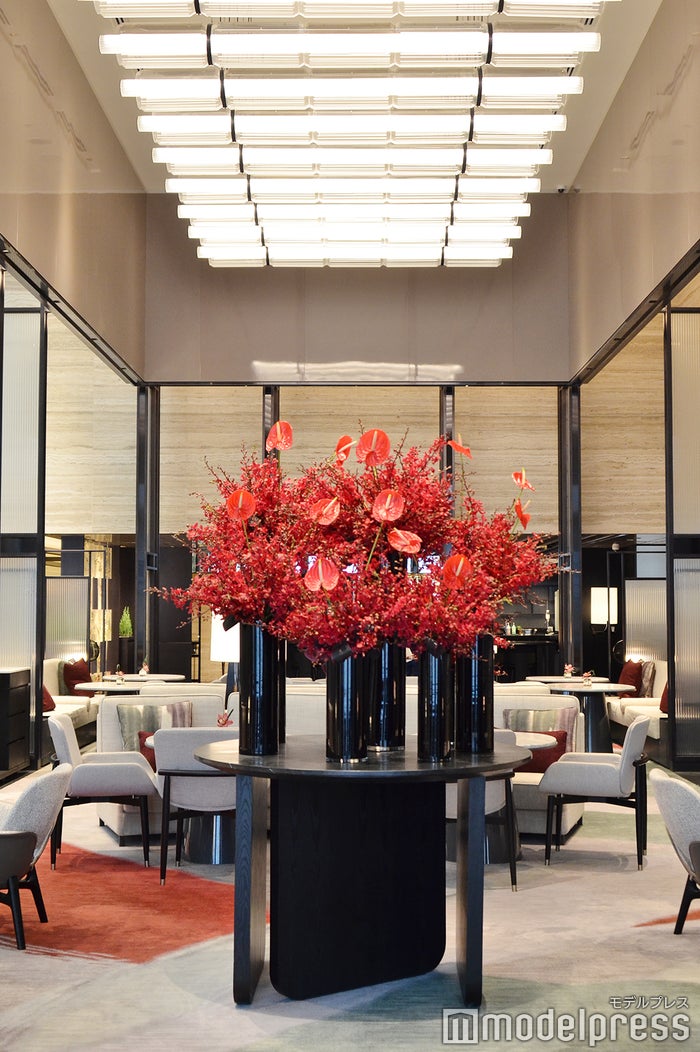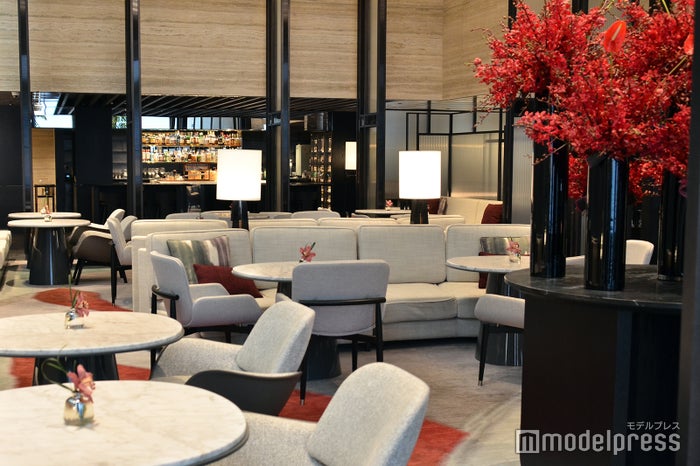 Creative afternoon tea is what we want you to try.
First, elegantly toast with vinegar welcome tea. Vanilla and raisin scones and pastries with ginger lily, pear and curd jam.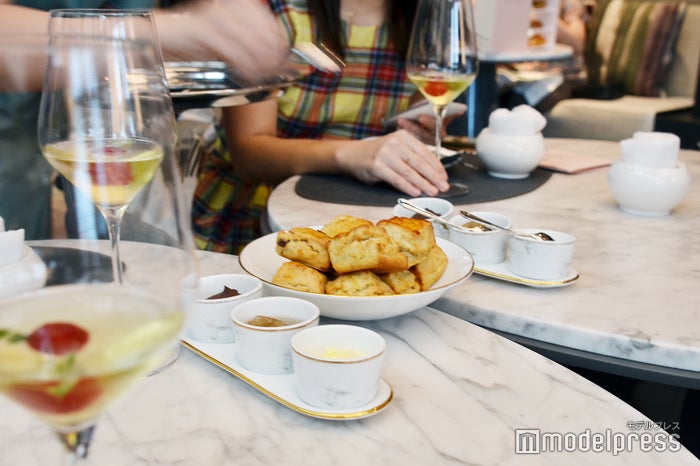 There are 10 types of tea in the set, including Colonial Earl Grey, Singapore Glory, Camellia Tea, Hibiscus Tea and Strawberry Cream Tea. Both are served in a pot. There are so many unique teas that you can't help but get lost. They also serve barista quality coffee.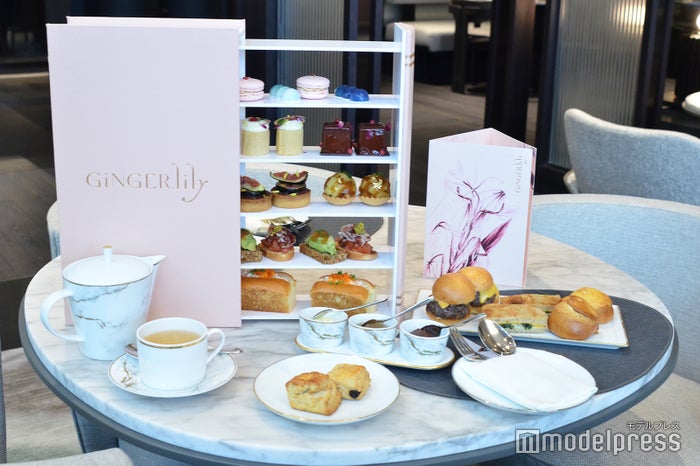 The main part of the afternoon tea, a sweet and savory set, comes in a special pink book-shaped box.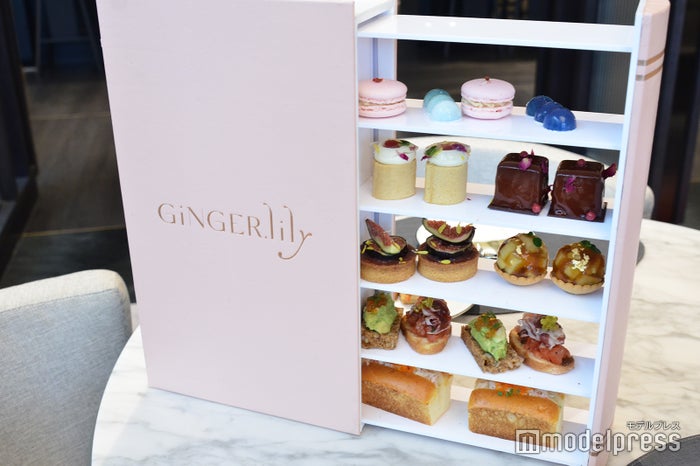 Open the box and you'll find cinnamon-flavored apple tarts, rich and smooth chocolate cakes, cake rolls, macarons, chocolates reminiscent of blue jewels, and exquisite desserts that evoke hearts just by looking at them.
There are also a variety of savory options, such as sandwiches and beef burgers that use lots of loose lobster meat.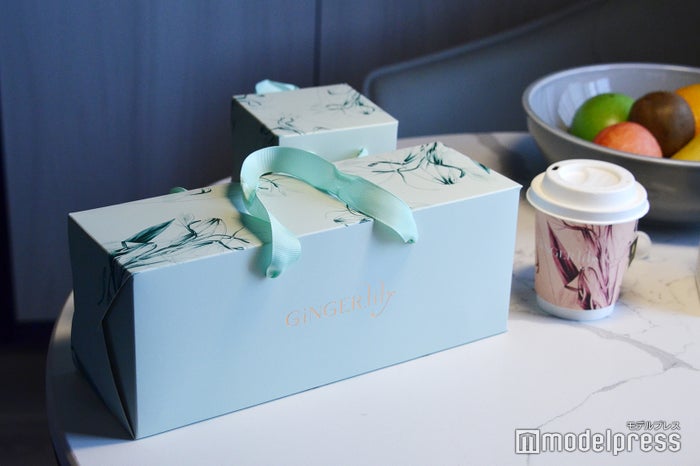 This afternoon tea can actually be taken out and enjoyed in the room. By the way, at the bar time in the evening, you can drink an original cocktail to add color to your travel night.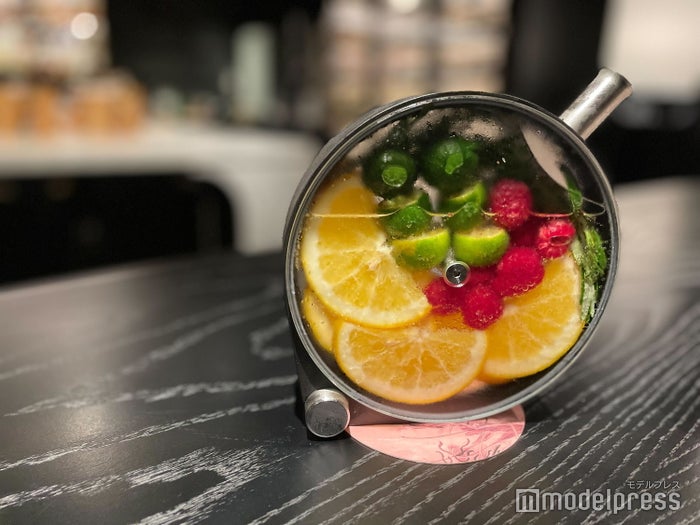 Chinese food, Italian food, buffet… The hotel's gourmet experience is too fulfilling.
Hilton Singapore Orchard offers five culinary experience concepts, with other restaurants offering tantalizing culinary experiences from morning to dinner.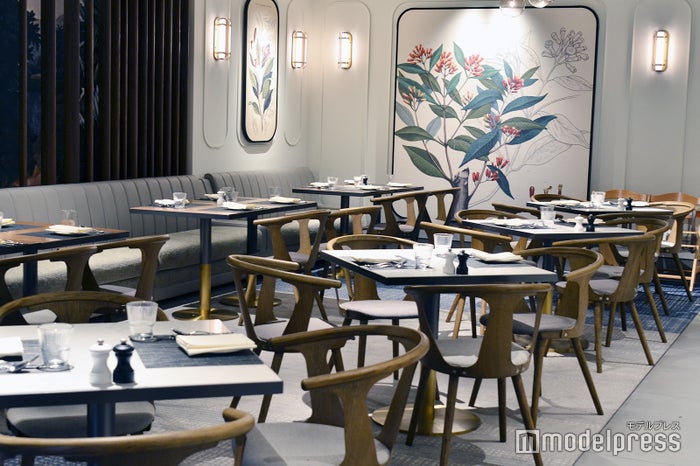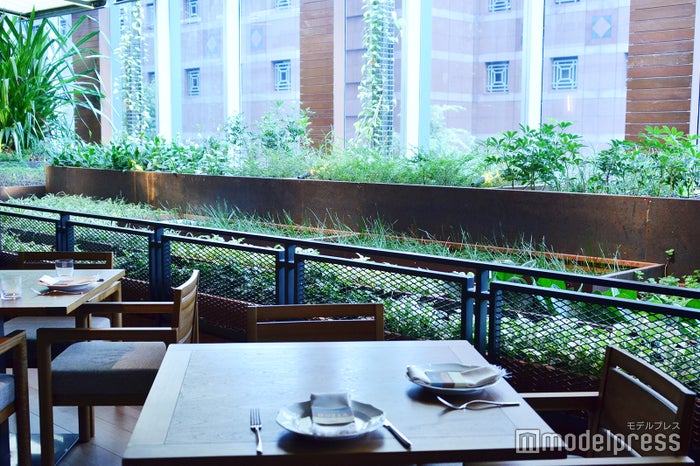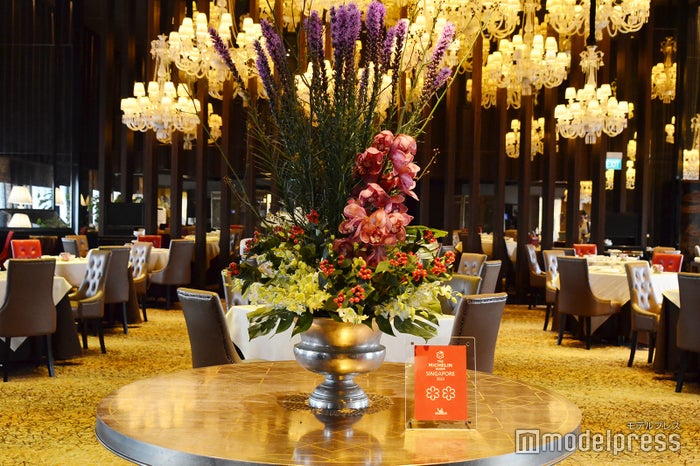 The all-day dining "Estate", the "Osteria Mozza" headed by famous chef Nancy Silverton, and the two-Michelin-star "Shixian Restaurant" led by Chen Kentaro, each has its own unique restaurant and is ready.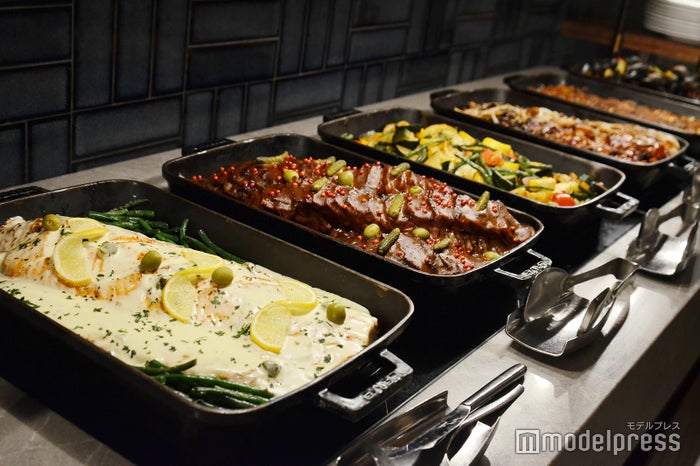 The "Estate" has a colonial design concept and the interior decoration is very good, it is like visiting a private mansion. Here too, elements of the orchard are incorporated into the wall design.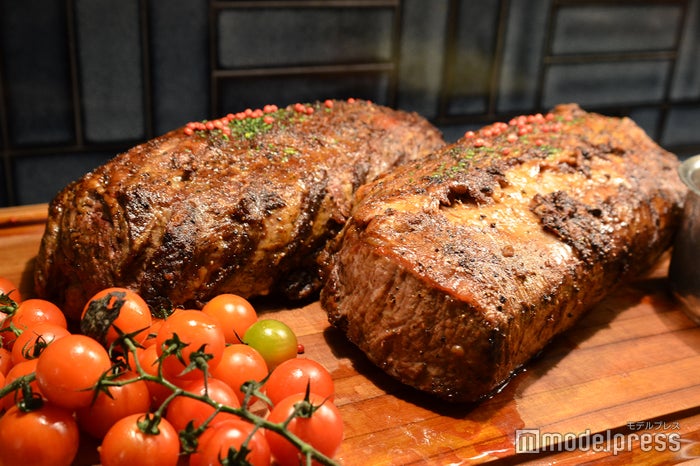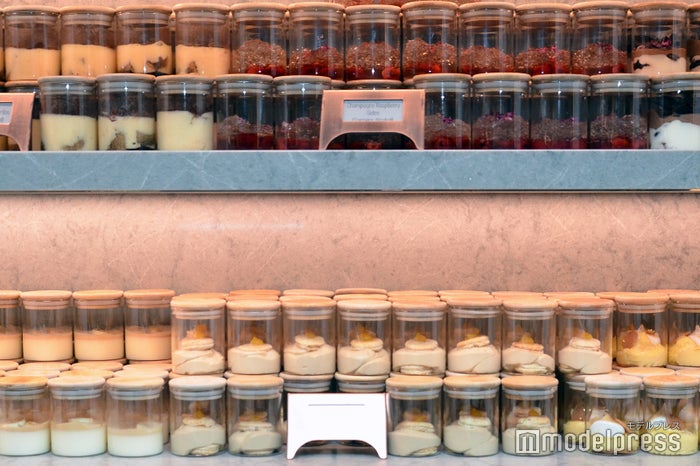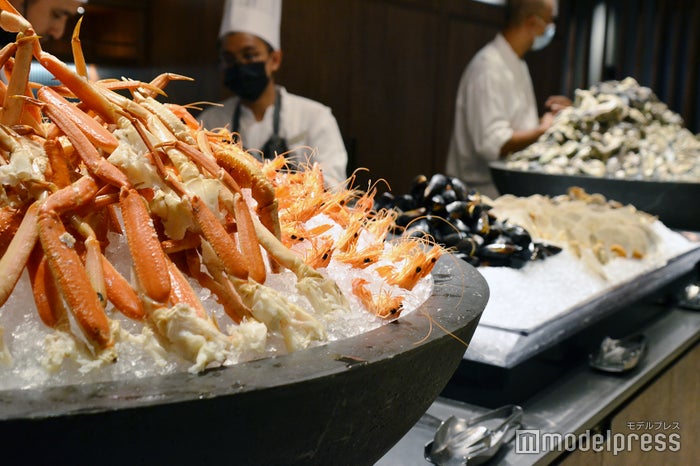 Starting with Singapore cuisine, pastries, salad bar, meat and fish dishes, vegetable dishes and desserts, the buffet area is filled with delicacies from all over the world. There is a live kitchen in the corner serving typical noodle dishes in Singapore.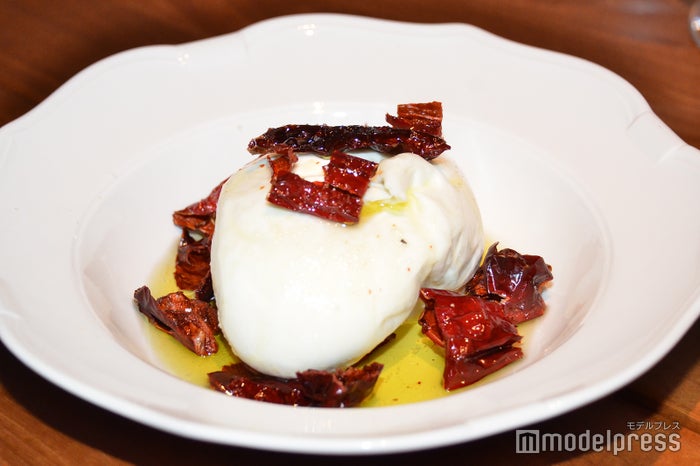 At "Mozza", you can't help but taste many simple and delicious Italian dishes with wine, such as fresh cheese and squid, large Milanese pork chops about the size of three palms, and pasta. Herbs and spices grown in the clearing by the window are sometimes used in the cooking.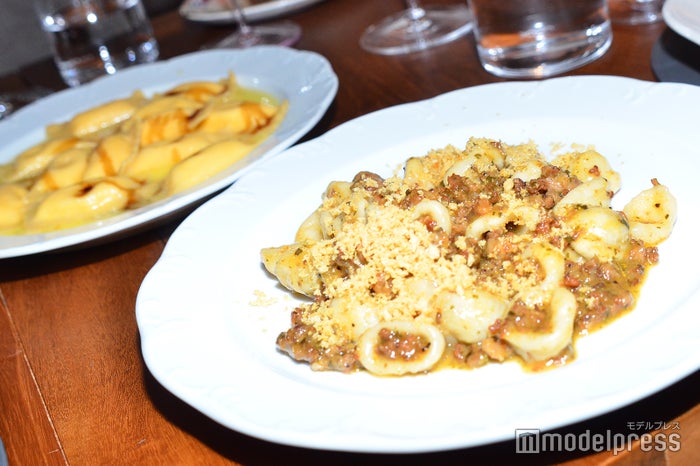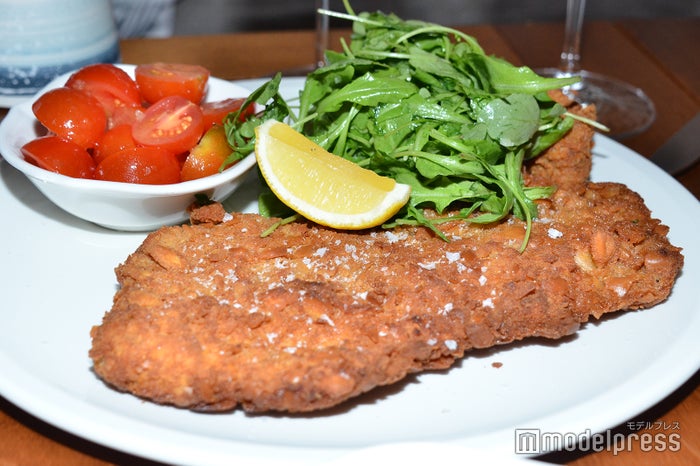 Rosemary Olive Oil Cake, Banana Ice Cream Pie, Butterscotch Budino and Desserts are also fun items. Something sweet is always different, so give it a try.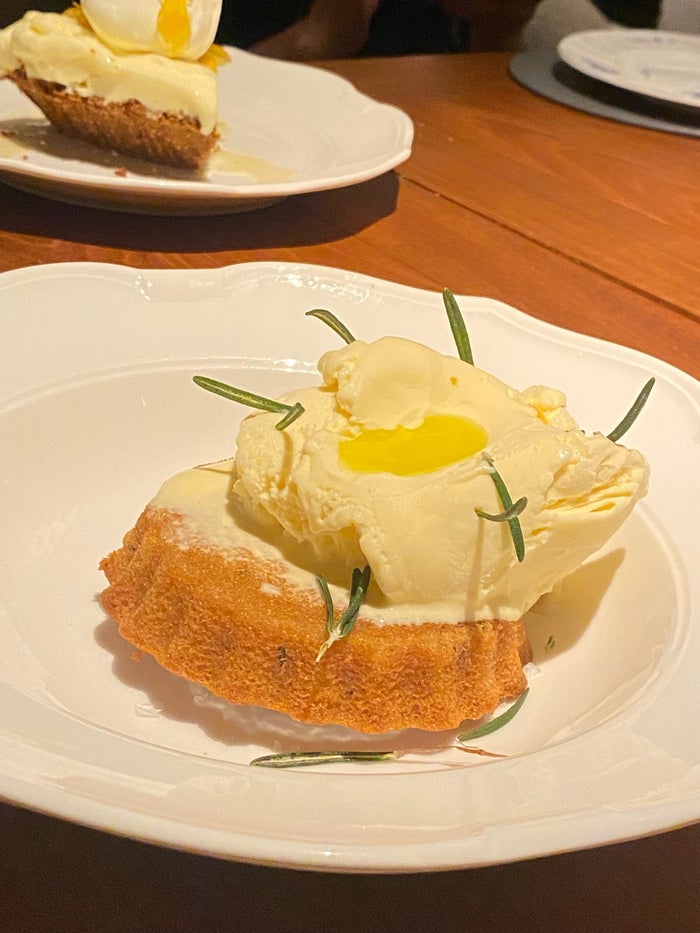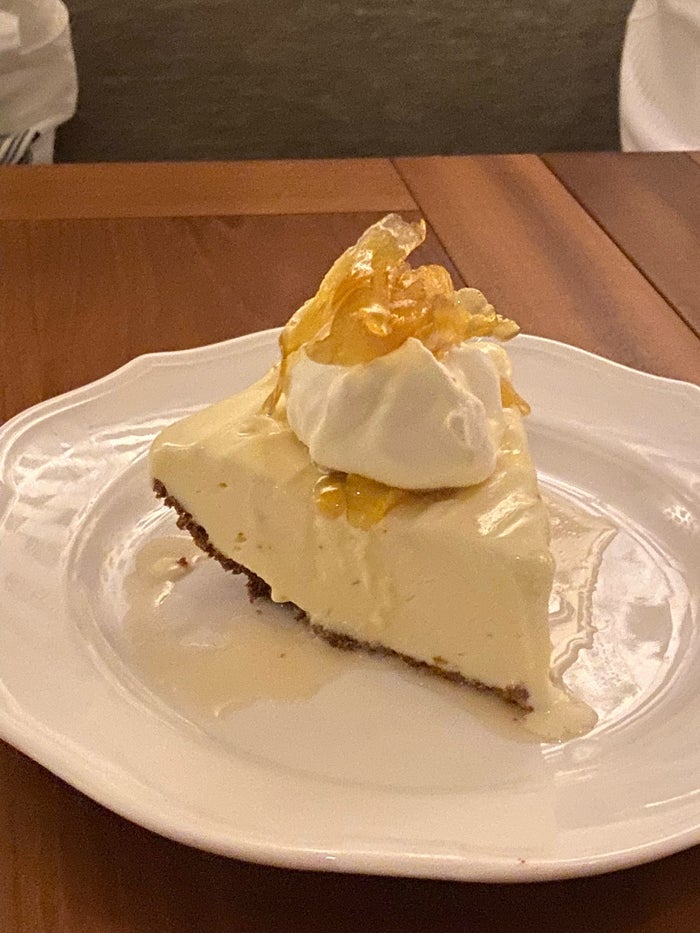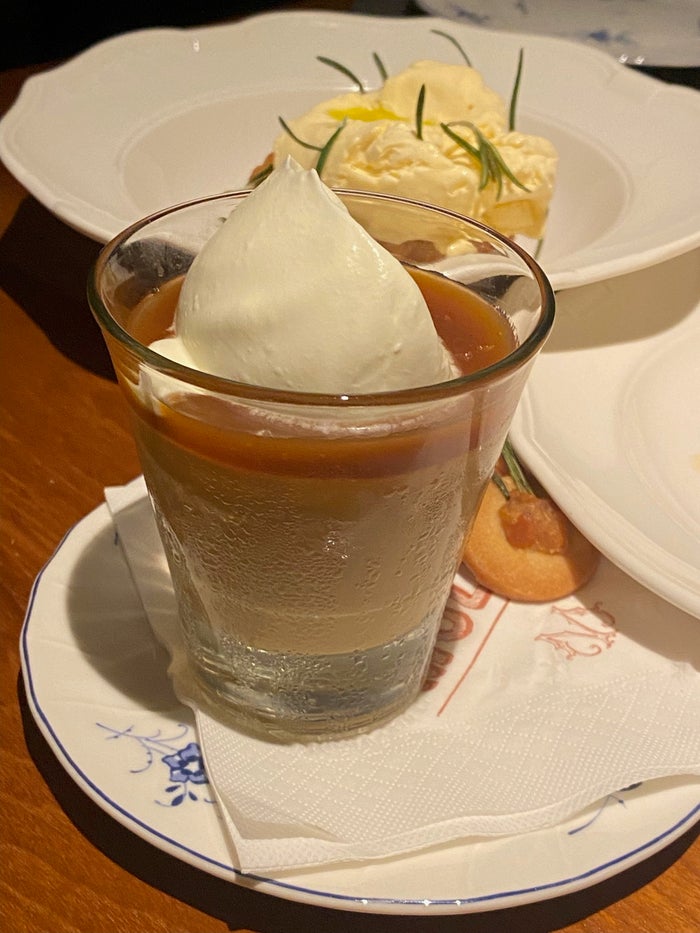 This is a popular restaurant and can get fully booked even at dinnertime on weekdays, so it's best to book well in advance of your visit.
In the Sichuan Hanteng restaurant on the top floor of the hotel, you can enjoy exquisite Sichuan and Chinese dishes.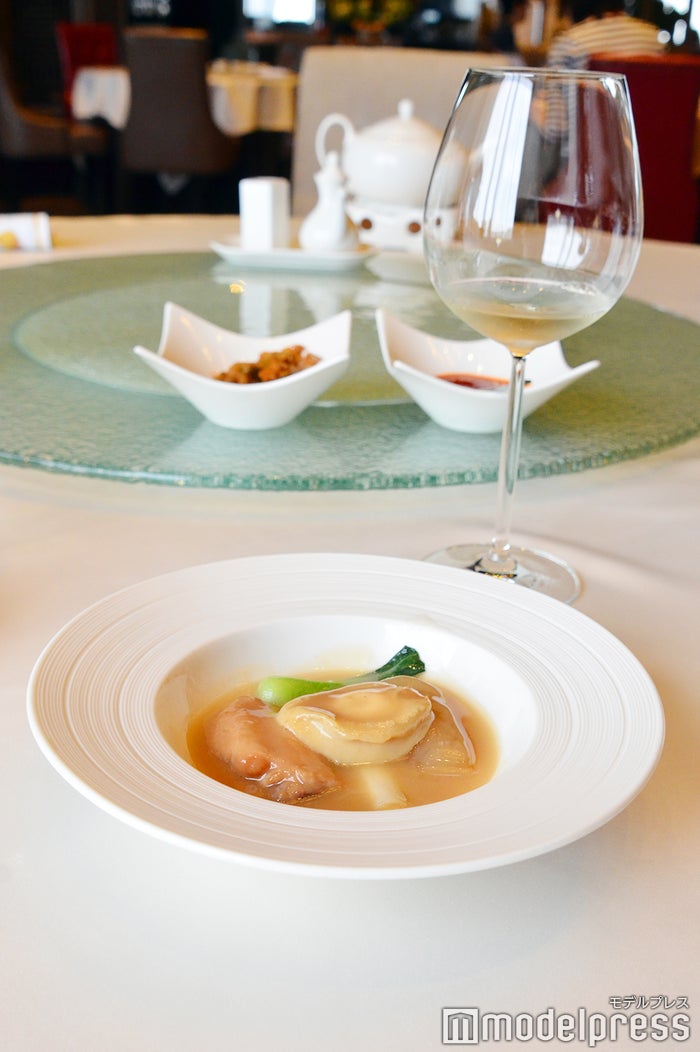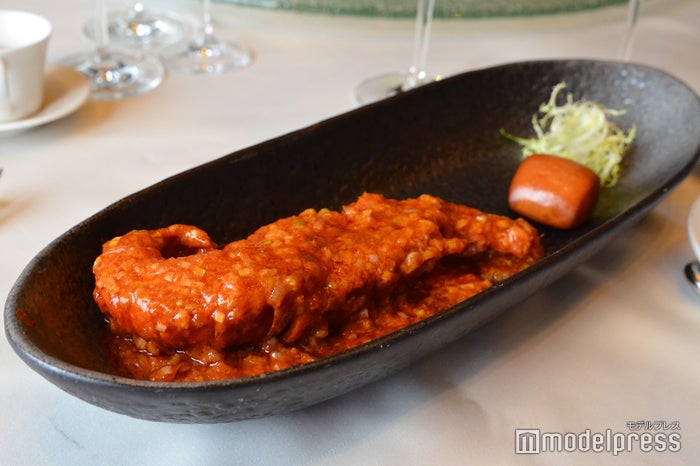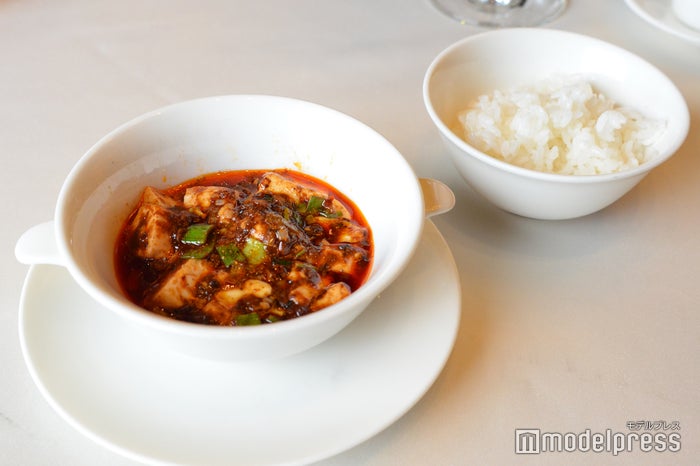 Assorted appetizers, mapo tofu, chilli lobster, abalone, delicate taste, Japanese people like. Owning it in a gorgeous space with an extraordinary feel makes you feel even more special and delicious.
One of your next destinations in Singapore, Hilton Orchard Singapore is the perfect choice for both leisure and business travellers. (Women's Travel Press/Modelpress Editorial Department)
Hilton Orchard Singapore
Address: 333 Orchard Road Singapore, 238867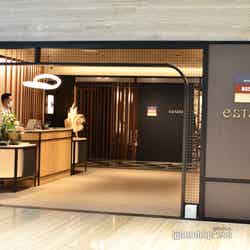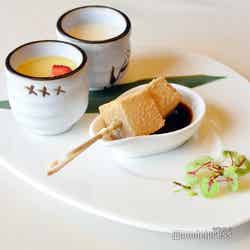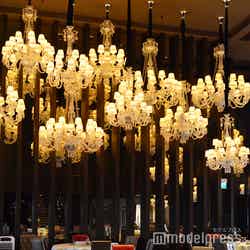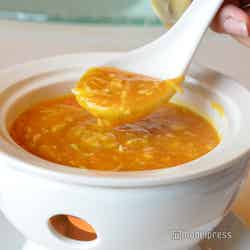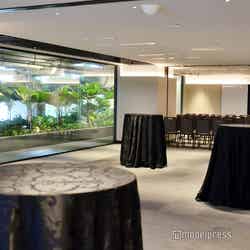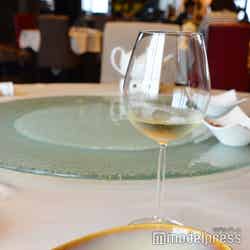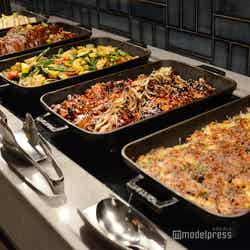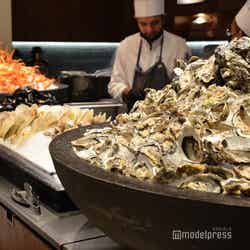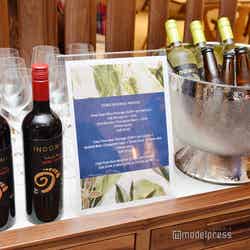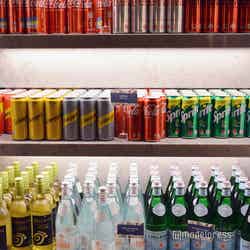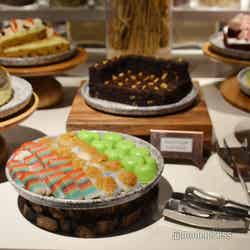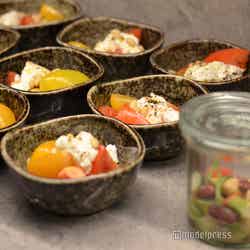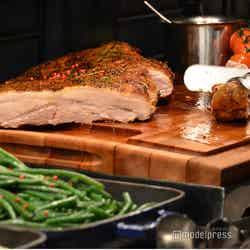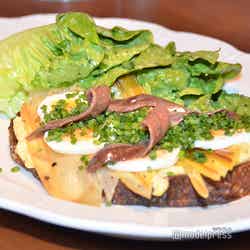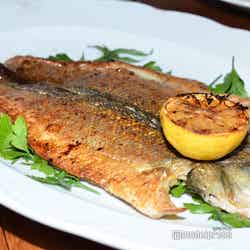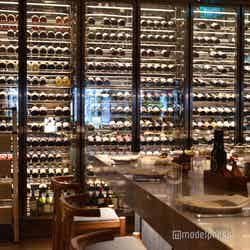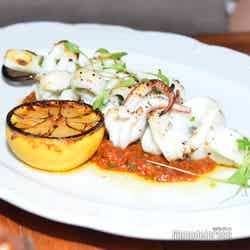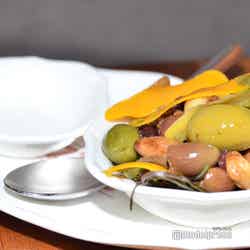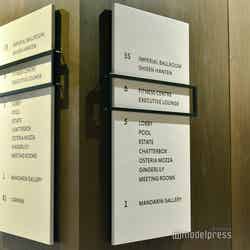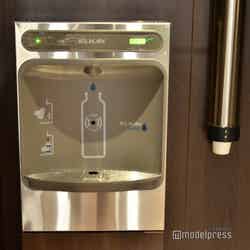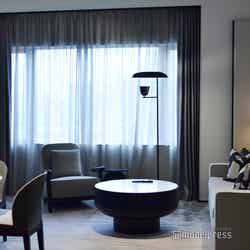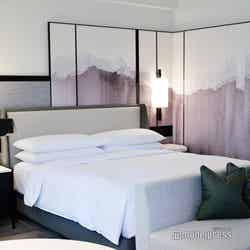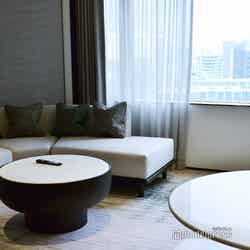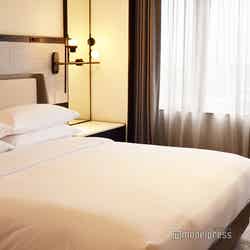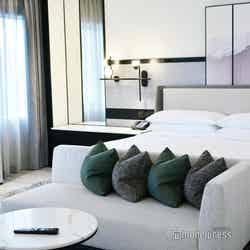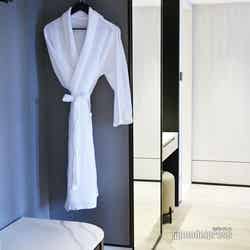 *The article is based on the research and subjective opinion of Joshitabi Press and does not guarantee the service of the store.
(non-sponsored article)