Indonesia
Garuda cautiously withdraws its routes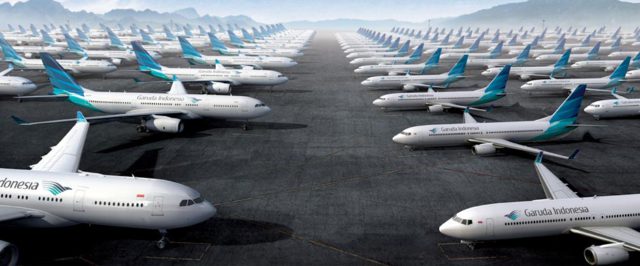 Speaking at a press conference held during the opening in Jakarta Garuda Online Travel Fair (GOTF) Tuesday, July 18, 2023 Ade R. Susardi, Garuda Indonesia Service and Commercial Director, It was revealed that Indonesia's national flag carrier currently serves an average of 600,000 passengers per month on both domestic and international routes.
Based on the potential market development, Garuda Indonesia Actively planning to reopen routes closed during the epidemic Severe Specific Infectious Pneumonia Pandemic. "We serve almost all (old) routes, except destinations where travel is prohibited, such as Guangzhou in China. Meanwhile, Shanghai and Beijing are operational, but not yet on a regular basis," Susardi said.
Susardi went on to praise the increasing number of domestic and international passengers carried by airlines Garuda Indonesia. He commented that average seat occupancy from Europe, especially Amsterdam, was very high in July.He said ongoing promotions such as Garuda Online Travel Fair (GOTF)is an effective way to increase the number of airline passengers.
He noted that business has improved significantly since the international pandemic. During the epidemic, Garuda Indonesia Only 30,000 passengers are carried per month. This compares with pre-pandemic passenger traffic of up to 1 million passengers per month.
Although Suzadi acknowledged that while passenger numbers are steadily improving, they are not yet at pre-pandemic levels. He expects flight loads to return to pre-pandemic levels in 2024. Now, Garuda Monthly sales over Rp. 1.5 trillion.
New or reconstructed air routes can only be Garuda When airlines are confident that each route will generate profits. This is reflected in the following facts: Garuda No longer flying to Osaka, Japan.Garuda flies to Melbourne and Sydney, Australia, and out of Perth is operated by its low-cost subsidiary Citylink.
at the same time, Garuda Continue to actively seek efficiency gains to reduce operating expenses.
related articles
Garuda Indonesia to develop domestic routes
Bali-Manado-Tokyo flight provided by Garuda
Garuda – the world's most "punctual" airline
Bali Ngurah Rai Airport Parking Fees
Keep abreast of Bali tourism related news: SUBSCRIBE TO BALI UPDATES