Laos
Flying to Laos?Don't forget to buy these souvenirs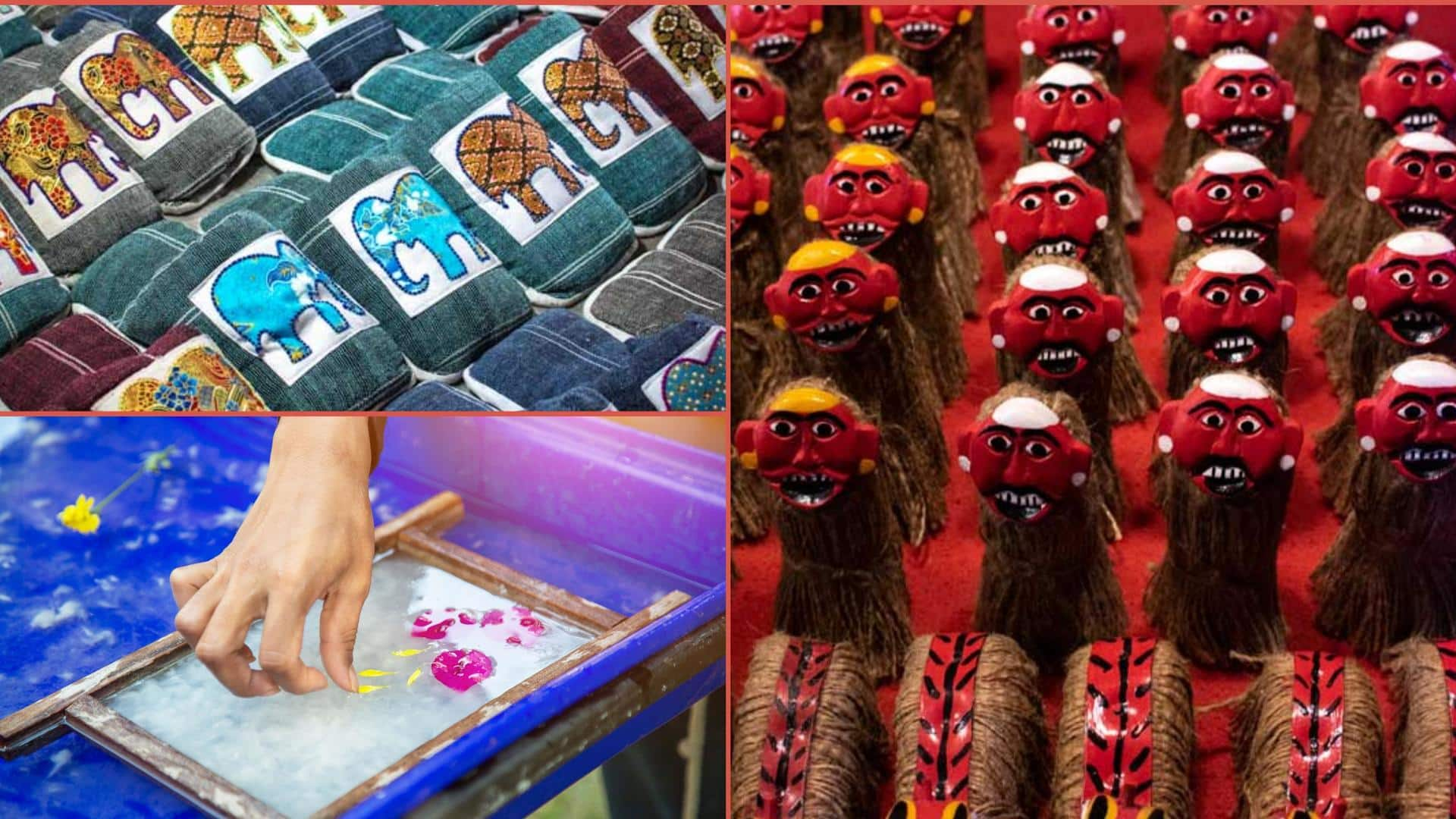 Flying to Laos?Don't forget to buy these souvenirs
May 3, 2023 at 06:37 pm
2 min read
Laos' perfect blend of scenic landscapes, exciting wildlife, and breathtaking natural beauty makes it a hard-to-miss travel destination.

Adding to the excitement of visiting this country, affectionately known as the Land of a Million Elephants, are its local products as souvenirs that speak volumes about its culture and traditions.

Grab these five.
With their peculiar red appearance and quirky facial expressions, these dolls can only be found in Laos and are based on two characters from the Khun Boron legend.

The story is that the residents of Xieng Dong-Xieng Thong killed a holy buffalo and a huge liana grew from its nostrils to block the sun.

Two servants (dolls) sacrificed their lives to fight it.
Slippers are one of the most popular and common traditional products in Laos that you can keep as a souvenir.

These thermal shoes with large image print are very warm, comfortable, durable and easy to carry.

Available in a variety of colors and sizes, there is a pair for everyone, so make sure you get yours for family and friends too.
Which country are you going to?
Coffee in Laos is the fifth largest export, something the country is proud of.

It primarily produces Robusta and Arabica coffees, both of which are strong and available in ground coffee and beans.

You'll find plenty of organic coffee throughout the market, grown by the more than 20,000 coffee-growing families located there.
Saa paper is another traditionally rich item in Laos that you can bring home.

This stunning paper is made from the bark and pulp of the Sa tree and is often used by locals to wrap gifts.

However, you may also find lamps, notebooks, and lanterns made from them, so be sure to buy your favourites.
Bamboo straws are common, but what makes them a special choice in Laos is that they are handmade, versatile, reusable and inexpensive.

Locals use them to drink their favorite fruit smoothies and keep them to help the environment.

So when you're browsing Lao markets, add a few packs of these straws to your cart to take home.